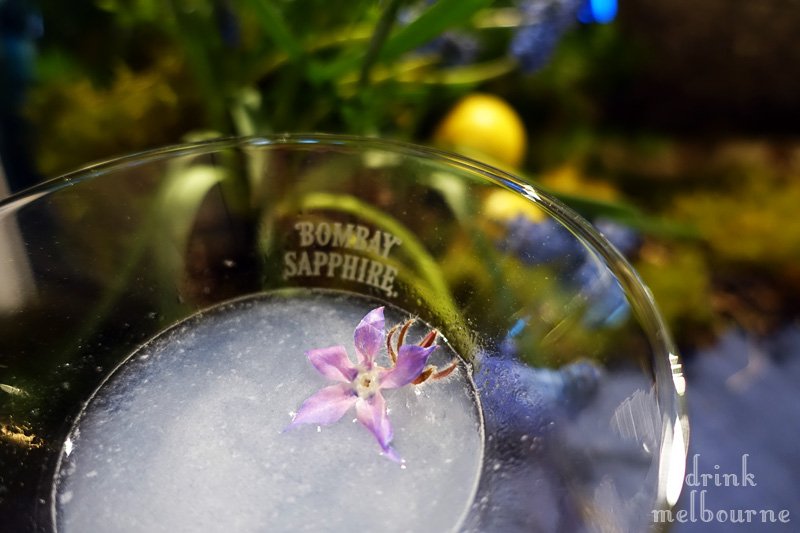 Project Botanicals has closed for another year. However, you can always relive your memories of the pop-up gin bar at home. Bombay Sapphire has revealed the recipe to their Orris Aviation: probably the prettiest tasting tipple on the menu this time around. This drink pays homage to the orris a.k.a. iris root in the gin – which is said to taste like raspberry or violets – and is a play on the classic Aviation cocktail.
Project Botanical's Orris Aviation
35ml Bombay Sapphire gin
20ml freshly squeezed lemon juice
12ml Maraschino liqueur
10ml Violet liqueur (they prefer Massenez)
5ml home made sugar syrup
Chill a martini or cocktail glass. Add ingredients to a cocktail shaker and shake hard. Fine strain into the glass. Garnish with an edible flower or petals (freshly picked violets from your garden would be perfect if you have them other wise try any other purple-hued bloom).