Glamping (noun): A form of camping involving accommodation and facilities more luxurious than those associated with traditional camping. Early 21st century blend of glamorous and camping.
And all of a sudden the activity that is "glamping" is part of the Zeitgeist. The recent Beyond the Valley music festival offered jacuzzis, mini bars and a concierge amid luxury tents. The crew behind St. Jerome's et al is opening a rooftop glamping hotel atop a Melbourne skyscraper very soon. And of course there is now a wonderful new cocktail bar dubbed Glamp above the more casual Polepole kitchen and bar.
Like polepole, Glamp is also African inspired but leans more towards a luxe safari experience. One side of the Studio Equator-designed space is inhabited by a glamorous indoors tent effusive with cushions and even shadows of branches silhouetted on the canopy above. They have dubbed this room the 'Ahadi Lodge'. On the other side is the 'Lion's Den' which features rustic wooden stools and a vivid lion rug. In the middle you'll bump into a life-size rhino statue and, of course, the bar itself. The cocktail list has been devised by bartender Ben Hehir who has been consulting at some well known establishments in London and New York for many years and more recently crafted the drinks list for Melbourne's own Dutchess. At Glamp you will find Ben back behind the bar.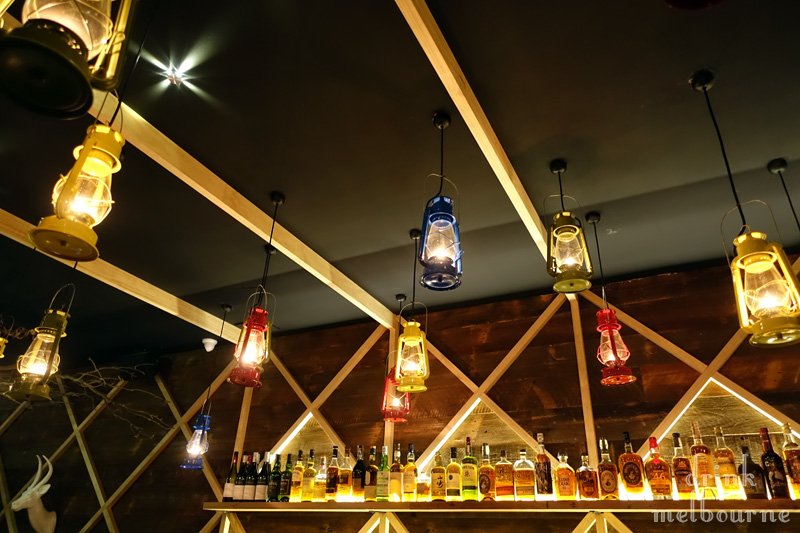 He admits he hasn't yet had the chance to experience Africa's bar culture personally (a trip is on the cards) so his mixology inspiration comes from "a lot of research". When it comes to Africa's drinking culture, Ben explains "the same kind of thing happened that happened in India. The fact that they were a British colony, that brought alcohol there. Africans are very, very social people so were trying to break people out of small, intimate groups."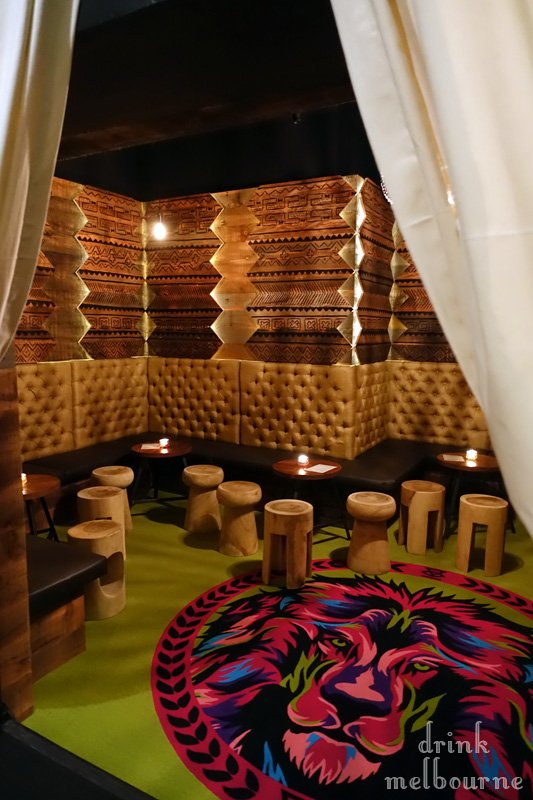 He aims to incorporate some uniquely African things into Glamp's offering, "things like 'love cups'; basically there's a lot of communal drinking so a love cup is something you can share between two. You don't actually get individual cups." Expect to see a lot of familiar fruits on the cocktail menu – ones that we don't traditionally recognise as African, such as watermelon and cape gooseberry (actually Peruvian but popular on the continent) – alongside, coffee, African teas "much more fruity than what we are used to" and Moroccan spices.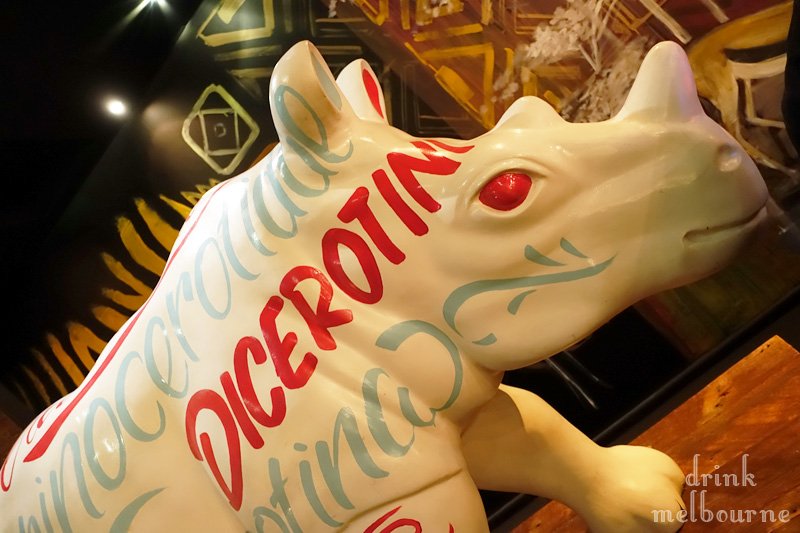 Did you know the famous Negroni was invented in Africa? "They say it was invented in France but it wasn't" explains Ben.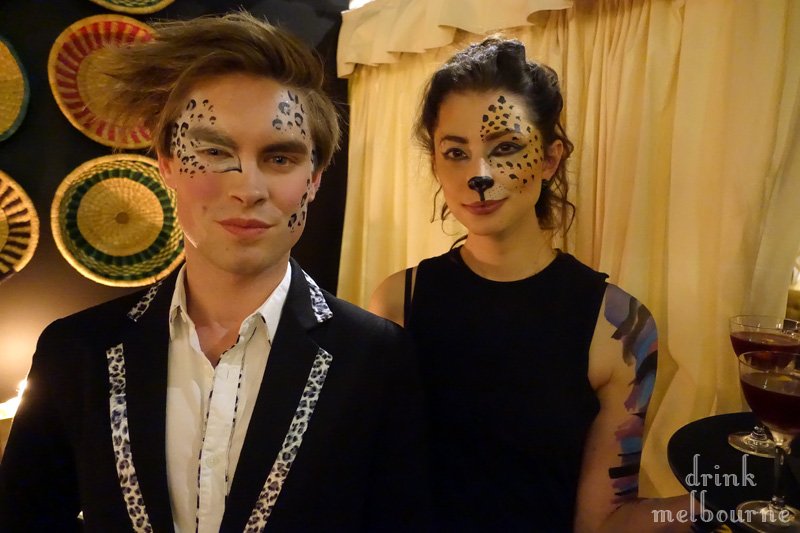 Go Glamp-ing (no tent required) at Level 2, 267 Little Collins Street, Melbourne.