The glamorous Liquid Gold Melt Martini looks straight up impressive. And, once you've enrobed a batch of olives in preparation, it's relatively quick and so simple to make – one great way to impress your beloved. This drink was created by Bar Ampere's Ben Luzz for the wonderful folks at Melt (as, like this cocktail, they also offer ideas to make you feel as if your bones – and troubles – have disappeared).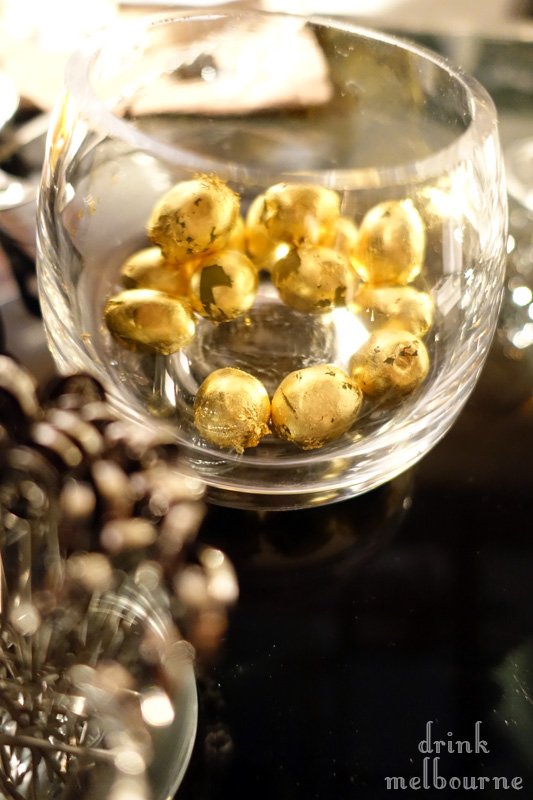 —
Liquid Gold Melt Martini
120ml Fire Drum Vodka
Maidenii Dry Vermouth, to taste
Ice
1 sheet edible gold foil (or copper for an on-trend variation)
One handful of green olives
Hand-wrap olives with gold foil. Set aside. Fill a tall mixing glass with ice. Add vodka and vermouth to taste (start with about 40ml and vary from there as you wish). Stir gently until chilled. Strain into two cold martini glasses and add a gilded olive – or three if you're greedy like me. Note: The gold will eventually start flaking off and "melt" into your drink, which I think is rather charming. Serves 2, with extra olives left over for seconds, or dangerous thirds.
—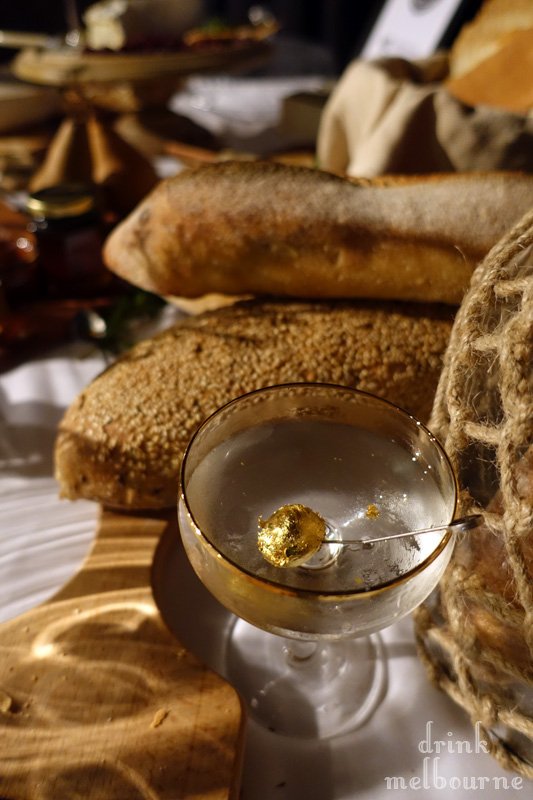 Find Bar Ampere at 16 Russell Place, Melbourne.