Currently craving spiked hot chocolates, crackling fireplaces, toddies; basically anything to warm the cockles of my cold, black heart. Here are 7 hot new Melbourne bars that are worth your time this winter…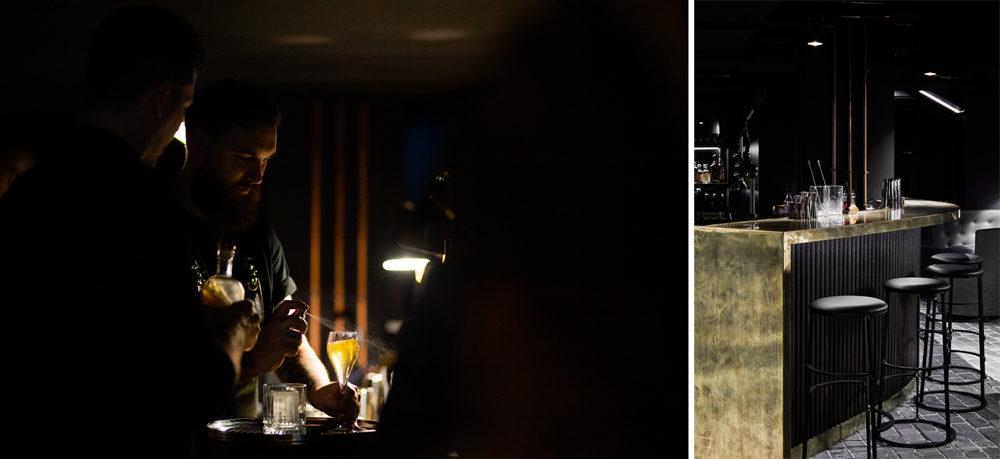 Valhalla | Basement, 477 Collins Street, Melbourne
According to Norse mythology, experiencing Valhalla was the reward for Vikings who has conducted themselves with honour (though likely unsuccessfully at least once) in battle. Melbourne's own Valhalla bar is a very real incentive for completing a hard day's work – or simply knowing how to find it. The dark and moody subterranean bar can be found underneath premium co-working space WorkClub's Olderfleet outlet. It offers refined and minimalist, pre-batched cocktails named for deities and legendary characters. It's a spot dedicated to treating yo'self for the after-work set.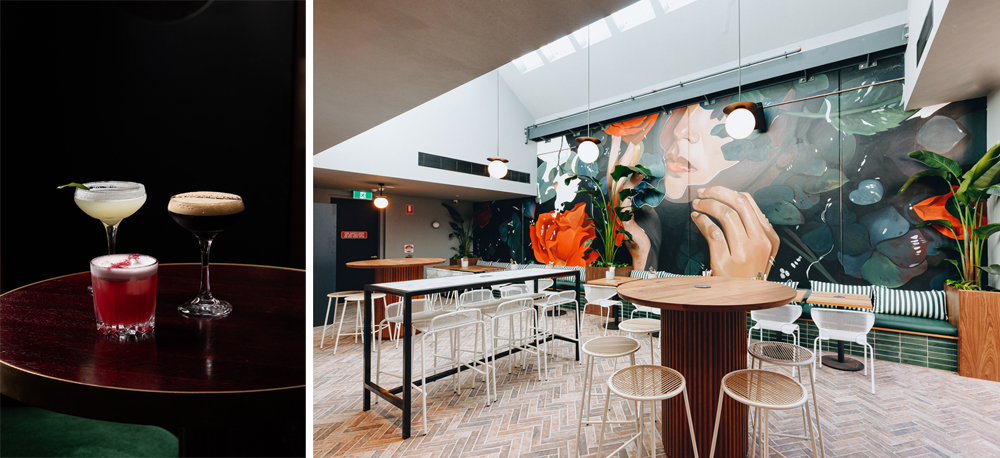 Sarah Sands Hotel | 29 Sydney Road, Brunswick
This revived pub has my name – yup, it's "Sarah" – all over it. And if I was also 167-odd years old I'd probably need a $3 million dollar facelift too (but for now, I'm sticking to pickling myself with gin). Here, you can enjoy classic pub grub alongside modern twists to suit modern palates, each cooked with care by chef Telina Menzies. Signature cocktails include a hint of Australiana including Wattleseed Espresso Martinis, Davidson Plum Sours and Lemon Myrtle Drops. After the most tender bavette steak you've had in ages, do order their cheerfully boozy banana split (it's spiked with espresso martini!) Crafty pints are also present for the pub classicists, of course. Downstairs at Sarah Sands looks fresh but it's upstairs where the revamp really shines. Up here you'll find a quasi-al fresco atmosphere and a romantic largescale mural by Loretta Lizzio.
La Madonna | 103 Little Collins Street, Melbourne
Get to know the new cocktail bar with lofty metropolitan views at La Madonna inside the Next Hotel Melbourne. Sink into a sofa to soak up ambient hotel lounge vibes. Under the watch of the Master of Spirits Phil Smithers, the bar has a sustainable angle; menus are accessed via QR code only and leftover drink ingredients are used in the adjoining restaurant and vice versa. There's a dedicated room for barrel-aging cocktails, amari and other boozy goods. It even has a special table for un-barrelling ceremonies! The aged Negroni is the star of the show. Photography – ev collective.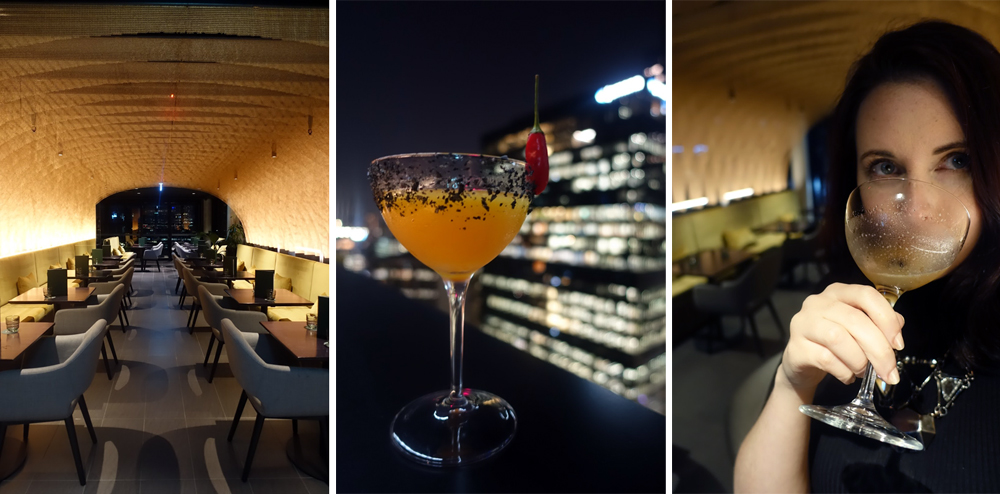 The Q | 509 Flinders Lane, Melbourne
Take the optical-illusion Melbourne laneway elevators to find – quite frankly – the sexiest little new bar in town. The Q cocktail bar is located on Level 28 of the newly-opened Quincy Hotel so the city-by-night views are superbly glittery. Also glittering is the luxe, gold mesh archway that greets you upon entry. The bar menu is bursting with South-East Asian flavours; Quincy's take on a Singapore Sling is a signature. Yet the concept is also very Melbourne (if you don't know what the "Under the Clocks" cocktail is inspired by, you're not from around here). Kasey Dickie has curated a dream line-up of local spirits for The Q, and they've even created their own house gin 'Kol' in collaboration with Antagonist Spirits. Pssst, if you stay at the hotel downstairs, the late-night mini-bar snacks will transport you to Tokyo, Singapore or Hainan. It's the responsible thing to do!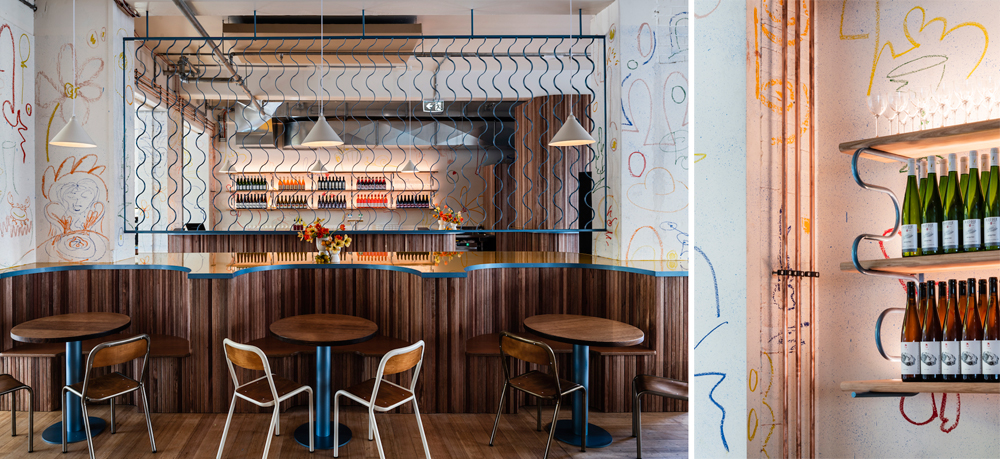 Hope St Radio | 35 Johnston Street, Collingwood
Hope St Radio is a digital community radio station broadcasting from The Collingwood Yards arts precinct. So why should we tune in? Because its the best kind of radio station, as it's now also a wine bar complete with playfully scrawled walls! I hear rumours that there's Fernet amaro and cola ice cream on the menu for a boozy sweet treat. Naturally, the soundtrack to your sipping sessions here will be top notch. Photography – Tom Blachford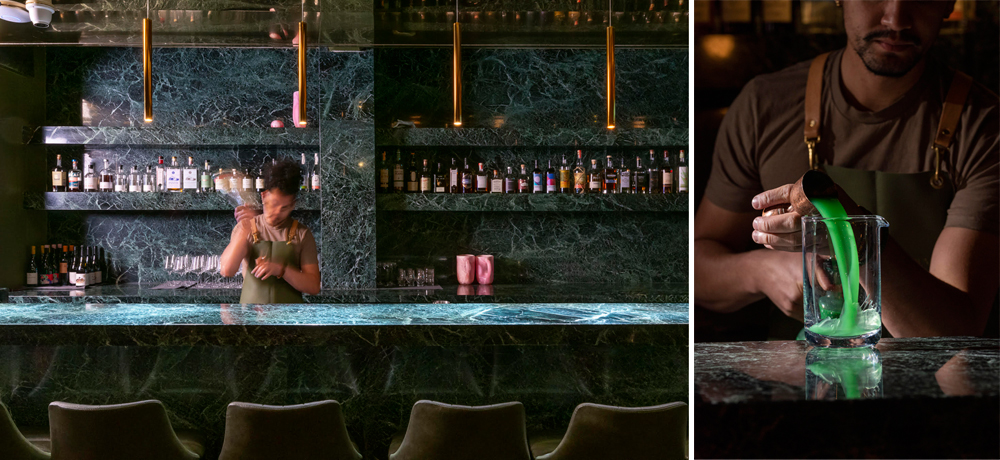 Bouvardia | Level 2, 169 Bourke Street, Melbourne
For those of us who are seriously into quality cocktailing, there's a new name in town to know: Bouvardia. Bucking the art deco New York bar trend, the fit-out is inspired by the plush, contemporary drinking dens of London. Original – slightly experimental – cocktails are the heroes here. The drinks are technique-driven and made with precision. The menu reveals exactly what's in your glass from acid to pH to ABV; so unleash your inner cocktail nerd here. The 'Major Tom' is set to be the signature (and is a hint at what's yet to come on their rooftop. Stay tuned…)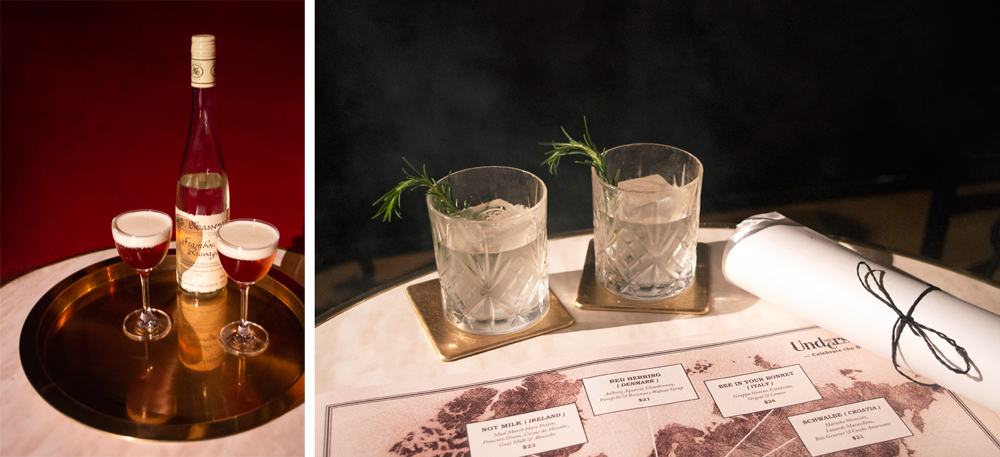 The Understudy | 169 Exhibition Street, Melbourne
Finally, it's The Understudy's time to shine! This basement bar, underneath CBD institution 1806, has been biding its time taking on various roles for what seems like forever. The bar waits in the wings no more now claiming the spotlight in its own right. The reconceptualised venue offers only 8 drinks at one time. Each highlights a distinct local spirit from various nations around the world. So you can go globe-trotting via your glass! Pandemic, be damned.
Find even more new Melbourne bars to explore right here. Or invite yourself along to special cocktail and craft spirits events here or here.
Got a hot tip on a new Australian distillery or a Melbourne bar opening in July-September? Let me spread the word: sarah@drinkmelbourne.com.au