And just like that it's mulled wine season! For more reasons to venture out and "drink local" this Autumn than the lure of delicious spiced reds, may I present the top 10 most notable or unique new Melbourne bars for your consideration. In no particular order…
1. Poodle Upstairs | Level 1, 81-83 Gertrude Street, Fitzroy
I had a poodle once. She was a sociopath. Lucinda would hoard her biscuits, then flaunt them over our other dog from up on her high dining room chair while giving her treat slow licks (and the other dog the evil side-eye – poor Oscar). Happily, this poodle is far more generous with her favours! Poodle Upstairs is the wine and cocktail bar above Poodle Bar & Bistro. Perch beside the striking, dusky mauve, marble bar and peep at the art deco interiors dotted with eccentricities. There are several clowns and is that…a painting of potato wedges? The cocktail list balances classics with classic-inspired originals. Sip on these alongside an offering of charcuterie, cheese, oysters and multiple caviars. Then order a bottle of sparkling to share as you contemplate the types of parties you would throw in their private dining room. Photography: ev collective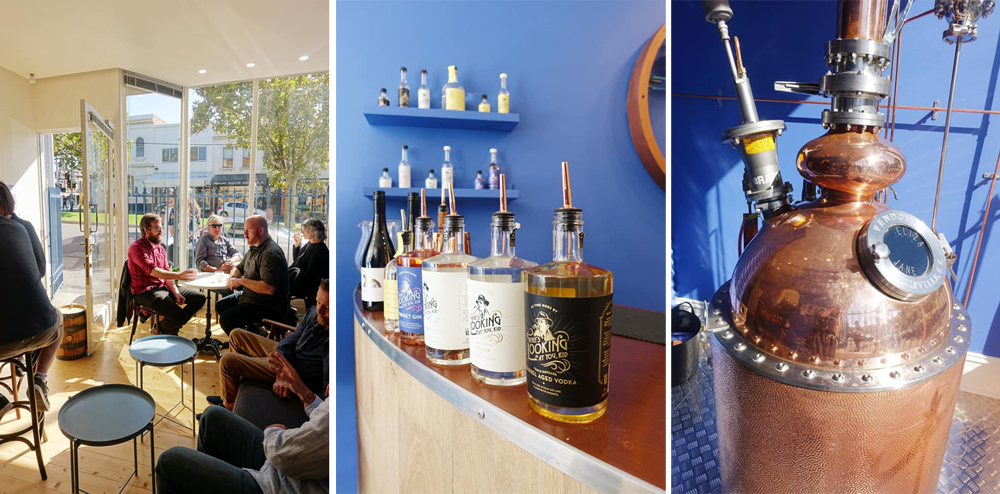 2. Here's Looking At You, Kid Tasting Rooms | 92 Errol St, North Melbourne
Gin and vodka distillers Here's Looking At You, Kid have opened their first distillery door to the public! Walk in and you can try their full range of spirits at the downstairs bar and tasting room; including their latest special small-batch release, Yam Daisy Gin, which makes a star of the rare native botanical. But which tipple to try first? We know you're reaching for HLAYK's pavlova-inspired Xmas gin. Downstairs is also home to a working distillery and a copper still all the way from Kentucky named Eliza Jane. Settle in to the sunny bar for a range of bespoke G&Ts, tasting paddles or even a barrel-aged vodka pickleback (trust me). Upstairs you'll find a private suite for gin masterclasses, complete with – adorable – mini-stills with which to make your own personalised spirit. You'll need to book ahead for a session up here. Go look at them kids sometime soon.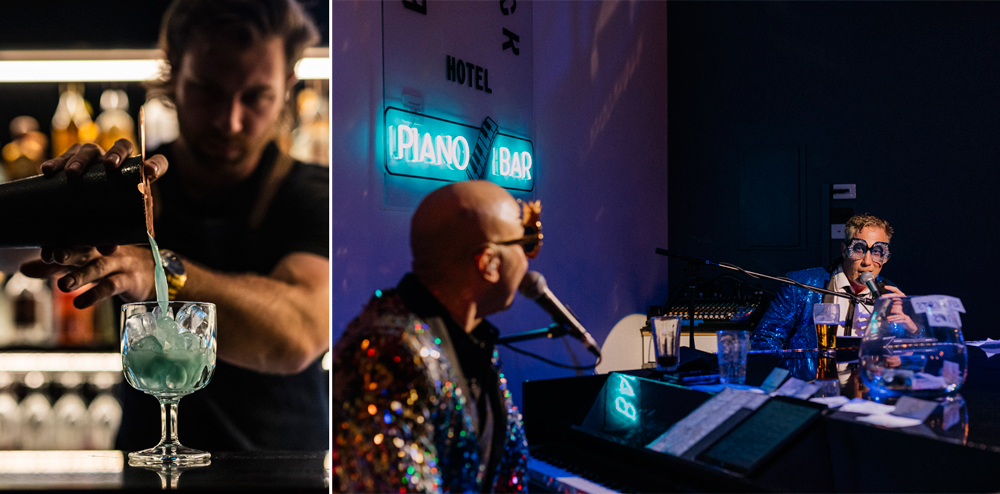 3. East Brunswick Hotel Piano Bar | 294 Lygon St Brunswick East
Melbourne's first duelling piano bar is here! East Brunswick Hotel Piano Bar is inspired by the honky tonk bars of the United States. Each weekend, local music men Matt Ganim and Tim Mitchell are taking your requests. For the dresscode, Elton-John-esque sparkles are encouraged (blue suede shoes optional)! Hang out with the aforementioned Rocket Man, Miley, Whitney or Freddie thanks to Callum Warren's artworks as you sip musically-inspired cocktails. What will be your 1st song choice? Photography: Brent Edwards
4. Rooftop at Farmer's Daughters | Level 3, 6/80 Collins Street, Melbourne
Farmer's Daughters
is a passion project for chef Alejandro Saravia (of the Pisco Sour-soaked Pastuso) which celebrates the pristine produce of Gippsland. If I were you, I'd head straight to level 3 to find the Rooftop at Farmer's Daughters bar. Under beverage director Matthew Jensen, the bar will debut original cocktails inspired by the region. The greenhouse-esque space will itself grow native Mountain Pepper trees and an herb garden for garnishes. Further drinks on the list include beer from the East Gippsland-based Sailors Grave Brewing and Farmer's Daughters' very own vermouth (strawberry gum, native juniper, tea-tree) made in collaboration with Maidenii. Photography:
Thom Rigney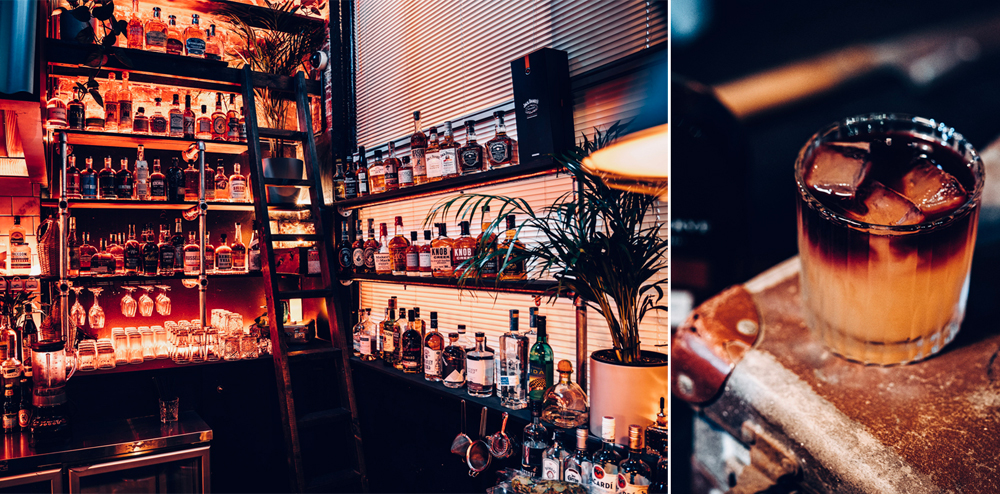 5. Hooch | 320 Brunswick Street, Fitzroy
I can't believe it's April tomorrow. Who else needs a whiskey as the year zooms by? We're in luck: Melbourne's first notable opening this year was
Hooch
. From the team at the nearby The Rum Diary Bar, this whiskey bar is influenced by prohibition-era speakeasies. So expect an exploration of bourbon and American whiskeys (including a few cheeky Jack Daniels). Their dark-spirits-friendly eatery menu comes across from Rum Diary – it's burgers, wings and hangover-prevention sides; sometimes spiked with whiskey themselves.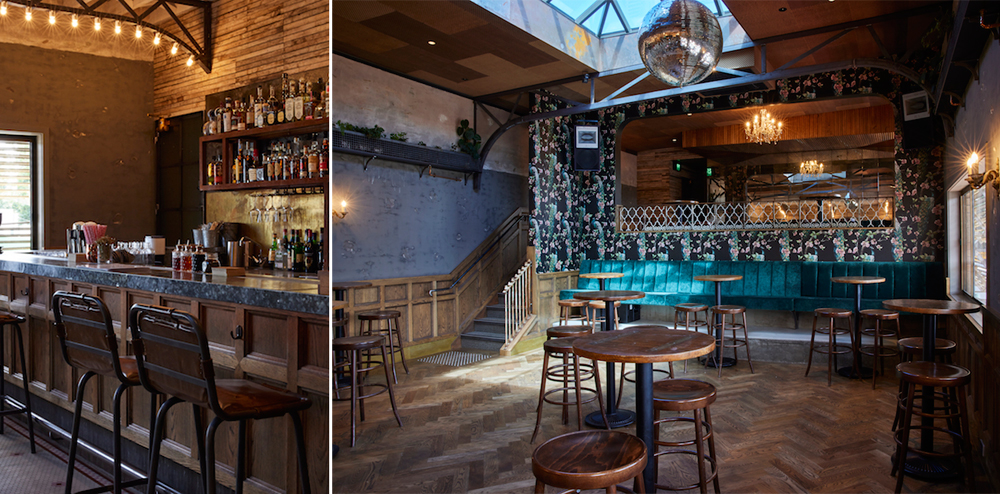 6. Stingrays | Upstairs, 245 Johnston Street, Abbotsford
Bodriggy dubs the bar that's now tucked away upstairs at their northside brew hall a "bougie bogan cocktail saloon". And that's accurate. Just add a little disco styling. It's all glitter balls + plush banquets + high stools + distressed timber + grandmillennial florals + chandeliers up in here. The
Stingrays
drinks list is a mash-up too. Here, crafts beers (their own, natch) get equal billing with colourful cocktails and a super decent agave spirits selection for a bar of a more intimate size. It's weird but it works and feels like "lived in" haunt already.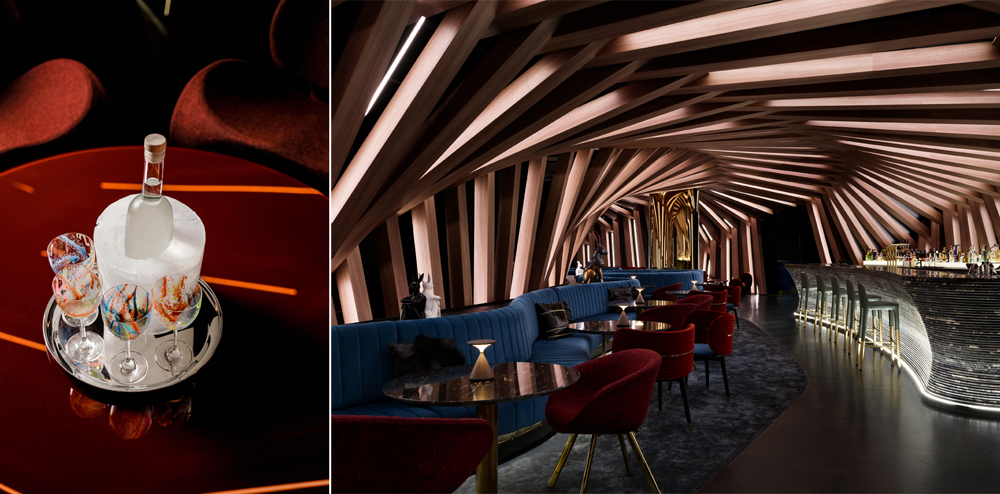 7. Curious | 408 Flinders Lane, Melbourne
Curious is an architecturally-ambitious bar at the new W Melbourne hotel. Their conceptual debut menu is split into three sections – each featuring five cocktails – all inspired by one of the pillars that fuel our city; fashion, art and coffee of course! There's a cocoa-butter vodka take on an espresso martini, a range of drinks that must taste like Melbourne Spring Fashion Week in liquid form and a Hosier Lane street art-homage intended to quench a crowd's thirst. Though Melbourne's own distillers are curiously absent from the cocktail line-up, you can find plenty of Australian gins on the spirits pages should you wish to further embrace the local theme.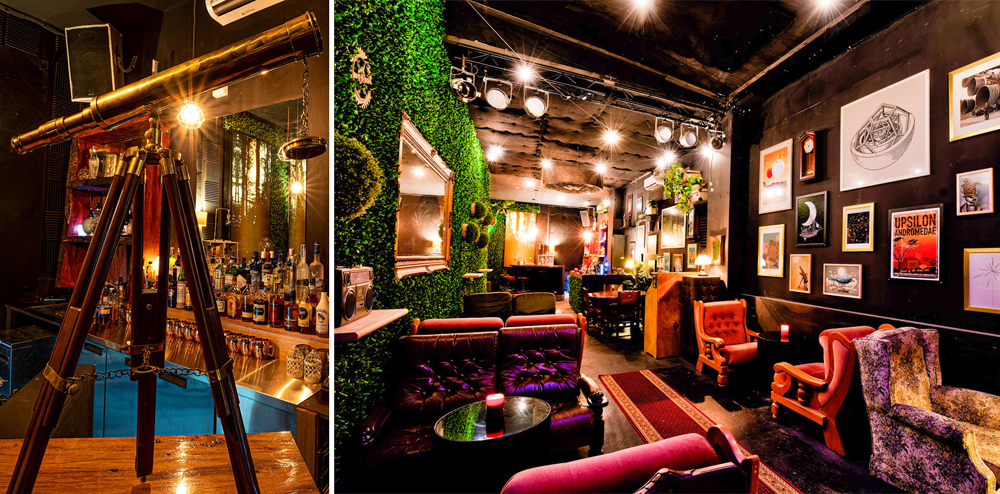 8. Kepler's Yard | 2 Arthurton Road, Northcote
This bar calls to my true nerdy little heart. You'll come over a bit spacey in here. More specifically, Kepler's Yard is an ode to astronomer Johannes Kepler (who basically invented celestial mechanics). The drinks are named for planets, the walls are as dark as a black hole, and there are are galaxy-themed posters plastered around. Sip a Venus Fly Trap – tequila, creme de cassis, lime, soda – in this kooky bar and you might accidentally learn some stuff about the galaxy.
9. Bar Pigalle | 48-50 Bridge Road, Richmond
Saucy dance studio Maison Burlesque reveals their very own wine bar with the unveiling of Bar Pigalle. Among an air of Parisian decadence, you can sip classic Charlie Chaplin sloe gin cocktails and graze on a feast of signature (pastry) cigars, smoked almonds and much fromage. Plus, how could we ever resist catching a show there with performers so aptly named as Whisky Falls or Juniper Fox?
10. Rubi | 16 Fitzroy Street, St Kilda
Technically this one opened on New Year's Eve. But 2021 has continued to be weird (and what even is time anymore?) so I'm counting it. Rubi is a mod-tropicale styled corner by the seaside and my new day-drinking destination. It's a place where you'll sip pink wines over alfresco acai bowls in the morning or, come evening, alongside international shared snacks in the lounge. But, ever the contrarian spice seeker, my order is always a round of refreshingly green chilli cucumber margaritas whatever the time of day or night.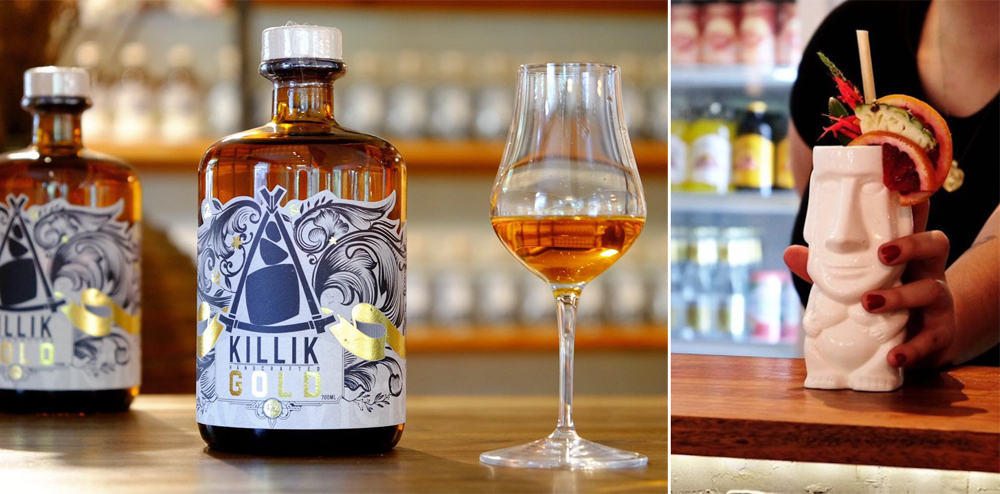 Feel like getting out of town? Try Killik (pictured above), a new cane spirit and – future – rum distillery for the Dandenong Ranges | Down on the Bellarine Peninsula you'll now find Black Sheep's Chamber of Gin which showcases five regional distillers in a one-stop spot | And up in the Victorian High Country, Backwoods has flung open the doors to its gin and whisky distillery; try their red gum single malt.
—
Find even more new Melbourne bars to explore right here. Or invite yourself along to special cocktail and craft spirits events here or here.
Got a hot tip on a Melbourne distillery door or bar opening in April-June? Let me spread the word: sarah@drinkmelbourne.com.au