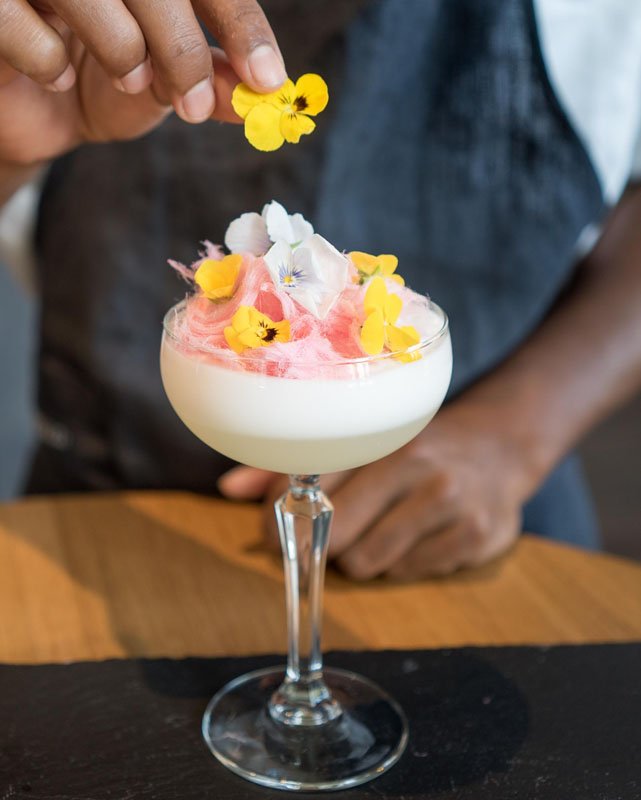 Handpicked Wines have come up with an alternative to 2016's much-hyped frosé. Their version gives Prosecco its time in the spotlight (or in the blazing Melbourne summer sunshine as it were). It's *so* easy to recreate at home as a grown up dessert and the drop dead gorgeous garnishes make it a showstopper to make your friends think you're a genius mix-master.
—
Prosé
1 scoop lemon sorbet, per person
1 glass Prosecco, per person (approx. 150ml each; this recipe uses Handpicked NV Prosecco Regional Selections Veneto)
Edible flowers, persian fairy floss and/or pop rocks, to garnish
Place sorbet in a mixing glass (or some other container preferably with a lip to make for easy pouring). Add the Prosecco gradually, whisking until the mixture is frothy and smooth. Pour into a coupette glass (or a champagne flute in a pinch). Serve with your preferred garnish on top or a mixture of all three.
Note: If you opt to use fairy floss it's best to let your guests d.i.y. their own garnish at the table as it can melt into the drink pretty quickly. Plus interactive drinks are more fun and that's what this cocktail is all about.
—