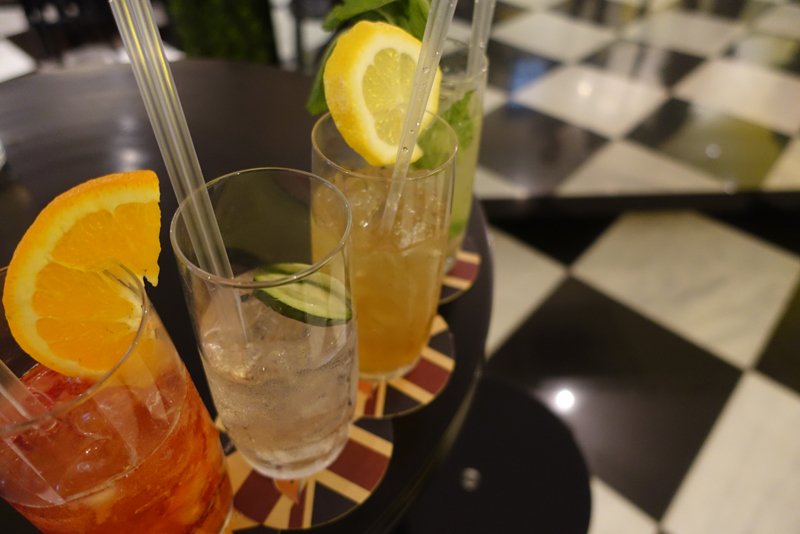 Shhh (or should that be Schhh?). Melbourne's newest bar has a secret CBD location. Bar Schweppes is a cocktail only pop-up bar, this time around showcasing a taste of London's bar scene. Rockstar caterers Tommy Collins are dishing out British fare and drinks inspired by UK trends while surrounded by Union Jack motifs, punkified portraits, a classic red telephone box and even a little Brit fashion. Chip Butties, ploughman's platters and mushy peas are all on the menu as is BBC Food chef Tom Kerridge's "ultimate sandwich". Drinks nod to London icons like Big Ben, Piccadilly Circus and Ronny Scott's Soho jazz club. Expect Pimm's, gin, cucumber and strawberries worthy of Wimbledon. Two new cocktail creations include Schweppes' limited release Lost in London mixers.
Bar Schweppes is open Thursday, Friday and Saturday evenings from now until November 7. To visit you should register here (the location will be revealed to you on the day). Though walk-ins are welcome if you happen to stumble across it. Or you can DIY this lovely cocktail at home and pretend you are sipping it amid the English countryside…
The Rosery
30ml Tanqueray Gin
5ml Rose Syrup
120ml Schweppes Lemonade with Citrus and Cucumber
fresh ice
cucumber slice
Add gin, rose syrup (you can make you own by infusing organic rose petals into a simple syrup or cheat and buy Monin's) to a highball glass. Fill with ice. Top up with lemonade and stir gently. Garnish with a cucumber slice.