Here's everything you need to know – and sip – this month!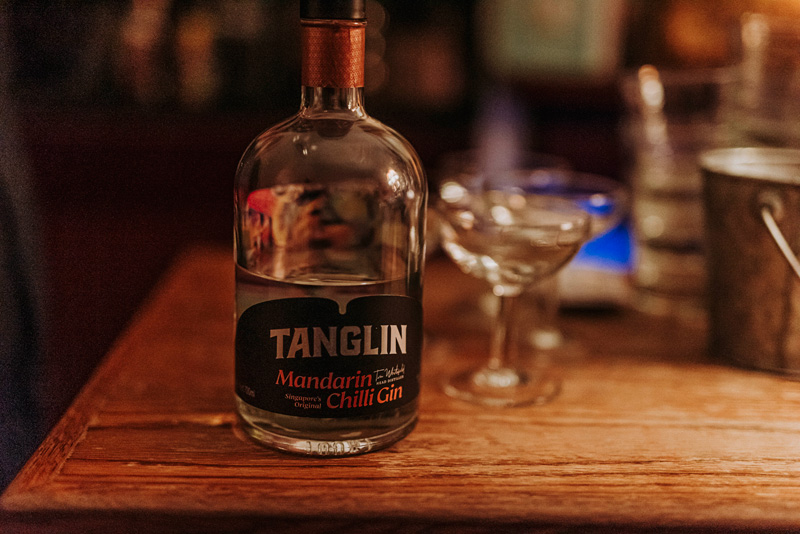 – Two honorary/ex-Melburnians are involved with launching Singapore's very first spirit and first ever gin. Can you believe they've never had a spirits distillery in one of the – other – bar capitals of the world before? Tanglin Gin has just arrived on our shores and its botanicals are heavily inspired by the spice and garden-laden city. Tanglin's signature gin expression 'Orchid' is full of vanilla, java pepper and a regional mango powder called amchoor. Their second gin – Mandarin and Chilli – is packed with ginger, citrus and even oranges from head distiller Tim's Victorian orchard.
– International G&T Day is coming this Saturday. Patient Wolf will make your day even better – they're giving away enough G&Ts to last all Summer long (or a long weekend, if you're me)! Be in it to win it here.
– Agaveria Co has launched tasting events – pairing some of the world's best agave spirits with chocolate! The online retailer aims to educate and give Australians easy access (finally!) to artisanal, craft and small batch mezcals and tequilas (plus other agave and Mexican spirits). No more excuses to buy the stuff with the tiny plastic hat. Stay tuned for their next events here or book your own private experience here.
– Melbourne bar Black Pearl bar and Australian distiller Never Never have teamed up to create a Black Juniper Amaro. This digestif is made unusual by roasting juniper berries to impart an earthy, coffee-like depth of flavour. There's fresh and gin-spent juniper in the mix too along with alpine botanicals like gentian and wormwood to create a bottle that's little bit bitter and toasty.
– I'm thinking this next drinkable might go well in mixed with the above. Marionette and former World Class Bartender of the Year Orlando Marzo have created an Australian version of Italian green walnut liqueur Nocino. Inside the bottle there's wattleseed, lemon myrtle and of course walnuts harvested from the Yarra Ranges. There'a lmited season on this one so grab a bottle with which to mix up some nutty Old Fashioneds, sometime soon.
– A little slice of France has popped up in South Yarra! The arrival of Rooftop Reims ('Reims' being the heartland of Champagne country) has transformed The Emerson upstairs with grapevines, cobblestones underfoot, chic styling and an endless stream of of Veuve Clicquot. They'll be putting on a bottomless picnic (not in a cheeky way), a long table dinner, a petanque championship and a Monet-inspired bubbles and brushes session.
– Bayside's The Garden Distillery is set to launch their first gin. What's different about this one is that it's the first Australian gin to use cold distillation methods; which devotees say retains more flavour and freshness from the botanicals. This one's an orange bomb – tastes like Spring! There are a few days left to support The Garden Distillery's Pozible campaign and try it first.
Don't forget to pop into these new bars sometime soon. And know first about What's On in October here.