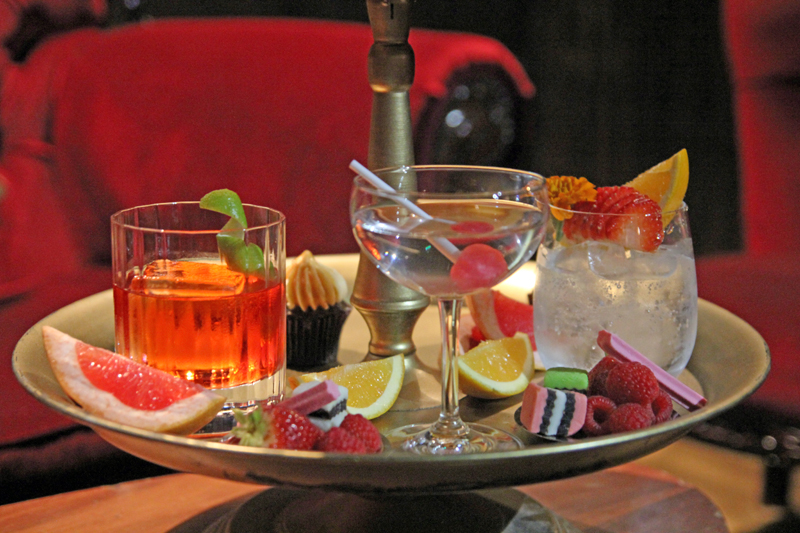 Here are the most delectably drinkable events happening around Melbourne in June! Don't forget to follow our events page on Facebook for all the latest thirst-quenching happenings.
1. World Gin Day
This global movement is simply about enjoying gin. What more do we need? How about gin-driven dinners, pop-ups, distillery tours and more original cocktails than you can poke a swizzle stick at. One CBD bar is even hosting a whole gin month! Check our Events page on Facebook or our Highlight on Instagram for details on who's doing what and when exactly (a peek at Gin Palace's offering, pictured above). Have we missed any good ones?
Saturday 8th May / Various locations / Details
2. An Aussie High Tea
Galah is putting their Australian twist on the classic high tea. They've collaborated with Luxbite to create sweet and savoury morsels showcasing local flavours. But of course what caught our attention is the "tea" that will be a-flowing: the bar is mixing up endless adults-only Peach Iced Tea served in teapots, mimosas, Sunday spritzes, espresso martinis (natch) and Bloody Matildas too.
Sunday 9th June, 12pm / Windsor / Details & Bookings
3. Snow Party
Rug up and embrace the outdoors this winter as Pontoon hosts a snowy soiree on their deck to usher in the official start of the ski season. They'll have DJ sounds, bottomless paella, and – no, your eyes don't deceive you – actual fluttering snowflakes! To keep you extra warm they'll be mixing up budget-friendly cherry and cinnamon sours and mulled wine among other goodies too.
Sunday 9th June, 3pm / St Kilda / Details & Bookings
4. Fabulous Gin Dinner
A four course gin dinner at cosy cafe Jock & Eddie sounds like just the thing to begin the weekend right. Each dish is to be matched with a gin from Imbue Distillery; they make barrel aged expressions and locally-inspired liqueurs too. Learn about gin making and this emerging distillery directly from the distillers themselves as you sip and dine.
Friday 14th June,7pm / Eltham / Details & Bookings
5. Mont Plonk
Melbourne Public's terrace once again transforms into an alpine ski chalet this winter. We're far more skilled at drinking mulled wine by fireplaces than partaking in actual snow-sports at DrinkMelbourne HQ, so happily Mont Plonk will feature several things to warm guests up. Think gingerbread eggnog(!), hot buttered rum, melty brie and a whole ski length of schnapps shots amid cosy furnishings. Grab a group ski pass and don't forget to don your most stylish mittens.
14th June – 28th July / South Wharf / Details & Bookings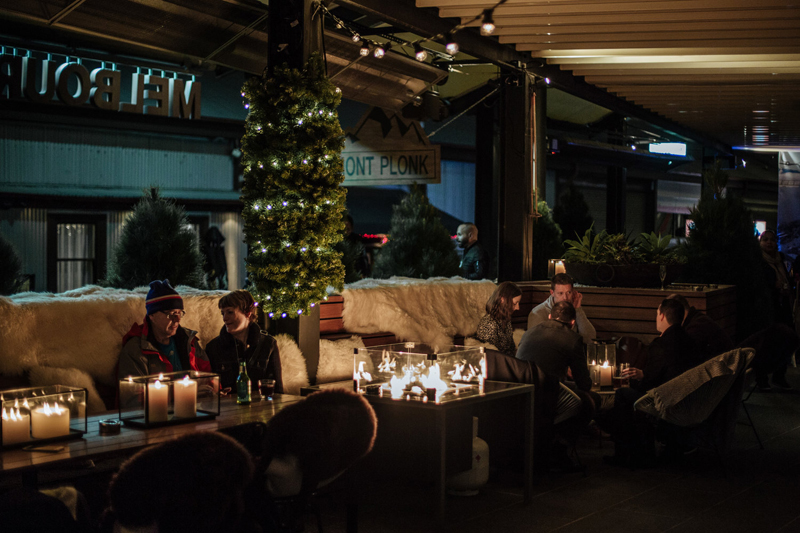 6. First Look: Taste the world-first Native Grain Whiskey
If you're interested in the future of local craft spirits or simply trying all of the whisk(e)y you can get your hands on, Adelaide Hills Distillery has something shiny and new for you. They've created an Australian first after testing various ingredients to settle upon adding wattle seeds to their malted barley mash: Native Grain Whiskey. Whisky & Alement are hosting one of the first and only chances you'll have to try this limited edition drop, along with some other goodies from the distillery.
Tuesday 18th June, 6.30pm / Melbourne CBD / Details & Bookings
7. Winter Solstice Dinner
I'm fond of the idea of making Solstice celebrations "a thing". Mjolner Melbourne are onto it already with this three course, viking-esque feast matched to whisky from acclaimed W.A. distillery Limeburners. It's set to be a celebration of the longest night of the year as well as the just released, new batch of Limeburners' peaty, smokey 'Darkest Winter' whisky.
Thursday 20th June, 7pm / Melbourne CBD/ Details & Bookings
8. Rock'n'roll Park Party!
As part of their Gin Month line-up, Chuckle Park have invited Cedar Fox Distilling Co. to throw a Park Party at their place. Set to a rock'n'roll soundtrack, there will be G&Ts personalised to your tastes according to expert advice and a keg of pre-batched cocktails to try. You can even DIY your drink thanks to the interactive garnish installation at the party.
Saturday 22nd June, 3pm / Melbourne CBD / Details
9. Negroni Week
UPDATE: Check out my Negroni Week hit-list here. Negroni Week returns with more bittersweet twists on this classic, boozy cocktail (Rosetta's coconut version, pictured below). There are almost 100 bars across Melbourne alone participating in this year's project which raises funds for the bars choice of good cause. We'll reveal the highlights of the program a little closer to the start date, but for now all you need to know is: you drink (deliciously), they donate.
24th – 30th June / Various locations / Details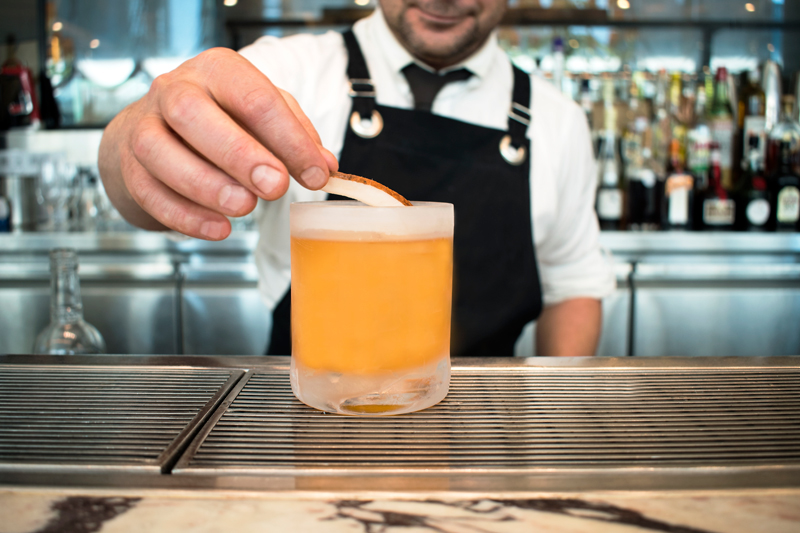 10. Whisky Business
Supernormal Canteen is soon to host a one night only, five course dinner inspired by the Kyoto area of Japan…with a few sneaky Scottish elements. This unexpected flavour pairing is due to each dish being specifically designed to be matched with a Nikka whisky (which is firmly Japanese but reflects Scotch influences). Nikka's Australian ambassador will personally guide diners through each drink pairing of the night.
Wednesday 26th June, 7pm / St Kilda / Details & Bookings
—
You can also keep up with 'What's On' all around town via our dedicated Instagram highlight.