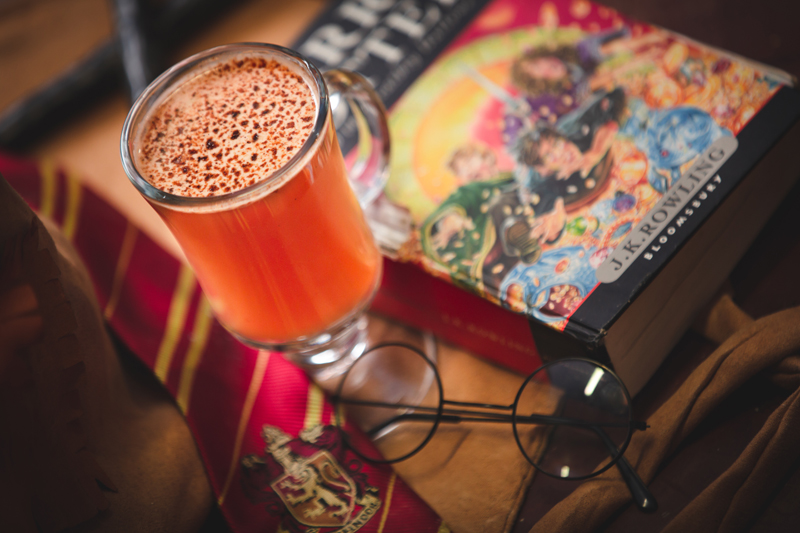 Here's are all my favourite reasons to leave the house in March. And don't forget to follow our live calendar of events here; there are beer-fueled doggy fun runs, candlelit cocktail charity events and secret gin flings to be uncovered over there.
—
1. A Weekend of Magic
In ode to Harry Potter and the Cursed Child coming to town, Storyville (pictured above) presents a weekend amid a wizarding-inspired world. Friday they release a menu of cocktails inspired by the tales (of course there will be butterbeer). Saturday they'll be brewing some "cauldrons" with atmospheric dry ice. Then on Sunday, they re-imagine Hogwarts as a fraternity party – costume encouraged. And magical cocktail masterclasses can be booked too.
1st-3rd March / Melbourne / Details
–
2. One bourbon. One scotch. One beer.
This one gave me a giggle so I'm sharing the shenanigans with you. The Last Chance Rock & Roll Bar's publican really just wants to get a good bunch of folks together to listen to various renditions of this song while they all indeed drink a bourbon, a scotch and a beer. Let's make this happen!
Sunday 3rd March / North Melbourne / Details
–
3. Time Out Melbourne Bar Awards
The true barflies among you may like to toast the bartenders and bars around town who have supported you through the past year of bad hair days, break ups and regular old Mondays. Time Out's awards honour the best in the bar biz – both new and old – with this full-on soiree.
Sunday 3rd March / Melbourne / Details
–
4. Melbourne Food & Wine Festival 2019
Start saving tummy space and your pennies now. The hedonism of the 2019 Melbourne Food & Wine Festival is on its way. Our guide to the most sippable events is HERE…
8th-24th March / Various locations / Details
–
5. Lulie St Tavern Birthday Bash
Lulie St Tavern is celebrating their first year in new digs. Like the best parties, they'll have DJs, surprise guests, a specially developed birthday cocktail, pizza and prizes. Plus, they'll be crowning the official Mayor of Lulie Tavern on the night who will win their very own party and year-long perks.
Saturday 16th March / Abbotsford / Details
–
6. Tequila & Mezcal Dinner
While I could happily have just agave spirits for dinner, Henry Sugar is kind enough to feed you actual food. They've invited Mexican chef Ricardo Cid to help whip up a six course menu mashing up pre-Hispanic and Australian native cuisine accompanied by expertly selected tequila and mezcal.
Wednesday 27th March / Carlton North / Details
–
7. Indie Spirits Tasting
For the first time ever, the Indie Spirits Tasting by Australian Bartender Magazine comes to Melbourne via The Craft & Co! There are well over 140 tipples to try (be choosy, obviously). Chat directly with the distillers and take in a seminar for some bonus brain food.
Sunday 31st March / Collingwood / Details
–
8. High Spirits
High Spirits is the official celebration of all the winners of the annual Australian Distilled Spirits Awards. This year Captain Baxter plays host to tastings and cocktails inspired by the best locally-made spirits and liqueurs in all the land. Come early to hear the winners as they are announced or skip straight to the party – we won't judge (much).
Thursday 4th April / St Kilda / Details
–
9. Gin Queen on Tour
Designated drivers are the real heroes of any road-trip. Delegate this responsibility and ride the big gin bus with the Gin Queen as she takes you behind the scenes of the Macedon Ranges' Big Tree Distillery and Animus Distillery in Kyneton.
Saturday 6th April / Melbourne / Details
–
10. Bars March
Puppers and craft cocktails might be my two favourite things in the world (yes, my husband is aware of this). This event involves them both! Bars March is just starting out in Melbourne. The simple concept is: order a special drink at a participating bar this month and a portion will go to a dog/animal welfare organisation like the Save a Dog Scheme. Head down to Colonial Brewing Co, Madame Brussels, Loch & Key or Golden Monkey – the first three are dog friendly too!
1st-31st March / Various locations / Details
—
Know about something tasty happening in April? Let me know: sarah@drinkmelbourne.com.au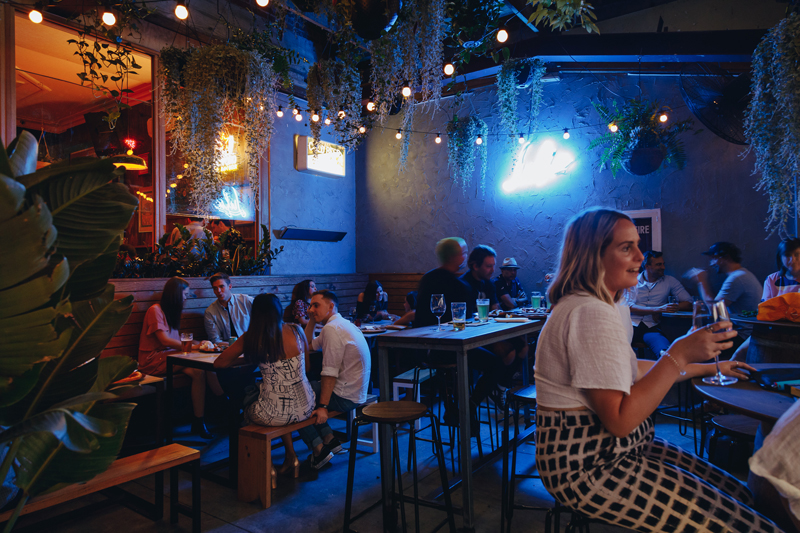 You're invited to Lulie St Tavern's birthday party (photograph: Jake Roden)