Now this is our kind of xmas spirit…
Here's Looking at You Kid Christmas Gin – $90 – VIC
HLAYKS has used botanicals including strawberry gum, river mint, lilly pilly, finger lime and passion berry to create a Christmas Gin inspired by – arguably the most Australian of festive desserts – the pavlova. Serve this gin with cranberry, soda, a bunch of ice and a whopping slice of strawberry and cream-laden pav on the side come the 25th December. Their minis would also make neat stocking stuffers.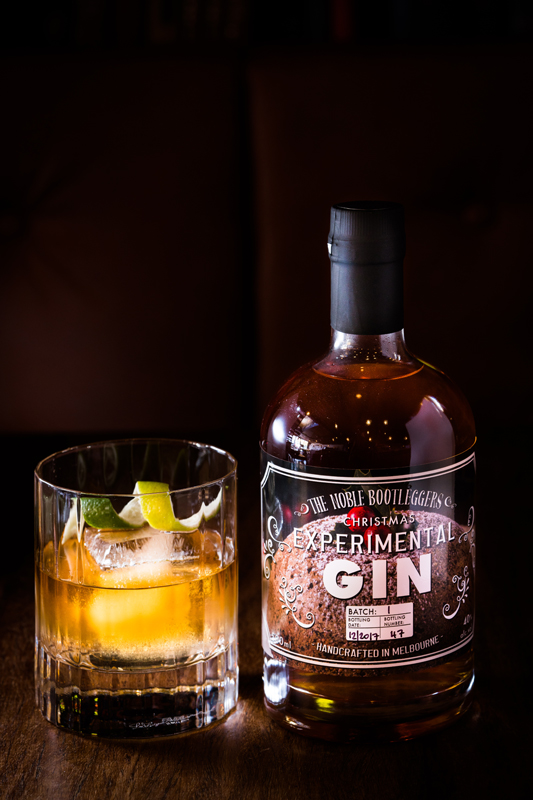 The Noble Bootleggers Experimental Christmas Gin – $60 – VIC
After soaking traditional puddings for ages, this Experimental Christmas Gin tastes like citrus and spice (and juniper too of course). Try it served in a seasonally appropriate negroni garnished with a cinnamon stick. The Noble Bootleggers also have an experimental cherry gin which would work nicely alongside a festive roast lunch.
McHenry Distillery Christmas Gin – $99.90 – TAS
We're suckers for going all in on a theme. With real gold flakes, frankincense and myrrh (does anybody know what myrrh is, let alone how to spell it on the first try?), McHenry's Christmas Gin in its bottle looks like a rather grown-up snow globe. Try it in a fancy martini for xmas eve cocktail hour. Hey Santa, this one's going to the top of the wishlist.
Prohibition Liquor Co Christmas Gin – $105 – SA
Rivaling the decorations on your tree, Prohibition's Christmas Gin looks like liquid gold. It tastes like sweetly spiced cherries, orange and fig. Serve it on the rocks with a slice of orange as a "finally xmas day is done" nightcap. There are just a few bottles to be found around online whether you've been naughty or nice. Image:  Meaghan Coles.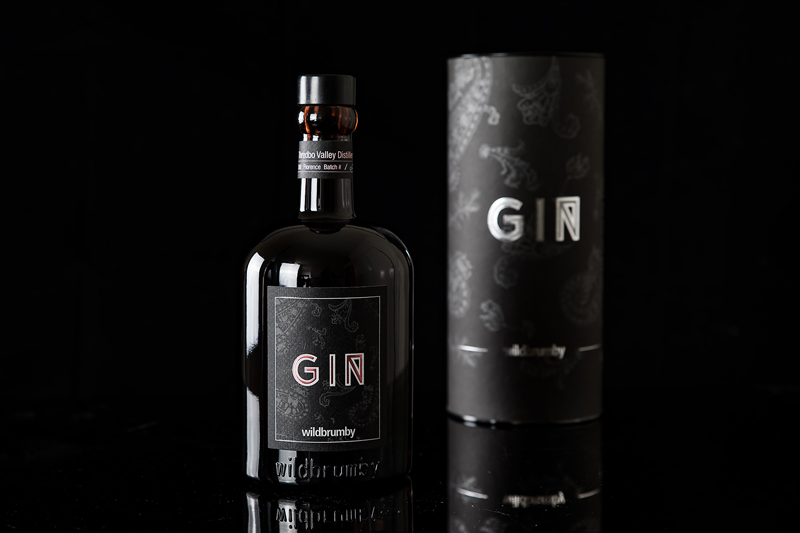 Wild Brumby Christmas Black Label Gin – $95 – NSW
Full of raspberry and festively fruity notes, Wild Brumby's Christmas Black Label Gin is a welcome sight wrapped under the tree. Make up a jugful to drink with friends in your sunny backyard on Boxing Day; with fresh raspberries, lemon, soda water and a little dash of something sweet like elderflower liqueur.
Four Pillars Christmas Gin – $100 – VIC
We can't forget Four Pillars crazy popular Christmas Gin. Distilled from xmas puddings made to the distiller's mum's recipe – with the added bonus of being spiked with muscat – this gin tastes of the season. Drink it in a Martinez. And preferably in the pool all summer long.
Bass & Flinders Mistelle – $64 – VIC
Just in time for the cheery season, Bass & Flinders releases a limited edition Mistelle. This aperitif release sees Mornington Peninsula Chardonnay grape juice fortified with a healthy dose of brandy, all aged in French oak. Mix it into a spritz to see you through the hot holidays or serve it with plum pudding (or even better instead of, with proper ice cream).
Pssst. Starward is also about to release a Cherry Christmas Gin featuring local fruits sourced from the Yarra Valley. It will only be available at their distillery door. Stay tuned for details. Also, how can we resist these Saleyards Distillery baubles filled with gin or spiced rum?