Looks like Melburnians are well and truly out of hibernation! Juniperlooza is already sold out (waitlist here). So is Cult Cinema and Bar's opening night with Four Pillars' Bloody Negronis (waitlist here). Treat yourself quicksmart by snapping up your spot at one of our top 10 drinkable events this month.
–
1. Mr Black Festival of the Espresso Martini
Of course, Espresso Martinis are only pretenders to the 'martini' throne. The very best versions rarely feature vodka (we prefer ours with rum or tequila), let alone the requisite gin. But who cares when you're as caffeinated as can be at the Mr Black Festival of the Espresso Martini (a.k.a Espresso Martini Fest)? This year's fest spans six pop-up bars and more than 20 cocktails and features coffee-spiked hits from the likes of  Jungleboy and the Everleigh. Mr Black's own signature, doughnut-topped espressotinis will return.
Friday 3 – Sunday 5 November / North Melbourne / Bookings
2. Young Gun of Wine Uncut
Here's a Sunday session to soothe any Spring Racing Carnival-induced malaise. Young Gun of Wine Uncut (pictured, above) is a wine-centric pub crawl through the Marquis of Lorne, The Rose, and Fitzroy Town Hall Hotel. The focus is on sampling wines by 30 rising stars of the Australian wine world, connecting with the makers and discovering new, drinkable talent.
Sunday 5 November, 3pm / Fitzroy / Bookings
3. Gin Palace's 20th Birthday
The term "institution" may be bandied about too freely, but it sure applies aptly to Gin Palace. They are celebrating 20 years with a – free – birthday party for the ages. Russell Place will be shut down to house a red carpet, live orchestral performances, a floral installation by Joost Bakker, a mountain of oysters and martinis upon arrival (Plymouth, thankyouverymuch). So put on your best party ensemble and go thank them for helping to make gin cool again.
Tuesday 7th, 4pm / Melbourne CBD / Bookings
4. Co-Op Brandy Launch at Starward
Your nan may have been onto to something: a little nip of brandy before bedtime that is! Faire Ferments and Starward have teamed up to create a pear brandy distilled from the former's first batch of cider/perry which has been aged the latter's barrels. Be among the first to learn about and taste this good stuff (plus bonus cider and whisky) over a communal, DJ-soundtracked dinner.
Friday 10 November, 7pm / Port Melbourne / Bookings
5. Everything's Coming Up Rosé
Because pink drinks never fail to put us in a merry mood. Boutique bottle shop WineStyle hosts Everything's Coming Up Rosé at The Botanical. Begin your journey by sipping a bouquet's-worth of rosés from France and Australia. Then recline as you dine on a wine-matched feast. Finish with rosé Champagne, naturally!
Wednesday 15 November, 5pm / South Yarra / Bookings
6. Australian Whisky Master Class
Naturally, Whisky Den's first ever event is a master class on local whisky. This midweek tasting offers up, respected Victorian, Tasmanian and Western Australian distilleries, Hellyers Road, Starward, Limeburners and Sullivans Cove over six half pours.  Snap to it; there are only 15 seats in total available for this intimate session.
Wednesday 22 November, 6pm / Melbourne CBD / Bookings
7. Project Botanicals: a Journey to the Edges of Food, Music and Imagination
One of our favourite jaunts of the year, Project Botanicals sees Bombay Sapphire push their sensory gin experience even further this season. Inspired by the ingredients in their gin, food and cocktail matches are created by Studio Neon, Mjolner, The Barber Shop, Union Electric and Bar Moncur as you travel around the world to key botanical sourcing destinations (without leaving a Melbourne warehouse). Original sight and soundscapes to enhance flavours have been designed by musician/artist Ta-ku in collaboration with an animator and a "sonic scientist".
Thursday 23 – Sunday 26 November / Melbourne CBD / Bookings 
8. Gin Queen on Tour – Melbourne Gin Company 
There are – literally – just a couple of tickets left for The Gin Queen's next weekend adventure out to visit The Melbourne Gin Company. Jump on the bus, explore a distillery that's not usually open to the public, meet the maker and sample his wares before returning to Bad Frankie for mini-martinis!
Saturday  25 November, 12 noon / Various locations / Bookings
9. Trailer Happiness Pop Up at Heartbreaker 
Want to try one of the premier tiki bars in the world sans paying for airfare? Trailer Happiness was named Best International High Volume Cocktail Bar at the most recent Spirited Awards at Tales of the Cocktail. Now, they're bringing a little London – and a lot of rum! – direct to Heartbreaker for a two-night only takeover.
Tuesday 28 – Wednesday 29 November / Melbourne CBD / Bookings 
10. Blend Your Own Gin With Archie Rose
How divine would sipping your own signature gin be this Summer? Or giving a festive season gift that nobody else has ever tasted? Or ringing in the new year with a celebratory tipple made just for you? Now you can, as Archie Rose is bringing their guided gin blending experience to Garden State Hotel. Experiment with their botanicals and take home gin that is made by you to your exacting taste.
Monday 4 – Tuesday 5 December / Melbourne CBD / Bookings
–
Discover more of DrinkMelbourne's recommended events for November here.
Hosting an event this December/early January? Let us know now, so we can share the love: sarah@drinkmelbourne.com.au
Project Botanicals is a globe-trotting adventure in gin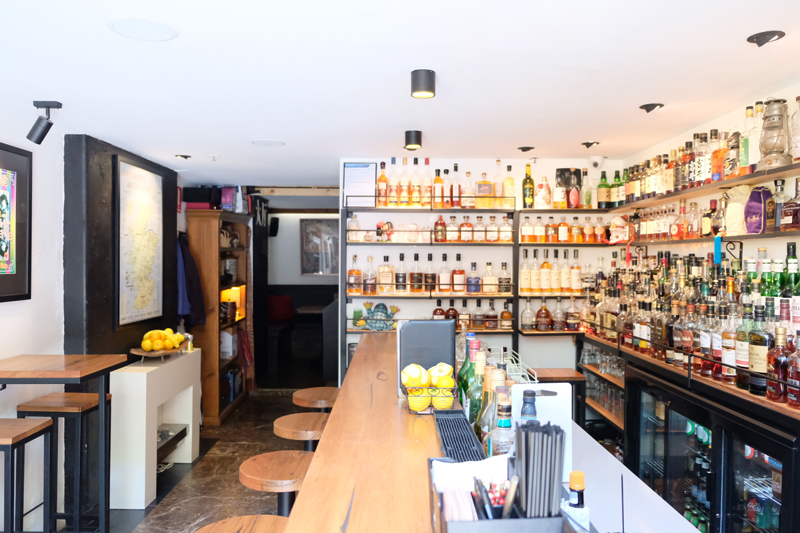 Explore Australia(n whisky) at The Whisky Den
Get your rosé-coloured glasses on at The Botanical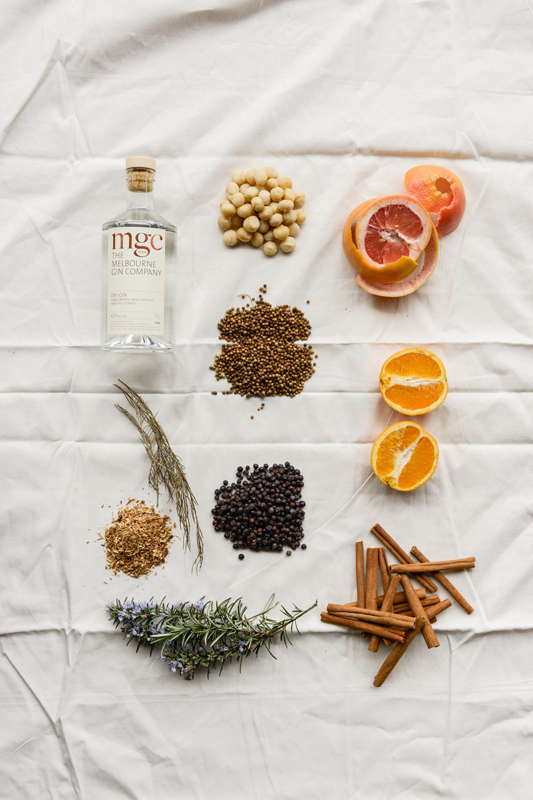 Visit Melbourne Gin Company alongside The Gin Queen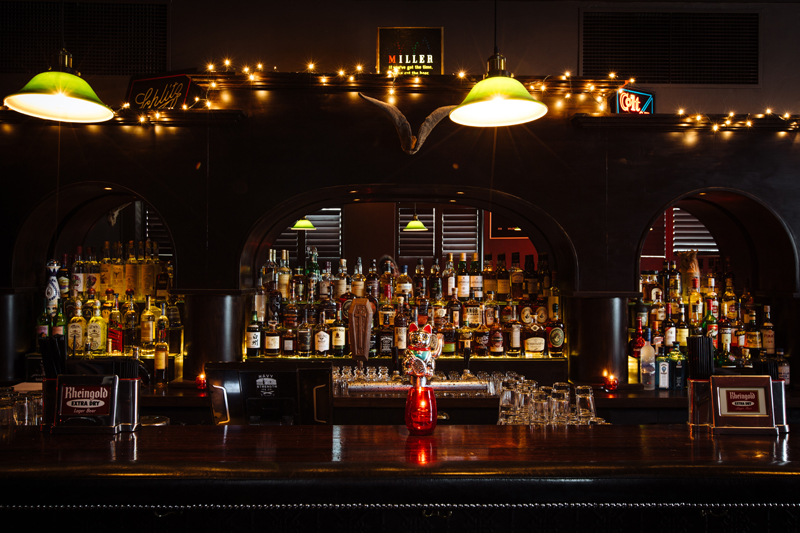 Trailer Happiness tiki-fies Heartbreaker soon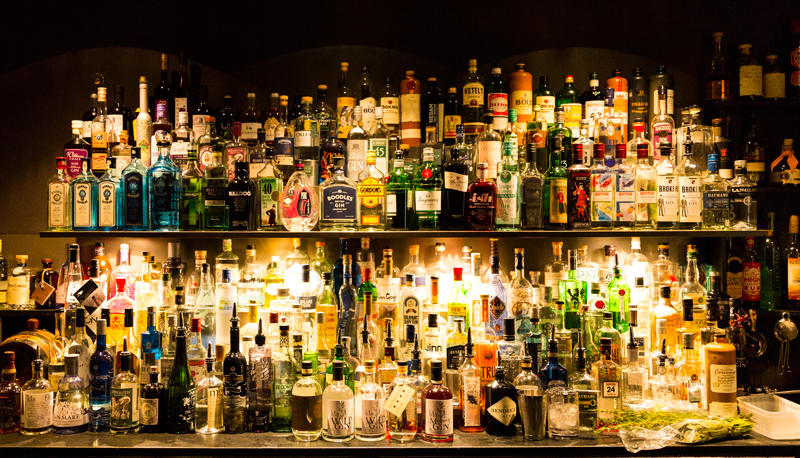 You're invited to Gin Palace's 20th birthday party
A Faire Ferments x Starward pear brandy collab is here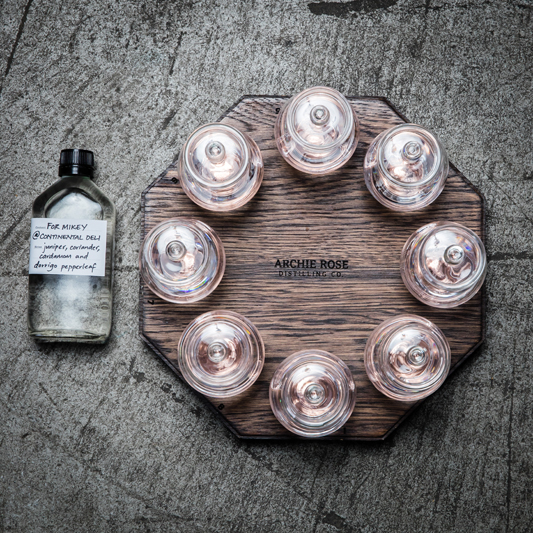 Make your very own version of Archie Rose's gin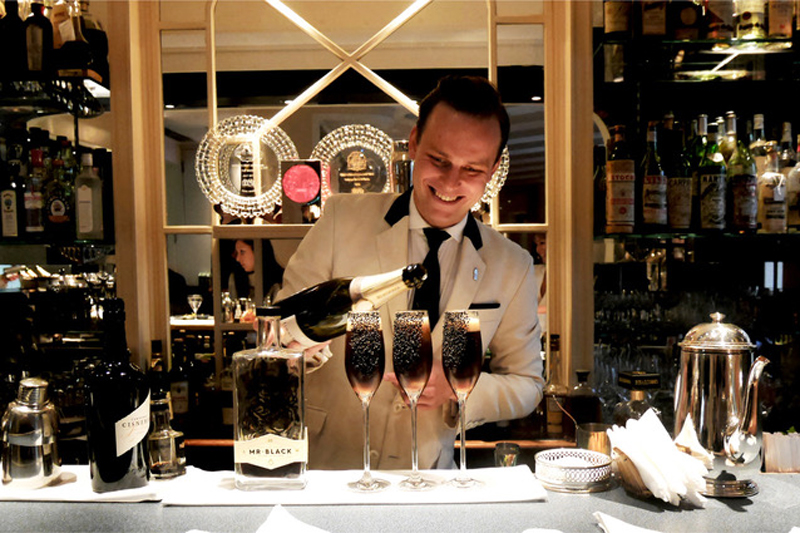 Mr Black is back with an espresso martini fest