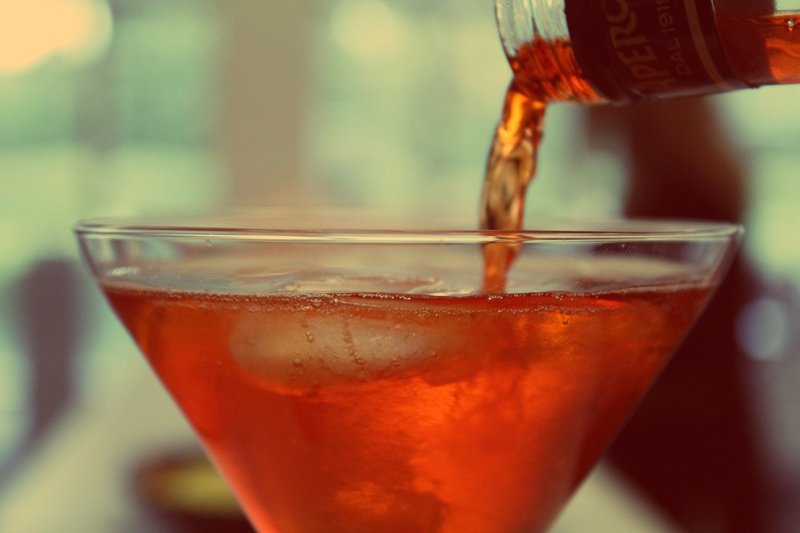 In case you missed it, I recently told The Urban Listers how to get drinks delivered to your door in Melbourne.
—
Whether you're time-poor, a Saturday night agoraphobe, or a drinker with special tastes, drinks on demand have arrived in Melbourne: so why did it take us so long to realise that drinking in our PJs is just as good as hitting up a hot new bar? Also a boon to those of us who find ourselves stuck at home in an unexpected house-party drought, your partying can now continue unabated—without taking an expensive trip in a slab cab. Overseas, they've already trumped us with the luxury of hangover IV drips delivered to their homes, but we'd settle for having Berocca couriered—very quietly—to our doorsteps the next day. Here's our pick of the best drinks delivery and subscription services in Melbourne.
Cocktail Runner
Cocktail Runner is the next best thing to having a live-in bartender. The start-up sends out DIY cocktail kits with all of the ingredients to make recipes developed by bartenders from Polly, Howler and Nieuw Amsterdam. There are classics like Moscow Mules and Espresso Martinis, and new drinks like the Melbourne Weather (a twist on a dark and stormy) and Cookies & Whisky.
Deliver Me Drinks
Cold drinks at your door in under 45 minutes for just a handful of dollars. Deliver Me Drinks is a simple service, born late one night when some friends unexpectedly found themselves—gasp—out of red wine. Our new Saturday night heroes currently cater to the inner north, south and eastern suburbs but never fear west-siders; they hope to expand right across Melbourne soon. Crucially, they will also send you life-saving chips, chocolate and ice as well.
White Possum
Australian craft spirits arriving at your door every month; what's not to love? White Possum is a subscription service which spotlights our booming local boutique distilleries. They have partnered with over 20 distilleries, from which mystery bottles are sent each month or three to happy (read: tipsy) members.
—
Read the rest of the story here.