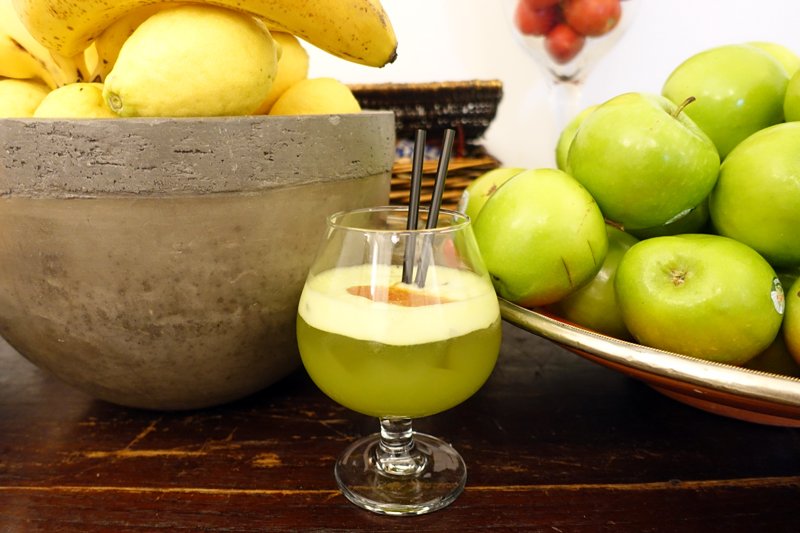 "The whole ethos here is about local, seasonal and sustainable," says Kirsty Angus of the food at her all day St Kilda cafe Fitzrovia. Now they are turning the local love towards their back bar, "once we opened the door to local spirits it's amazing what is out there! Gin is very big in this country, there must be about 30 different gins – mostly Melbourne and West Australian based – but then you've got vermouth being made, vodkas, Tasmania's Sullivan's Cove got voted the best whiskey in the world in a blind tasting and that's phenomenal."
Giving fellow bar Bad Frankie props, Kirsty says Fitzrovia is currently phasing out the foreign bottles in their bar completely, exchanging them for premium, small-batch local versions unless there's no alternative (we can't give up our Campari just yet for example). "Australians are starting to recognize Australian spirits, there was a cover feature in Epicure a couple of weeks ago about how much we have to offer," she explains. Following this lead, their cocktail offering has also been rejuvenated.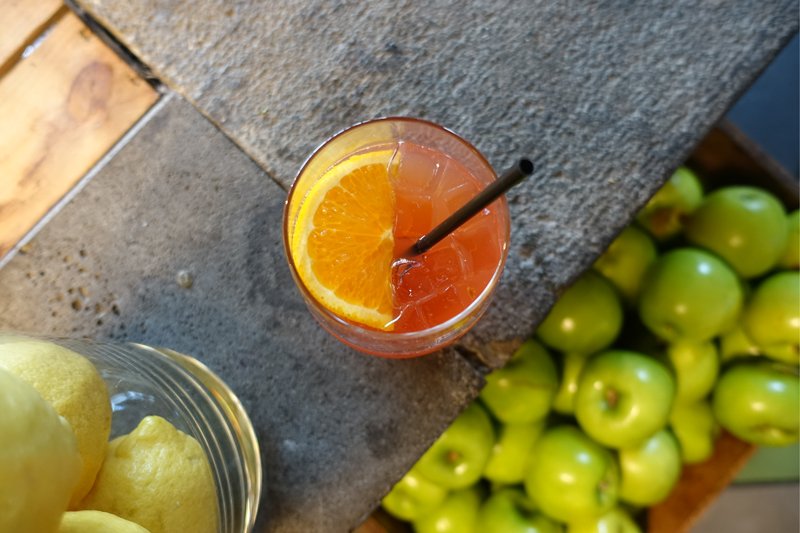 Here, it's all about the good juice. The drinks list ("healthy to some degree") is designed to be drunk fresh, they have no pre-made cocktails or ready-squeezed juices. Once the season rolls around in February, Fitzrovia are even toying with the idea of making fresh Bloody Marys and Marias from whole tomatoes. Six or seven cocktails rotate weekly to keep things interesting. This light approach list makes for a collection of fitting sundowners that actually quench your thirst on hot Summer days.
Highlights include Kirsty's lightened-up version of the Negroni with the addition of bubble via blood orange soda. Fitzrovia's new G&T is an Italian vacation in a glass, savourily garnished with tomato, black pepper and basil. No straws are allowed for this one so your nose gets the full fragrance of the sweet herb as you sip. This drink is like a sophisticated margherita pizza cocktail sans the grease. Our pick for the most revivifying tipple is the Sunburn; an earthy, ruby-hued concoction of beetroot, orange, tequila and Cointreau. This drink seems like it's doing good for your body as it makes your brain feel good.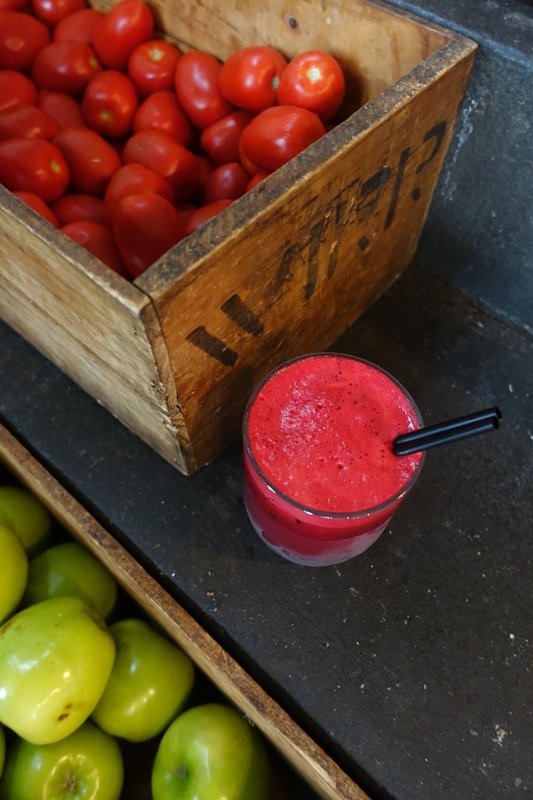 Sip Fitzrovia's new cocktail menu at 2/155 Fitzroy Street, St Kilda.