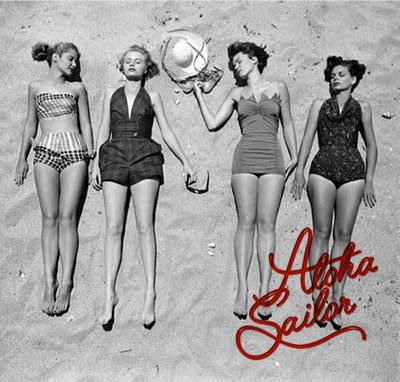 What's your most evocative Summer memory? Is it frolicking on the beach with your best friend, swinging in a hammock with your loved one, running through sprinklers with your siblings? Perhaps you recall catching that wave, slurping an epic scoop of melting ice-cream or making an art work out of the neon zinc-cream your mum slathered across your childhood nose?  Your ultimate moment could even be sipping tiki drinks somewhere suitably tropical!
Your Summer moments could now win you a booty: that is a literal treasure chest filled to the brim with #ALLOFTHERUM*!
Drink Melbourne is helping Aloha Sailor – the Collingwood tiki bar hidden beneath The Noble Experiment –  to give away this treasure chest and put you in the sunniest holiday frame of mind. All you have to do is:
1. Post a photo of your nostalgia-inducing Summer memories to Instagram or Facebook. You can post as many as you wish.
2. Tag in @alohasailormelbourne if you are entering via Facebook or @alohasailorbar if you are entering via Instagram.
3. Wait until October 16th to see if you've won.
*Your treasure (worth $100) is an epic barrel aged rum cocktail of 18 rums including four over-proof rums, black raspberry liqueur, citrus rock candy syrup, falernum plus orange, passionfruit, pineapple and pomegranate juices. Please sip your bounty responsibly: this cocktail will serve yourself plus two to five friends. 18+ entrants only please.