In between various equine distractions and the realisation that Xmas is next month, another Good Food Month has just begun. There's a plethora of cider and slider matching, drinks with (or literally in) dinner and good pub food for those of us who rank sipping above snacking. And then there's the ultimate cocktail event: "Bar Hop" by Tanqueray. For this series 20+ gin cocktails around Melbourne were specially paired with a side dish (everything from dainty canapés to hefty, I'm-skipping-dinner bar snacks) for only $20 – that's the price of a drink alone in some parts! Below you'll find a preview of what's on offer but you can design your own gin crawl with the full list of gintastic Good Food Month offerings here.
This cool-as-a-cucumber champagne cocktail is paired with sandwiches fit for a garden party in the English countryside at Pawn & Co. You almost forget you're on Chapel Street.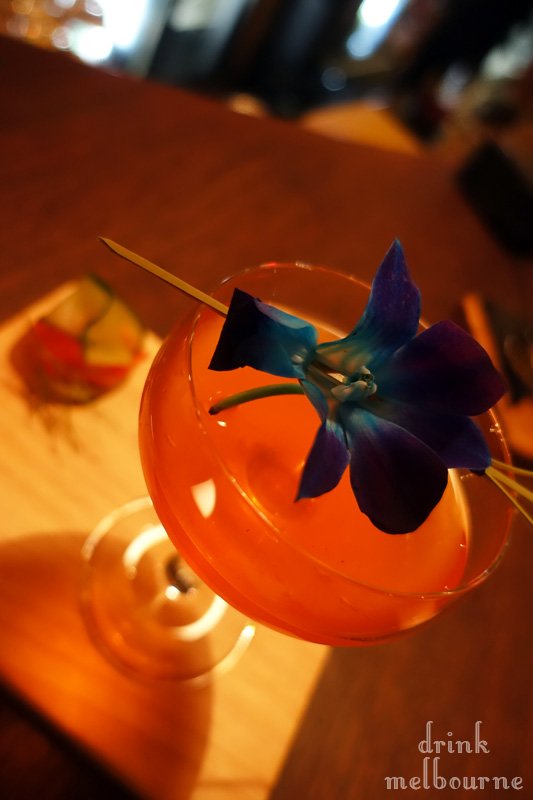 Inspired by the colour salmon; cosi have invented a orange-blossom perfumed cocktail matched with a sophisticated little blini.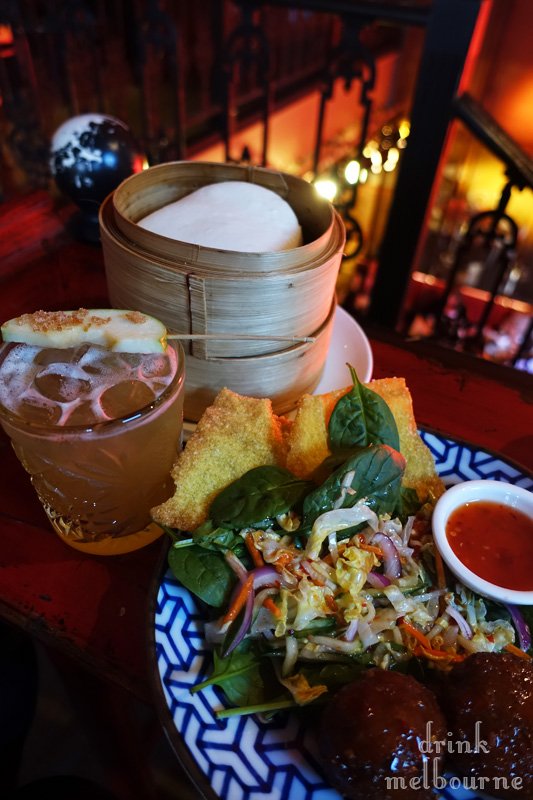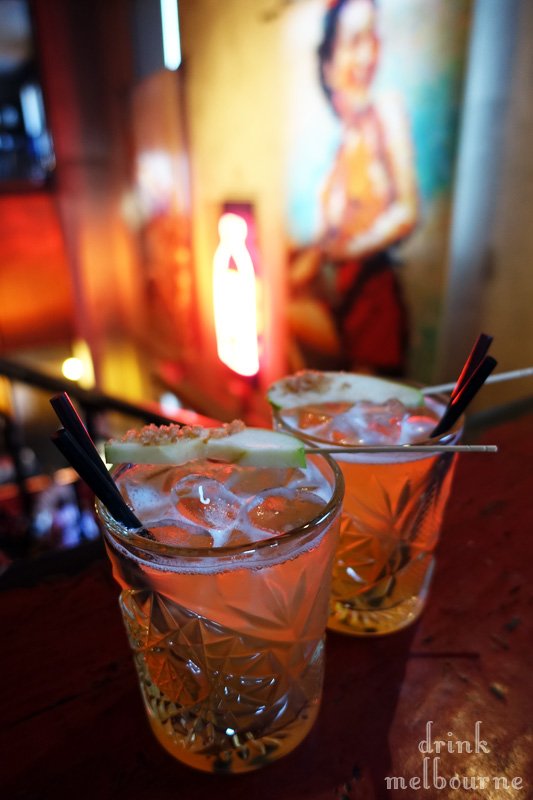 Go for the jasmine and oolong tea spiked gin. Stay for the wicked Lion's Head Bao at Zhou Zhou. It's meatballs (mine was veggie), smashed into a fluffy Chinese bun with crunchy, crispy wonton. So, so right.
Cider and sliders are a modern classic combo. 29th Apartment lets you taste the best of both worlds with this Indian-spiced gin cocktail that mimics a frothy glass of boozy apples.
As one of the rare bars to offer a sweet snack Carpe Diem is the perfect conclusion to your bar crawl. The cherry on top of your night so to speak; which is apt since their offering is a Cherry Bramble to compliment a bite of cheesecake.
—
Bar hopping responsibly is so hot right now. Be sure to walk, catch a cab, designate a driver or get your Uber on if you pan on visiting more than one Tanqueray Bar Hop bar this Good Food Month.