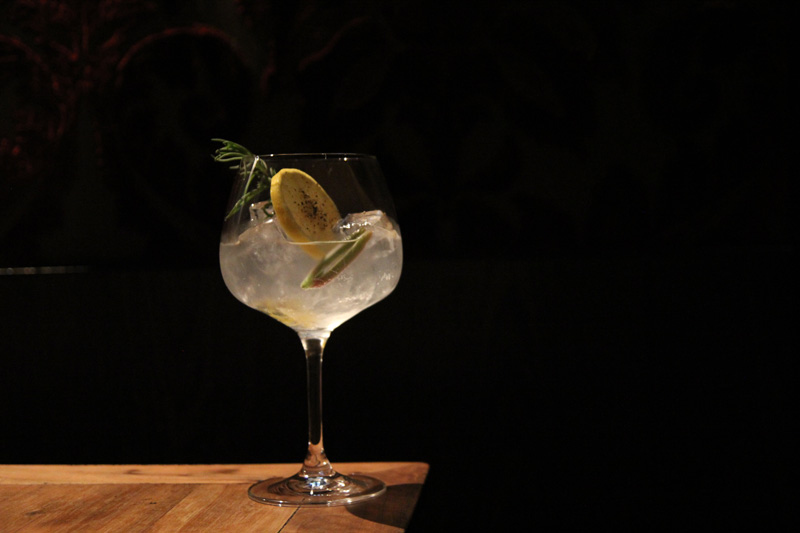 An escape to the seaside is something most of us can only dream of right now. Instead, get creative at home with this elevated gin and tonic that's akin to a refreshing wave splashing you right in the face. No complicated techniques or equipment required for this one. Rather, this cocktail relies on great produce. Created by Issi Mead, Jess Clayfield and the team at Gin Palace, here's one for the salt-toothed among you. Perhaps is may even convert a few dedicated dirty martini lovers out there?
– Guvvos Fancy G&T –
– Ingredients –
Spoon of lime marmalade
3-5ml good quality of olive brine
Lemon wheel & cracked pepper, to garnish
Coastal herbs & succulents (eg. karkalla, sea blite), to garnish, optional
– Method –
Spoon lime marmalade into the bottom of your choice of fancy G&T glass (a Burgundy wine glass also works nicely). Add gin, brine and tonic. Garnish with the lemon wheel seasoned with pepper plus any edible coastal herbs you can find or forage. Photography by
Issi Mead
.