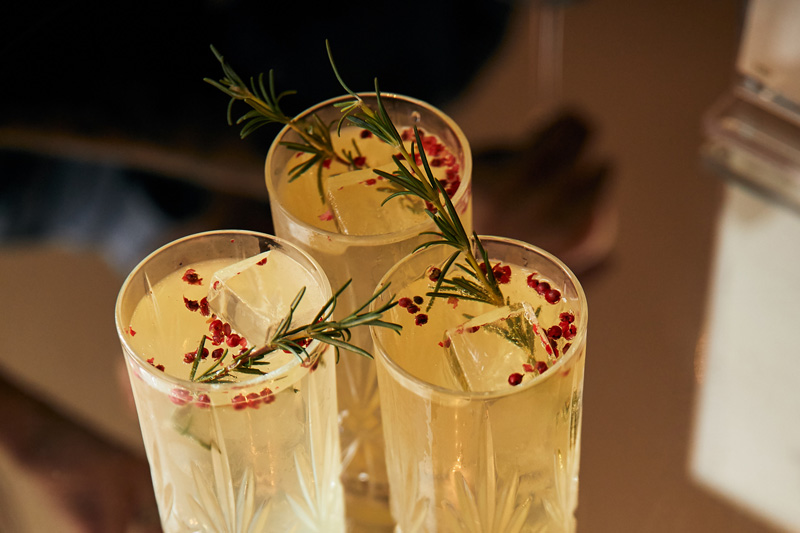 As we countdown the final few episodes of Game of Thrones, and say farewell forever to friends (if Lady Mormont dies, we riot) and rivals (ugh, Euron), we're definitely in need of a stiff drink. Here's a GoT-themed cocktail recipe for your weekly viewing parties, kindly shared with us by local cocktail inventors Sweet & Chilli.
This one's an ode to the House of Stark based on an upgraded whisky highball. It features the limited edition 'Winter's Frost' whiskey by Dalwhinnie Distillery, part of the Game of Thrones Single Malt Scotch Whisky Collection. The whisky itself is intended to represent Winterfell's first family; Dalwhinnie is the highest distillery in all of Scotland – and naturally, it's both cold and remote. If you can't find it, look for a Scotch with honey, spice and fruity notes. Rosemary adds a wintry touch to this cocktail and represents remembrance of the past Starks residing in that now-ominous shrine. The North remembers!
House of Stark cocktail
– Ingredients –
30ml Dalwhinnie 'Winter's Frost' Single Malt Whisky
20ml lemon juice
10ml simple syrup
1 dash orange bitters
Tonic, to top up (they use Fevertree)
Rosemary sprigs and pink peppercorns, to garnish
– Method –
Add ice to a highball glass. Add all ingredients and top up with tonic water. Garnish with rosemary and pink peppercorns.
Photography by Griffin Simm