Other than the requisite #alloftherosé, what types of wine should we be drinking this Spring? "Artisanal", wines from small producers and natural wines are the go-tos. Big, heavy alcoholic wines are out. Lighter, leaner wines, suited to everyday drinking, are the preferred styles of a new generation of winemaker. By Virginia Selleck, Sommelier, Magnum + Queens. 
Taking notes? 4 Under the Radar Wine Varieties to Drink this Spring
Malvasia Istriana: Widely planted on the Istrian peninsula of Croatia, Slovenia and Italy, this wine is believed to have originated in Greece. It is a great food wine (hello seafood on the barbie season) and grows very well in an Australian climate. In the past, it could be quite rich and dense but wine maker Jo Marsh from Billy Button Wine in the Alpine Valley, Victoria is producing a Malvasia that is fruit driven, yet with complex savoury notes, quite light on the palate but round and textural at the same time.
Fiano: One of the most promising emerging white varieties in Australia, Fiano could be the next big thing. It's a variety that likes to be warm and dry, exactly the kind of variety that is perfectly sustainable in Australia. Fiano originates from Campania in Italy's South and is a super fresh, versatile white. It is textural and savoury like Chardonnay but lightly perfumed like a Chenin Blanc.
Spätburgunder: For the committed red wine tippler, even when it's topping 30 degrees, comes – the rather fun to pronounce out loud – Spätburgunder. You just said it out loud didn't you? It's a German Pinot that produces elegant, velvety wines with a distinctive bouquet of almonds or blackberries. This traditional style of German Spätburgunder is lighter in colour, body and tannic acidity making it lighter than Pinot from warmer climates. Perfect for the warmer weather and often a lower alcohol content.
Pecorino: No, not the cheese (though your friends can hardly be mad at you for pairing the two – a light seafood pasta would be better, however). This is a light-skinned wine native to Italy's eastern coastal regions, particularly in Marche and Abruzzo. Pecorino is often dry and minerally with a straw-yellow in colour and has an elegantly floral bouquet with a hint of spice and good acidity. Think Pinot Grigio with a bit of extra body. Some fabulous organic and biodynamic Pecorino is being imported into Australia.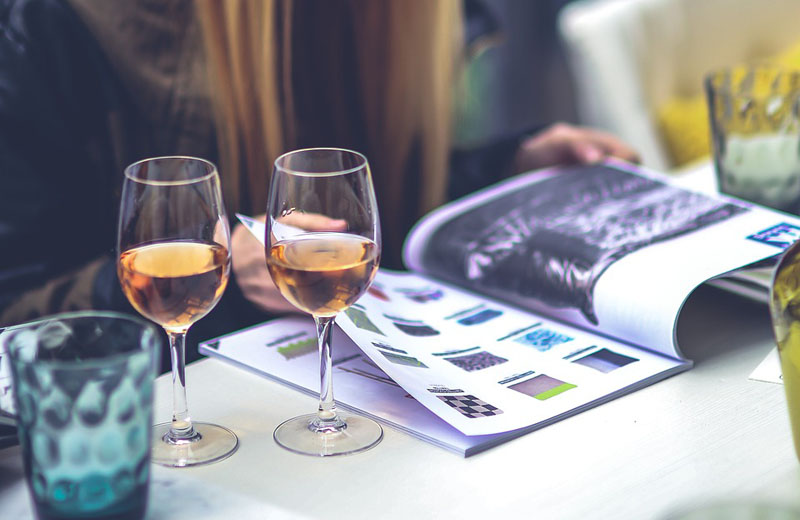 About the author: Virginia Selleck has been a professional sommelier for some of the best wine bars and best wine stores in Melbourne. She is one half of virtual fine wine merchants Magnum + Queens, which launched earlier this year, as well as the wine director for Paul Wilson's new venue Wilson & Merchant. Magnum + Queens intends to introduce customers to carefully selected new wines from small, sustainable and craft producers around the world.