There are 11 brand new bars in Melbourne. Have you sampled them all yet? Here's your July hit list, in no particular order…
–
1. Ms. Carlisles
Gone is Balaclava local the Carlisle Wine Bar. In its place a new team have installed the cosy Ms. Carlisles. It's a wine and cocktail bar with everything you need from breakfast to cheese and charcuterie boards to late night pizzas (you won't regret ordering the bianco funghi with a grapefruit julep on the side).
137 Carlisle Street, Balaclava
–
2. The George on Collins
The long standing The Long Room has been completely transformed into the rather sleek and chic The George on Collins. An all-day affair, we'll still be rolling in for thyme-infused twists on the martini when the nightly DJs come out to play. When you have Bad Frankie's Sebastian Costello (Bad Frankie) looking after the mixed drinks and The Royal Mail Hotel, Attica and Cutler and Co somm Ainslie Lubbock looking after the wine you are sure to have a fine time.
162-168 Collins Street, Melbourne CBD
–
3. Bosozoku HQ
Inspired by the biker gang youth of Tokyo, Bosozoku HQ is dishing up Japanese-style burgers and snacks plus whisky, sake and colourful cocktails. The moto-styled clubhouse also hosts karaoke sessions, Nintendo tournaments and a (dry) onsen spa experience.
34a Bray Street, South Yarra
–
4. P.S. Bar + Kitchen
Fans of Pure South have twice the reason to celebrate now that the venue has reopened over two levels. Downstairs is now home to the more casual P.S. Bar + Kitchen. It's the kind of place for afterwork drinks and (surprisingly affordable) lunch meetings that run into extended wine or beer sessions. Don't forget to give the Tasmania-inspired cocktails a look in.
River level, 3 Southgate Avenue, Southbank
–
5. Paradise Alley
Making a shared, spacious warehouse feel homey is no small feat but Paradise Alley has done it. They're serving up craft beer alongside natural wines and they've also got Mexican via California eats courtesy their housemates Little Latin Lucy. And don't forget to enter the good old fashioned meat raffle!
25 Easey Street, Collingwood
–
6. Osteria Ilaria
Any day can be considered a good day when it features carbs and wine. Tipo 00's  much anticipated wine bar, Osteria Ilaria, has arrived. Not far down from the restaurant, in the space that used to house Du Nord, you'll find aperitivo-hour appropriate cocktails, grappa, mostly Italian and Australian wines from their underground vault and, yes, pasta (if you must have it, there's so much more to sink one's teeth into).
367 Little Bourke Street, Melbourne CBD
–
7. The Cheeky Squire
The latest venture from Jame Squires is The Cheeky Squire. As you might expect the mod-pub's menu centres around their own in-house brews. But for a change they've got experimental, limited edition fairy floss and mint beers to give your tastebuds a work out!
510 Nepean Highway, Frankston
–
8. Spencer & Co
Joining Henry Sugar, Little Andorra and Heart Attack and Vine as another great haunt in which to sip wine in this part of the world comes Spencer & Co. Go to this wine bar and provedore for their tiramisu martini and savoury doughnuts filled with brie. We hear their cheese offering is also fab (they do do fondue too!)
639 Rathdowne Street, Carlton
–
9. Wilson & Market
The first stand alone project (pictured above) from renowned chef Paul Wilson is ambitious…and delicious. As the new jewel in Prahran Market's crown, the place is ostensibly an all-day bistro-style restaurant. But Wilson & Market is much, much more: kiosk, cafe, bottle shop, provedore, seafood bar, chicken rotisserie, event space and prime people watching posi. We're here for the two(!) bars naturally. The Luxe Bar and the outdoorsy Terrace Bar feature a menu of vodka and gin tonics accented with next level aromatic garnishes. There's seasonal, food-friendly spritzes, a tight collection of classy yet crowd-pleasing cocktails and a quintet of proper martinis to work through with a friend.
163 Commercial Road, South Yarra
–
10. Bhang 
This is not your average Indian takeaway. The beautifully appointed downstairs bar at Bhang offers up Indian-inspired cocktails as much infused with spice as the air there is. Fortify yourself with a craft beer or something fruity before heading upstairs to feast on gunpowder fries and all of the naan.
2A Mitchell Street, Brunswick
–
11. Bar135
Here's a new one for the Westsiders looking to quench their thirst after work. The Yarraville Club has just welcomed Bar135 to the family. Here you'll find a Parisian lounge vibe and a focus on casual cocktails and whiskies.
135 Stephen Street, Yarraville
–
More sippable news: Congratulations to Melbourne's own Gin Queen who has become the first Australian member of the prestigious Gin Guild. / Who needs food trucks? There's now a Prosecco van in Melbourne. Dubbed Van di Vino, this Prosecco and Spritz bar on wheels comes from the mind of The Prosecco Queen (of course). / You can finally own your own bar. Or a small portion anyway. Shares are now up for grabs for community-driven and LGBTIQA+ friendly bar Pride of our Footscray. / Shifty Chevre has switched owners and gears and is now simply Shifty's. They are keeping some the cheese but adding more booze. /
Check out more new bars by clicking here.
Got a hot tip on a venue opening in Melbourne? Heard whispers of a secret new distillery? Know a bartender mixing up something completely different? Let us know! sarah@drinkmelbourne.com.au
Roguish Tendencies at The George on Collins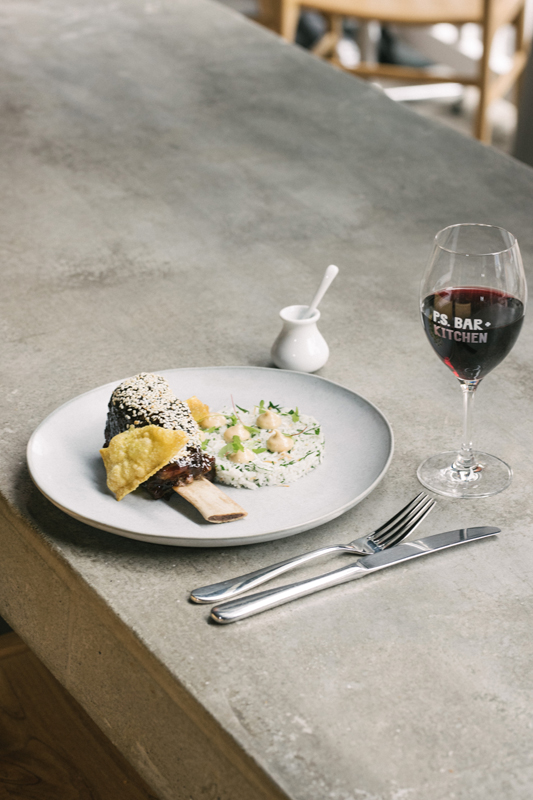 P.S. Bar + Kitchen
Bosozoku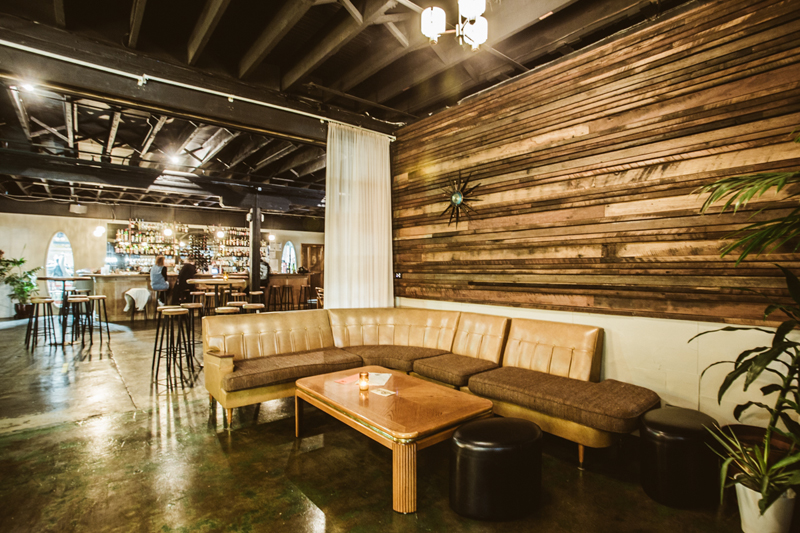 Paradise Alley. Photograph: Eduardo Vieira