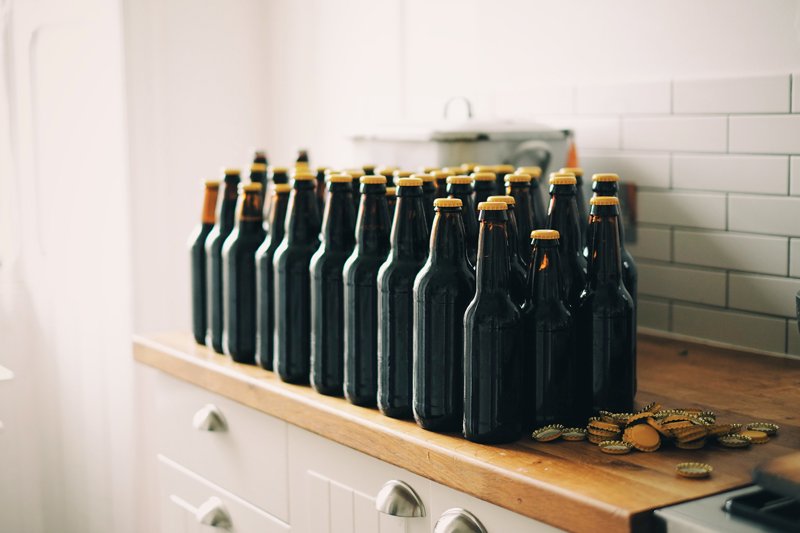 Pick up your flagons, your schooners, your pots, pints and ponies. Good Beer Week 2017 is almost here. In a little over a month, brewers from across the nation, plus some international interlopers, will descend on Melbourne and host all manner of brew-fueled events. Here's our – spirit-friendly – pick of the bunch.
—
Let's hear it for Grier!
One special guest at Good Beer Week is Jacob Grier; why should you care? He's the author of "Cocktails on Tap: The Art of Mixing Spirits and Beer", a freelance drinks writer (published in The Washington Post, The Atlantic, The Daily Beast, The Los Angeles Times, Eater) and a cocktail consultant! So he's going to make you delicious drinks. He's popping up at Black Pearl x Jacob Grier to create an inventive one-night-only beer cocktail menu. Le Bon Ton's Portlandia sees Jacob's cocktails joined by straight up brews from Portland, Oregon breweries Deschutes, Breakside and Commons. Boilermaker House devotes a night of Cocktails on Tap to Jacob's book with a masterclass shaking up six of his creations. And he'll be challenging a trio of budding mixologists from Carwyn Cellars over who makes the best concoctions at the US Beer Cocktail Battle. We wonder who's the favourite?
–
Boilermaker Heaven
The boilermaker – a pairing of whisk(e)y and beer either mixed together, sipped interchangeably or with the later as chaser – enjoys a septet of happenings this Good Beer Week. Buck Mulligan's goes the Irish American route with tastings hosted by Teeling Whiskey and Brooklyn Brewery ambassador's at Buck's Boilermakers. Beermash also invites Teeling to their Maltmash party offering four boilermakers with Bodriggy Brewing beers and Rockwell & Sons' American food. At Beasts & Boilermakers, Bluebonnet Barbecue showcases 3 boilermakers made from limited edition Barrow Boys beer and unusual whiskies plus a bbq feast and an aperitif beer cocktail as a bonus. The Kilburn gets even more serious, offering a masterclass titled Brewed Distilled & Poured and boilermaker specials all GB week long. Meanwhile, 1806 classes up the place hosting a guided tasting through The Glorious World of Beer with fine canapes to match. Then see how whiskey impacts beer more deeply through barrel-aging at Slowbeer & Boatrocker – Starward Bound. Finally, Belgian Beers vs Scotch Whiskeys does pretty much what it says on the label; with pairings explained by the experts from Amber Craft Beer and The Kilburn.
–
Beyond the Brew
Beer sure can play nice with others. At several stages during Good Beer Week it will share the spotlight with whiskey (even aside from the aforementioned boilermakers), sake and tequila! Hop vs Agave sees mezcal and tequila pitted against New Zealand beers at Little Hop. There will be Mexican bites too. You'll find rare sake accompanying the Japanese craft beer and dumpling banquet at Zhou Zhou's Hitachino & Dumpling Masterclass (we are already experts at dumpling eating at DrinkMelb HQ). And Valley Cellar Door returns to the beer fest with their sell-out event hosting an afternoon and an evening of All Things More Awesomer. Those "things" are beer (natch), whiskey, meat and cheese.
–
Fancy/Frothy
The following places are where you go if you want to try something a little bit spesh. Or, if you want to convince your dubious friends to try more beer (take us!) Eau de Vie are renowned for their cocktail matching dinners in a private room atop a purpose built ice-table. During GBW they'll give five courses a beer twist for the Stockade Brew Co x Eau de Vie Degustation. Expect nothing less than deliciousness. Scones at the Savoy this next one ain't. An early Mother's Day Hopped High Tea by Mountain Goat and The Metropolitan presents beer cocktails and yet more beer to match your afternoon tea morsels. There's trivia and gifts and try not to act surprised if you find hops in your tea!
—
Good Beer Week runs May 12 – 21, 2017.