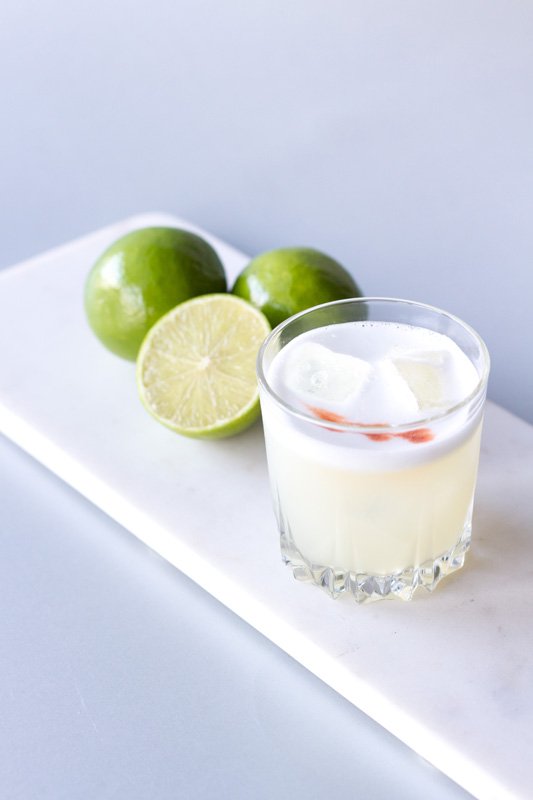 Our Peruvian friends celebrate National Pisco Sour Day annually on the first Saturday of every month. And with the BOM forecasting mid-30s weather tomorrow, we should get in on the bounty of refreshment that this classic tipple offers up as well. The cocktail possesses that holy combination of zingy citrus, a touch of sweetness, creamy froth and bitter anointment that all simple sours do. Our local Pisco expert – Josie from The Pisco People – kindly shares the lowdown on her easy-as-punch version (which makes a big batch for a Pisco party at home) below.
—
Pisco Sour
1 cup Pisco (The Pisco People prefer Cuatro G's or Viñas De Oro Quebranta)
1/3 cup fresh lime juice
1/3 cup sugar syrup
1 tablespoon of egg white (about half of an egg white)
A handful of ice
Bitters (Angostura or Amargo Chuncho)
Add Pisco, lime juice, sugar syrup, egg white and ice to your blender and blend for one minute until thick and frothy. Pour into tumblers and top each with 1-3 drops of bitters, carefully ensuring the bitters sit on top of the froth. Makes 4 (and can easily be doubled to make 8).
—
If you're feeling lazier you can always grab a fine Pisco Sour in Melbourne at:
Harley House – four different flavours to try.
71 Collins Street, Melbourne
Pastuso – classic sours; order a side of addictive dry roasted corn Cancha.
19 AC/DC Lane, Melbourne
Lady Carolina – they have a whole Pisco bar
175-177 Lygon Street, Brunswick East
Robert Burns Hotel  – extra boozy!
376 Smith Street, Collingwood
Tenpin –  this one's got Jalapeno. We so in.
67 Beach Street, Port Melbourne
San Telmo – just add cerviche
14 Meyers Place, Melbourne