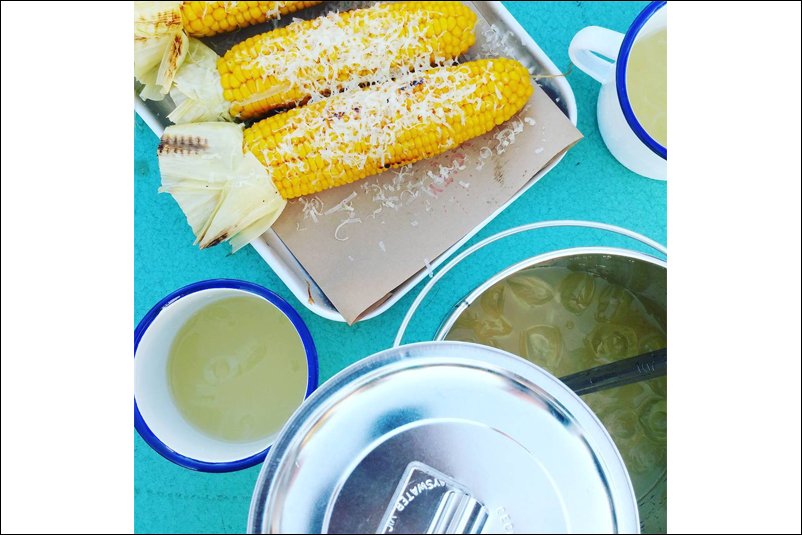 Any excuse for a Summertime outing; here's a bunch of new Melbourne bars and other quaff-able happenings to scout out.
—
1. Adore the food at Town Mouse? You're sure to love the vino at new inner city wine bar Embla (it's by the same team). Melbourne
2. You'll find rosé, jamon and the Everleigh's bottled cocktails at another new "winehouse" South Press. South Yarra
3. Yukie's Snack Bar has moved in with Mr Miyagi (she's his youthful sweetheart don't you know). Expect the pop-culture, pan-Asian inspired cocktails you've come to love every Fri-yay. Windsor
4. We'll make it through the apocalypse in a-ok fashion thanks to the shared billy cocktails (full of Blue Duck vodka and Black Robin gin) at the pop-up The Richmond Yard trailer park and bar. Cremorne
5. Four Pillars and Rockpool's mixologists have created a 'Modern Australian' gin with Szechuan, quandong, macadamia nuts, fresh grapefruit peel, tangelos and Rosie Glow apples. You can find it at the distillery, Rockpool Melbourne, Rosetta and Spice Temple.
6. Your favourite Italians have returned for Summer in Melbourne. Aperol Spritz sessions are popping-up on Sunday and Friday afternoons at Brunetti, Woody P, St Ali and D.O.C. Mornington with affordable Aperol and classic hospitality.
7. Veuve Clicquot's Airstream bar has popped up on the riverside outside Fatto for Summer. Serving the French Champagne house's new "Rich" (pronounced "reesh") sparkling which is designed to be served over ice – it's amazing with a capsicum garnish btw. Look for the vintage Airstream caravan in that trademark orange hue. Melbourne
—
Have I missed any? Opening a new Melbourne bar or unveiling a new Australian drink soon? Drop me a line at sarah@drinkmelbourne.com.au