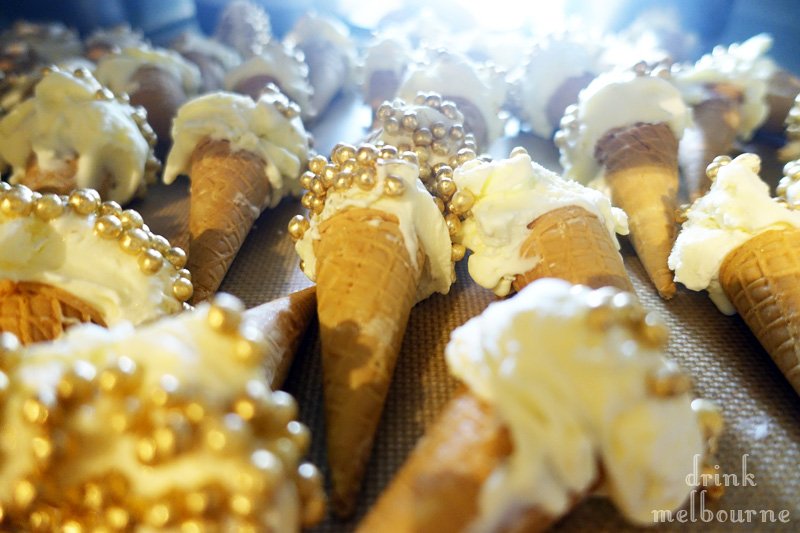 See these pretty little gilded cones of gelato up there? They're even better than you think. The dainty desserts are all grown up; having been infused with The Sticky Italian dessert wine.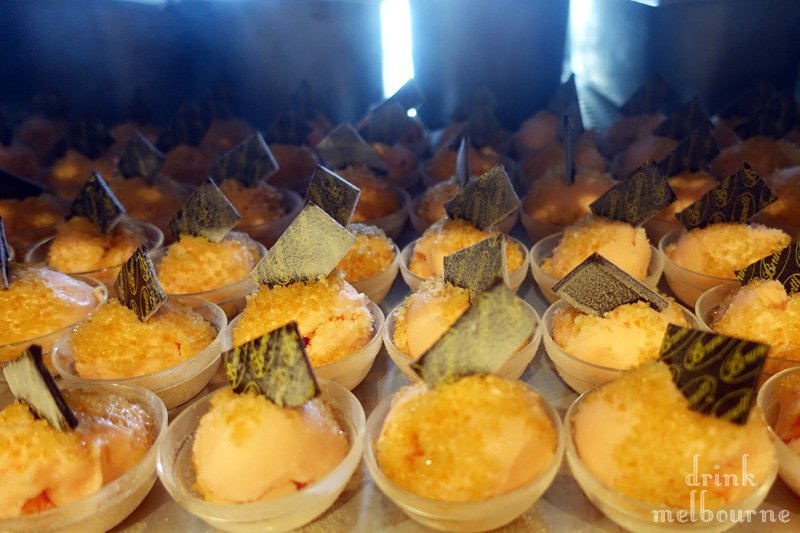 They are part of a trio of bespoke flavours – alongside Aperol + Campari spritz and Two Italian Boys' newly released Prosecco from Treviso – gelati created exclusively for the Sogni D'Oro Aperitivo Danzante which roughly translates to "Sweet Dreams Appetiser Dance". Teaming up with the aforementioned Two Italian Boys wine label, iconic Lygon Street bakery Brunetti is welcoming guests to do as the Romans do, ie. drink, dance and dine, in rollicking family style during a series of special events.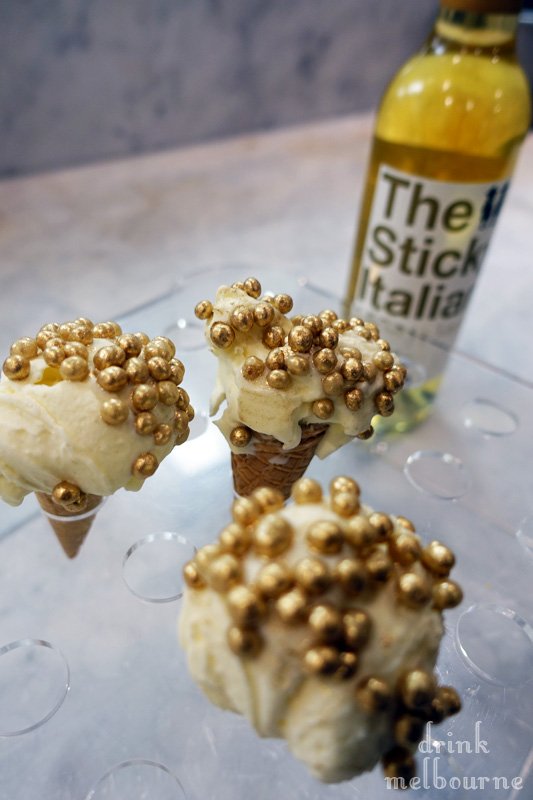 Act II of their Aperitivo Danzante is happening on December 4th where you can find a rotating menu of gelato flavours, fresh-as-you-can-get-still-warm-so-good mozzarella, Executive chef Michele Circhirillo's pizza and pasta, cocktails and a plethora of vino. Get in touch with Brunetti for more details or to book tickets. After all it seems the Italian way of drinking is experiencing a resurgence in Melbourne at the moment with Heartattack & Vine launching a very on-trend bar just down the road and 400 Gradi opening their more booze-centric cicchetti recently – so it seems Brunetti are running with a good thing.