Meet the one and only Ms. Peggy Lee. She's a Southern belle with a hint of whisky on her breath and a lazy drawl on her lips: a bespoke drink created for Bar Schweppes by Collingwood bar Le Bon Ton. Bar Schweppes, the forthcoming marquee in the Birdcage at Flemington racecourse, will again be presented by Broadsheet. They've have promised a menu of tipples inspired by the Deep South of America designed by the likes of Seamstress, Black Pearl and the aforementioned Le Bon Ton.
—
Peggy Lee
30ml scotch whisky (I'd be tempted to use bourbon though, in keeping with the Americana theme)
20ml apple juice
5ml green apple liqueur
5ml ginger shrub
3 dashes Angostura Bitters
ice
Schweppes dry ginger ale
cherry, to garnish
squeezed lemon wedge, to garnish
Build whisky, apple juice, apple liqueur, ginger shrub (you can google a diy recipe, buy it, or you can experiment with substituting a little bit of ginger juice/liqueur and a drop or two of apple cider vinegar) and bitters over ice in a highball glass. Top with ginger ale. Garnish with a skewered cherry and lemon wedge.
—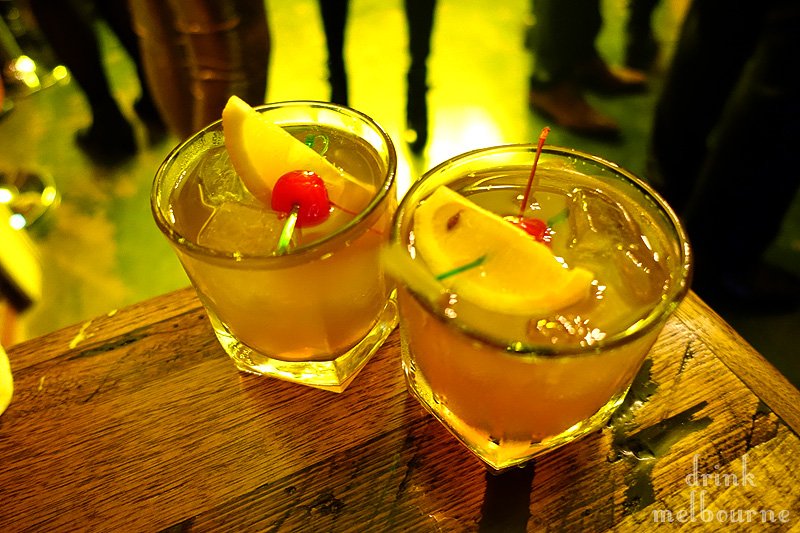 Visit Le Bon Ton at 51 Gipps Street, Collingwood