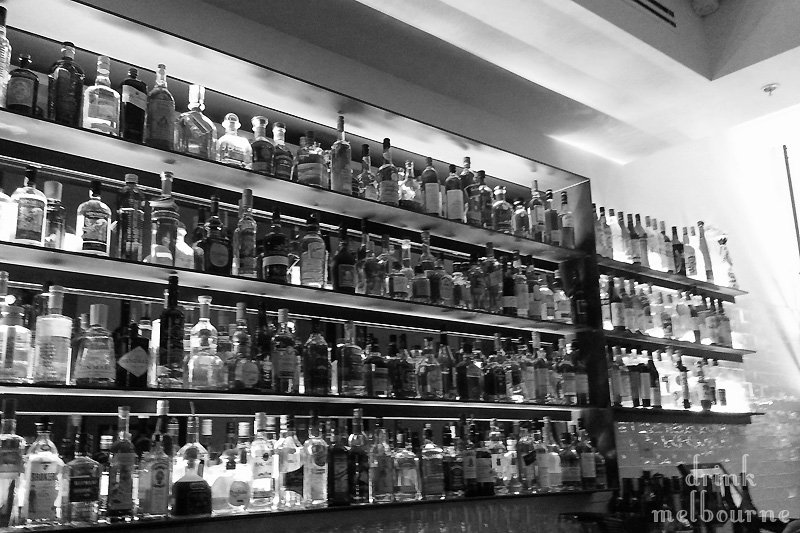 The Doctor is in. And he just might have the cure for what ails you.
The Collins Quarter complex has been opened up into Collins Street for the first time in years with the addition of aperitif and digestif bar Doc Martin's. It feels rather grand to sit outside on a spring evening, admiring the Melbourne trams and lavish boutiques at the Paris End, while sipping the Doc's prescription of familiar and not-so-familiar tonics: mistelle, bitters, pastis, amaro, marc (pomace brandy) and vermouth. Never fear, the drinks list offers something of a history lesson among its pages.
Once upon a time this heritage listed space was a series of terrace houses that acted as the home and consulting offices of one Doctor Robert Martin (an 1800's GP who did a few abortions on the side apparently). After several incarnations the space became Dr Martin's Tavern in the 80's, in ode to the original, before making way for Collins Quarter. In keeping with this clinical theme, Juicy Design have fitted the space out like an old-school apothecary, retaining or restoring important elements like the classic tile work and vintage signs. The menu also leans towards the medicinal. The focus on aperitifs is apt as the first one – Dubonnet – was invented just before the time of our good doctor by a French chemist of the same name as a way to make malaria-battling quinine palatable.
Make an appointment with Doc Martin's at 86 Collins Street, Melbourne.