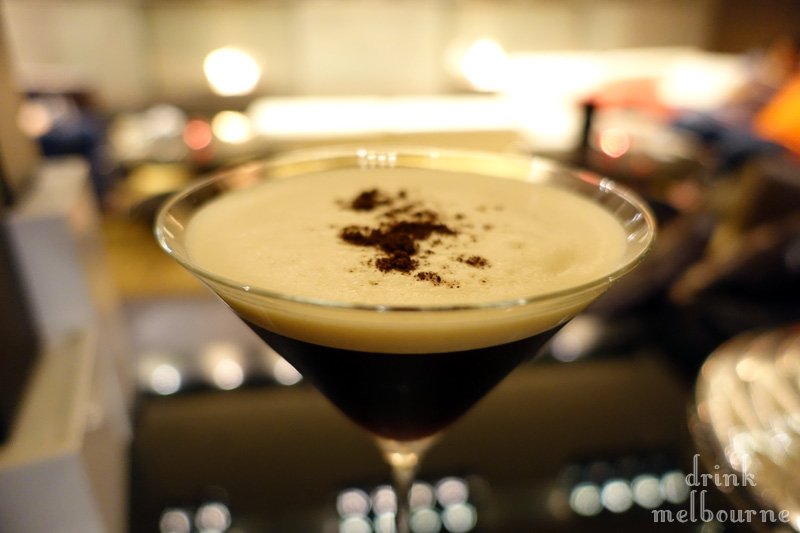 International Coffee Day this week calls for something a little more luxe than a standard espresso martini. Enter Yannis and Chris at Market Lane Bar who have created a coffee "martini" with twice the buzz of Dick Bradsell's "wake me up and fuck me up" original courtesy the essential dose of caffeine plus the addition of fresh honey (conveniently sourced from their very own rooftop bees atop the Intercontinental Melbourne hotel).
Espresso Honey Martini
20ml of your favourite not-too-expensive whiskey (Market Lane uses Jack Daniel's. Try a honey whiskey for supercharged sweetness)
20ml Kahlua
20ml cooled honey syrup
40ml chilled espresso
Fill a shaker with lots of ice. Pour in ingredients. Shake mixture vigorously. Strain into a glass. Garnish with a sprinkling of coffee powder.
—
Market Lane bartenders' tips on how to make a perfect espresso martini…
– Chill your martini glasses first.
– Shake it hard. You want to form a crema like on top of a real coffee.
– If making this version, don't add honey as is, as it won't stir in properly while cold. Make a honey syrup (as opposed to a sugar syrup) by stirring two parts honey into one part hot water.
– Make espresso to chill in batches so you can make more than one cocktail at a time.
– Every cocktail needs a garnish. Whole beans or ground coffee is up to personal preference.
Get your fix at Market Lane Bar at InterContinental Melbourne The Rialto, 495 Collins Street, Melbourne.
Is there a twist you always love to make to your own espresso martini recipe?