Upcoming craft spirits and cocktail events in Melbourne and across Victoria that are worth your time.
–
The Espresso Martini Party
Saturday 18th June
Booze meet beans. It might be coming up to World Martini Day but Mr Black Spirits and Industry Beans plan to take over the night instead. Their Espresso Martini Party will serve up endless caffeinated cocktails, coffee-inspired canapes (hello, mini coffee wagyu burgers), martini-making and surprises. And the chance to win a year's supply of Espresso Martinis! Tickets/More details.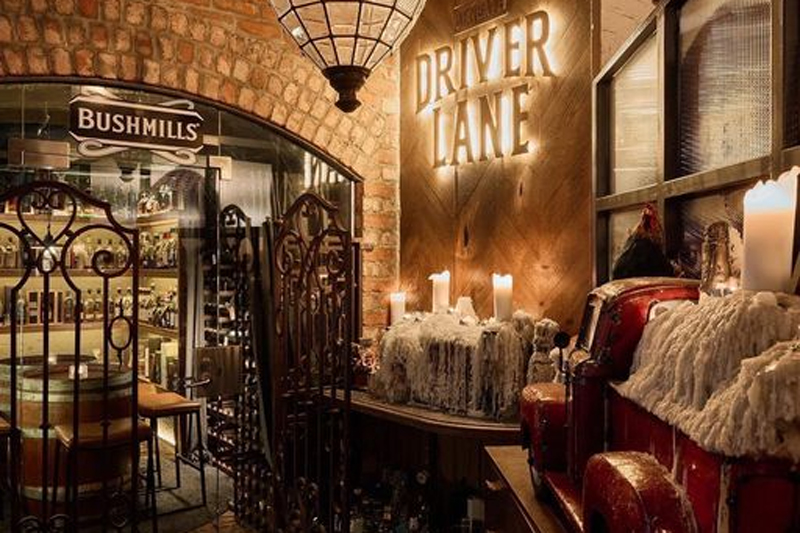 Demystifying the Martini
Wednesday 29th June
Gin or Vodka? Wet or Dry? Olive or Twist? Shaken or Stirred? If World Martini Day whetted your appetite for more, Beneath Driver Lane will soon take you on a guided exploration of all things martini. At this session, you'll learn about different types from a gin expert, find your perfect style and unlock martini discounts to keep your classic cocktail journey going all month long. Tickets/More details.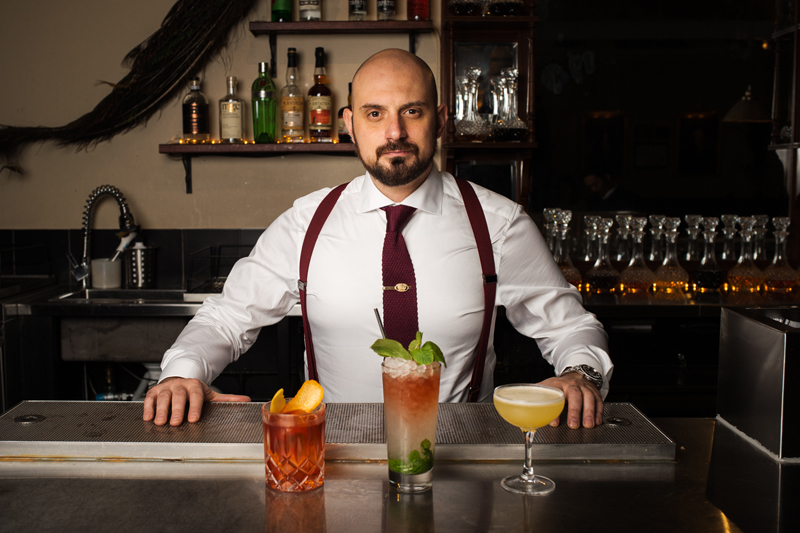 The Classic Cocktail Book Club
Wednesday 29th June
It is believed that the first – English – book to publish cocktail recipes was 'Bar-tender's Guide' a.k.a. 'The Bon Vivant's Companion' a.k.a 'How to Mix Drinks' by Jerry Thomas in 1862. At The Everleigh Elk Room's boozy book club you'll take a deep dive into this tome with the bar's founders Michael and Zara Madrusan (along with four cocktails to help the discussion flow!) It's all part of the Everleigh's 10th anniversary celebrations. Tickets/More details.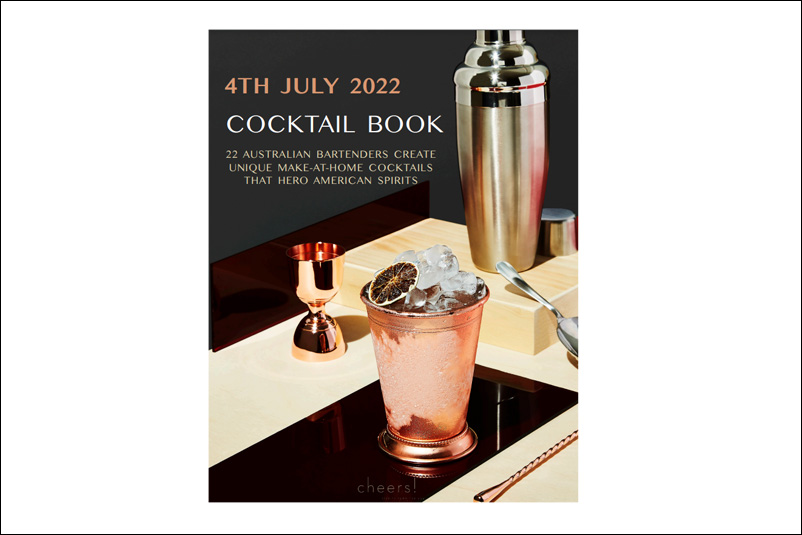 Fourth of July Cocktails
Friday 27th June – Monday 4th July
In the lead-up to Independence Day in the U.S., Australian bars are saying "cheers!" to American spirits. In Melbourne, you'll find exclusive, limited-release cocktails featuring bourbon and rye whiskey in a handful of bars. At The 18th Amendment, Ana Mitchell has created a sweet Old Fashioned twist with the 'Noble Forester'. Francesca Camili of Beneath Driver Lane is making her 'Sweet Valentine' take on Manhattans. Bar Margaux's Nat Yao is mixing up a rich and punchy cocktail called 'The Maverick'. And Aiden Rodriquez is serving his 'Crimson Carpet' – inspired by Hollywood movies – at Eau De Vie. You can also score a free 4th July cocktail book here so you can try these at home.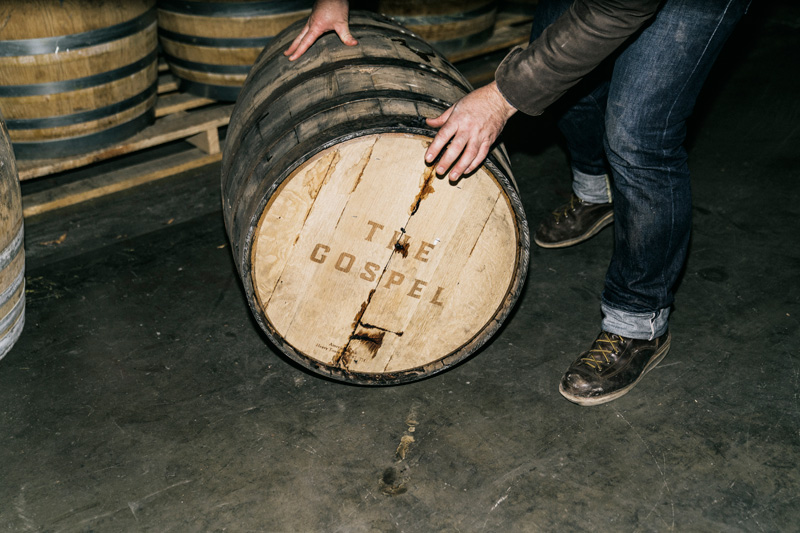 The Gospel Distillery Tour
Saturday July 2nd
As part of their Rye July celebrations this year, The Gospel will begin hosting tours of their distillery – the only one dedicated to making rye whiskey in Australia and the first time they've opened for public tours. Visit them for a one-hour interactive experience showcasing the lifecycle of their distilling process, see their unique bespoke column still, sip solera rye and drys and – most importantly – taste your way through their portfolio. Tickets/More details.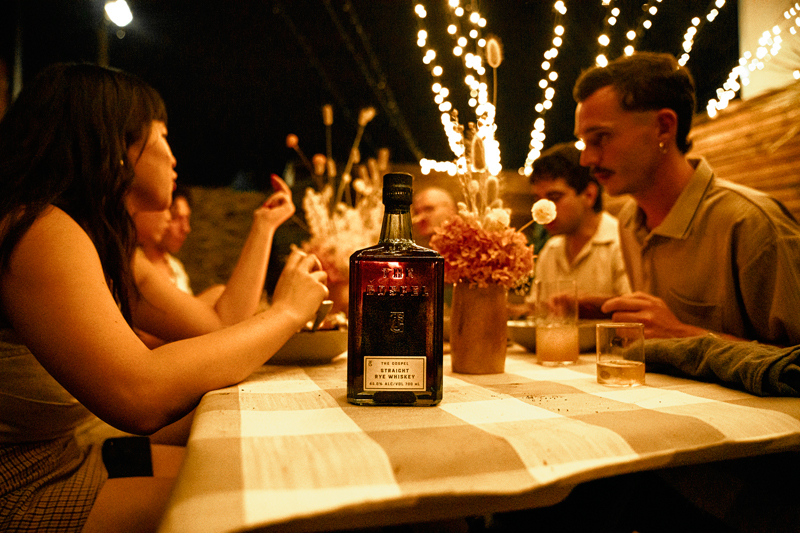 The Gospel Whiskey x Things Palace at Sleepy's
Sunday July 24th
Ditch the wine, pick up the whiskey. The Gospel are teaming up with pop-up dinner experience Things Palace for a 5-course whisky-paired dinner as part of their Rye July celebrations. Hosted at Carlton North cafe and wine bar Sleepy's, the event will see chef Lorcán Kan cook up a feast from Malaysia and beyond to demonstrate the versatility of whiskey as an accompaniment to food. Tickets/More details.
Junipalooza Melbourne
Friday 21st – Sunday 23rd October
It's been too long between G&Ts at this immersive meet-the-gin-maker festival. Choose your tastings from more than 100 seriously good gins made by friendly folk from all across Australia and beyond. You'll be sure to take home a few new favourite bottles (and tonics too) purchased direct from the distillers themselves at this semi-outdoor celebration. Tickets/More details.
For the latest updates on upcoming cocktail and craft spirits events happening in Melbourne, check DrinkMelbourne's Facebook Events Page here and What's On Instagram Highlight here. And don't forget to mark the below dates in your diary…
June
18th – The Espresso Martini Party / 19th – Martini Day / 27th (to 4th July) – Fourth of July Cocktails / 29th – Demystifying the Martini – 29th – Classic Cocktail Book Club / 30th – Mai Tai Day
July
All month – Rye July / 2nd – Gospel Distillery Tour / 9th – World Rum Day / 10th – Pina Colada Day / 11th – Mojito Day / 19th – Daiquiri Day / 24th – Tequila Day / 24th – Pisco Day / 24th The Gospel Whiskey x Things Palace at Sleepy's
Looking ahead
21-23 October Junipalooza