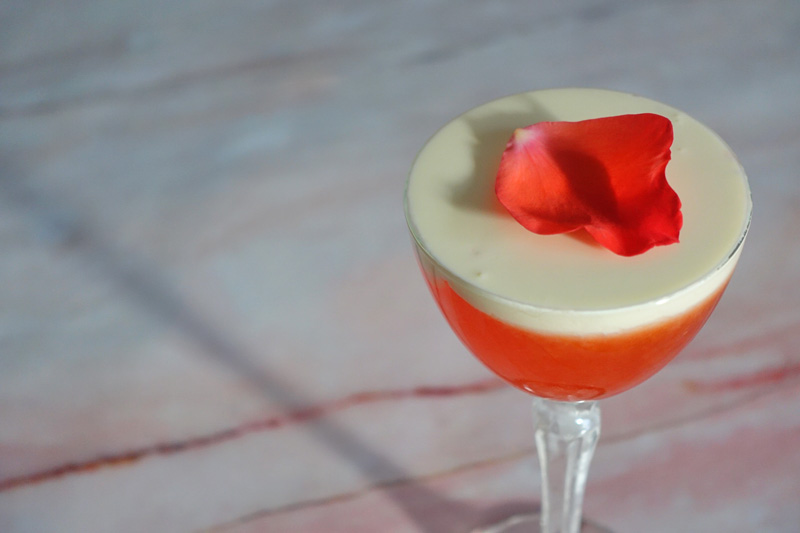 This original cocktail, inspired a little bit by the Peach Blow Fizz (without the fizz), is bursting with romantic ingredients: honey, pink wine, roses, strawberries and cream. It's an after-dinner drink for your Valentine that's not too sweet. Pick up a box of chocolates to go with and dessert is all set!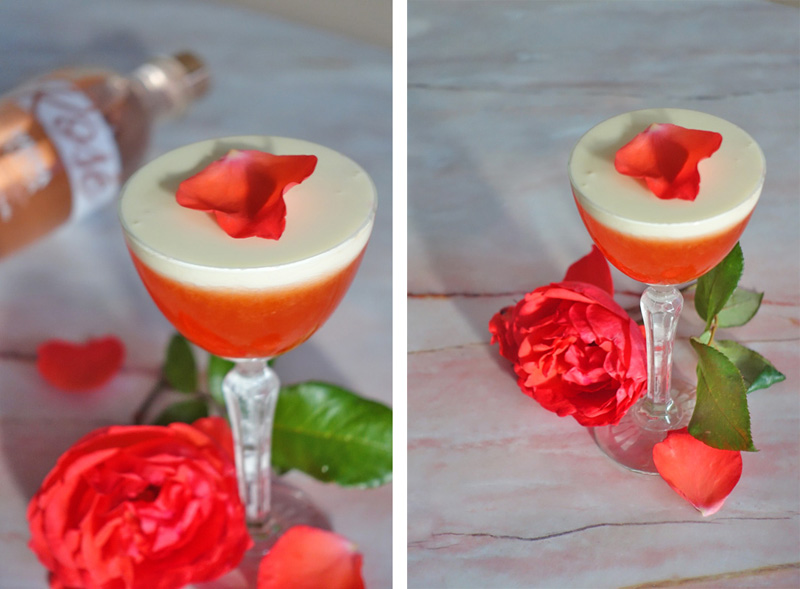 – Honeyed Wine & Roses Cocktail –
4 ripe strawberries
20ml lemon juice
1 teaspoon caster sugar
60ml Svedka rosé vodka liqueur, infused with rose petals
30ml My Brother Australian native honey spiced liqueur
20ml cream
ice
rose petals, to garnish
Stir 10ml of your infused rosé vodka liqueur into the cream; set aside. Muddle strawberries, sugar and lemon in the bottom of a shaker. Add remaining rosé vodka liqueur, honey liqueur and a handful of ice. Shake until chilled. Double strain into a Nick and Nora glass. Float rose-spiked cream on top. Garnish with a rose petal.
Note: To make the rose petal-infused rosé vodka liqueur, simply add fresh petals from one large organic, fragrant rose to one cup of Svedka liqueur in a clean jar. Close the lid and leave for 3-5 days. Strain. Mix any leftovers into pink lemonade.