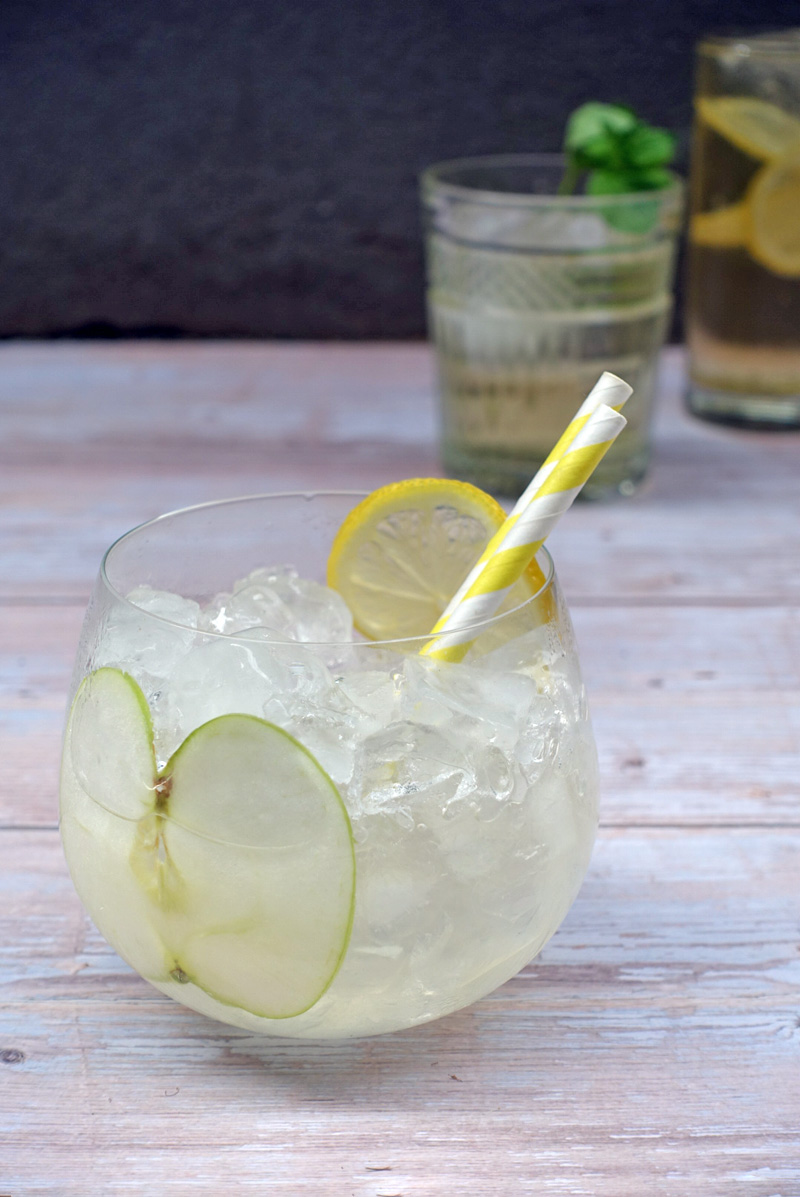 Dark sunglasses.
Lashings of SPF cream.
A glass of crisp cider served over a mountain of ice.
Relaxed company.
These are the essentials I crave when the mercury surpasses 30 degrees.
Inspired by long summer days, The Sunnysider is a new cocktail recipe which elevates classic apple cider. Naturally, I always suggest picking a local cider – here I've used Pressman's which is made from 100% Australian fruit plucked from Goulburn Valley orchards.
As for your gin selection, look for something that favours fresh herbal botanicals (as opposed to spicy, woody or citrusy notes); all the better to pair with that hero apple. This time, I've incorporated Threefold's 'Aromatic' gin which includes rosemary. Patient Wolf 's 'Summer Thyme' or a juniper-centric gin like Never Never's 'Triple Juniper' would be tasty alternatives.
This cocktail is fizzy, refreshing and loaded with crunchy apples and the zing of citrus. It's unfussy and endlessly adaptable. Just the kind of thing you want to drink when the warmth outdoors beckons! Explore more original cocktail recipes here.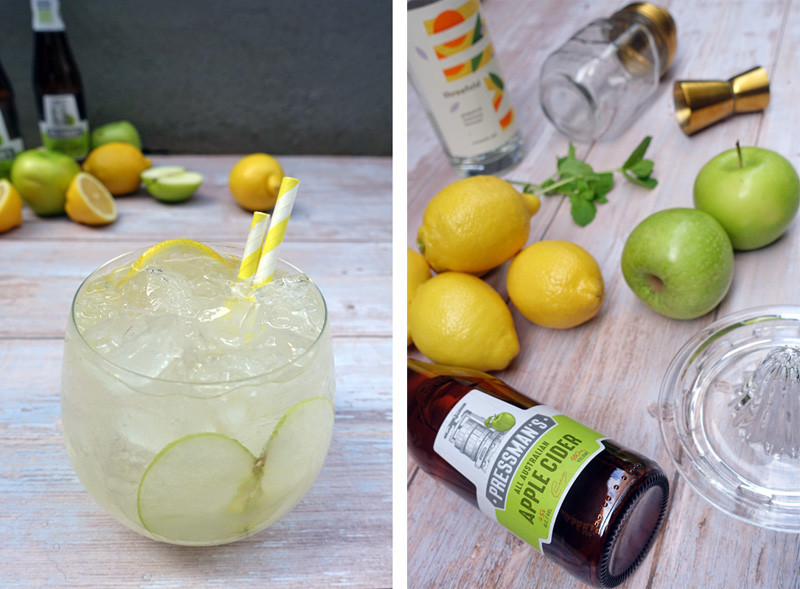 The Sunnysider
– Ingredients –
25ml freshly squeezed lemon juice
5-15ml sugar syrup
A few drops of whatever anise or herbal liquor you have on hand (such as absinthe or sambuca), optional but highly recommended
45ml dry gin
Fresh ice, cubes and crushed
40ml Pressman's Apple Cider
Apple slices, lemon slices and/or summer herbs, to garnish
– Method –
Add lemon juice, sugar syrup to taste, liquor and gin to a shaker with a big handful of ice cubes. Shake until frosty. Strain into a chilled tumbler, copa or highball glass. Add a scoop of crushed ice. Top up with cider. Garnish as desired and don't forget to pop in a (sustainable or reusable) straw.