Here are the shiniest new places for your tastebuds to explore this month…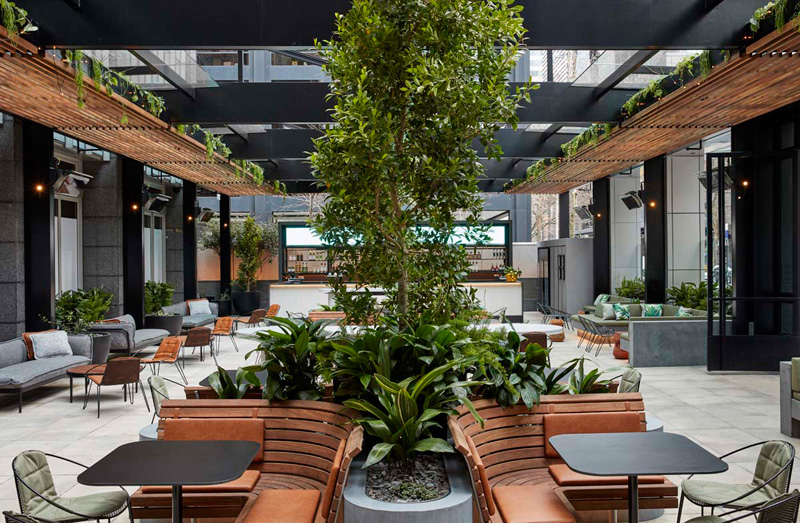 This bar is a breezy, leafy little glitch in the high rise Matrix that is the western end of town. Original cocktails at the open-air venue champion local liquors from labels including Marionette, Tiny Bear, Four Pillars, Untold Run and Maidenii and bar snacks are based on regional Victorian produce. They do arancini flights matched with beer here! And bottomless trapizzino (upscale pizza pockets) and cocktails on the weekend. Keep an eye out for the Shiraz ice-cream sandwich too. Real plant-life from ground level to sky line makes for a refreshing after work drinks destination, when it comes times for suits to be shucked. No wonder Bourke Street Green is styling itself as "an oasis".
501 Bourke Street, Melbourne
It's back and – literally – bigger than ever. Arbory Afloat is now fully open for the spring/summer season. And this time it's a full-on double-decker situation complete with Miami influenced styling and a real pool. There are six cocktails on tap to try; the undisputed crowd favourite being Miami Pink Gin Spritz. That's made with an exclusive Four Pillars collaboration pink gin featuring botanicals like strawberry gum, lavender and pineapple sage. A bounty of seafood, salads and South American flavours will help sop up your daytime spritz. Get in early to score a sunbed or perhaps a sheltered booth with a working fan to keep your group cool as you play "how many flamingos can I spy?" This place will be unbeatable whenever temperatures rise…if you can squeeze in, that is. Image: Simon Shiff
2 Flinders Walk, Melbourne
Part of the Reymond family's latest restaurant venture Frederic, Fred's is an all day, Euro-centric drinking and dining affair. The French leaning, broadly Mediterranean menu lends itself to Champagne (Laurent Perrier, naturally) over breakfast time brioche and bircher, moving towards mini-Martinis and baby-Boulevadiers (so you can have two) over oysters and fries by nightfall. Image: Sharyn Cairns.
9-11 Cremorne Street, Cremorne
From the same team who brought us southside stalwarts Katuk and Mauve Fox, comes The Blacksmith. Set in a historic ironmonger's, the concept and obviously the name of this bar are inspired by the space's past. The look incorporates heritage colour and brassy accents, as well as antiques and second hand pieces that have been hand-finished and restored with care. Cocktails favour the bold by highlighting dark spirits, shrubs and Chartreuse. The 'Vow of Silence' is set to be a crowd-pleaser – it's a citrusy, spritzy concoction involving Messina's sorbet.
69 Swan Street, Richmond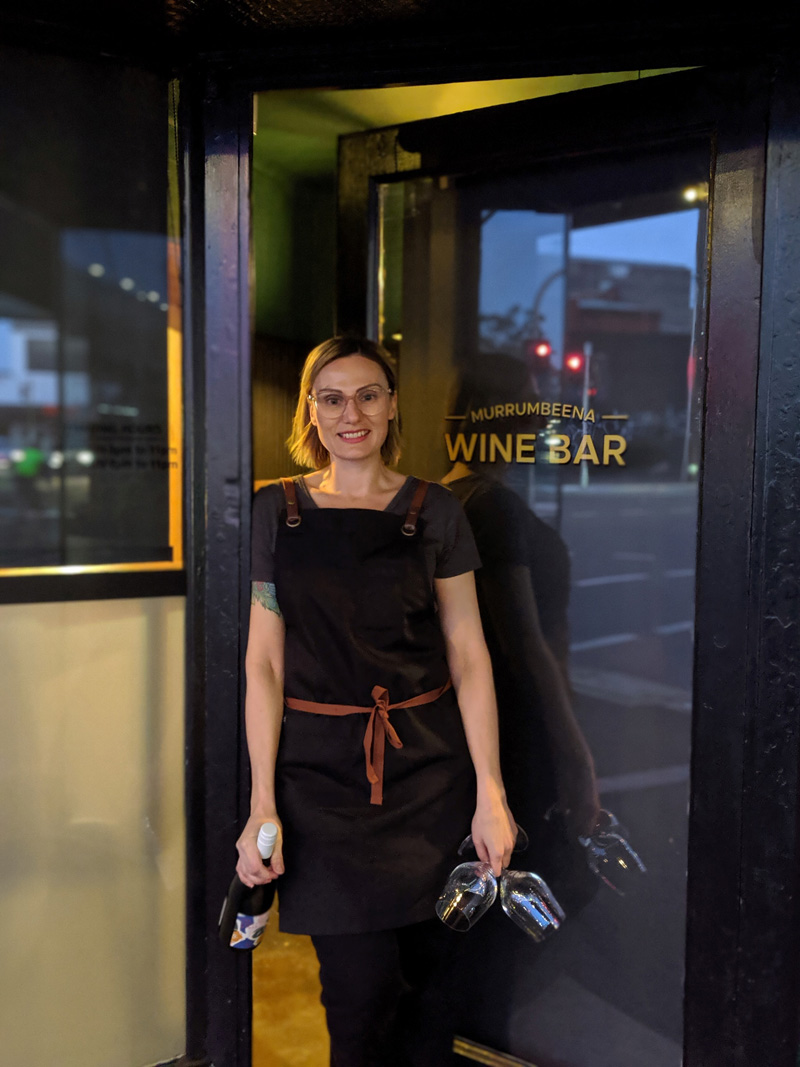 In what must be a welcome addition to the south east suburbs, Murrumbeena is the first wine bar in its little pocket of the world. It's also a dream come to life for owner, Ericka Argiris, who has been mulling over the idea of opening a classic neighbourhood joint which features local makers for decades. Aside from wines, there is a showcased gin of the month and a whisky of the month plus The Everleigh's bottled cocktails to sample. Go visit for a Limoncello Spritz and a spicy bar snacks.
77 Murumbeena Road, Murumbeena
From the aforementioned wine in the south, we now switch to beer in the north! Beer Republic Brewery has opened its very own pub to call home in Republic Tavern. As well as the label's own ales, pilsners and lagers, the tavern offers craft beers from fellow Melbourne breweries. The food side is decidedly meaty, but it was the quartet of grown-up soft serves that caught my eye! Can't decide whether to order the "On the Rocks" with drunken raisins, whisky honey glaze and toasted almonds or the "Beer-amel" with caramel popcorn, salted caramel sauce and beer toffees first.
250 Cooper Street, Epping
The choice to visit this new wine bar is easy…but with more than 120 wines, 50 beers and 60 spirits on offer, your choice of tipple may not be. Their list mainly consists of lighter cocktails – like tonics and aperitif-based drinks – to pair with food as smoothly as wine. Switch up your traditional Aperol for the rather more floral Italicus here with a Bergamot Spritz or two. And ponder the striking, graphic artwork that adorns the walls at Rascal by local artist Minna Leunig.
341 Sydney Road, Brunswick
Not enough things to explore? Check out what's on around Melbourne this week.