Here's your excuse to try somewhere or something new this month…
NEW BARS
This big, beautiful former mechanic's warehouse space has been transformed into an active brewery and expansive beer bar (there's *plenty* of wine and cocktails too). Here you'll spy items salvaged from the MCG and the Palais in the interiors, as you sip your way through a tasting paddle over empanadas and deep-fried, stuffed jalapeno tacos. How could you resist tasting experimental brews when they're named thing like "Space Milk Sour"? A bottle shop and other surprises are coming soon. Photograph: Ben Capp
245 Johnston St, Abbotsford
Beneath mod-Middle Eastern restaurant Souk, comes their new sister – or brother, perhaps – bar. Handsome is dressed in emerald green and gently gleams with chandeliers and crystal goblets. You probably won't even notice the bar snack menu is vegan or plant-based, it's darn tasty. Sausage rolls come served with an entire Rosella sauce bottle and their satiny truffled parfait spiked with Pedro Jiminez is smashing. The latter makes for an elegant contrast to the 'Cereal Killer' cocktail, garnished with Froot Loops!
13 Bligh Place, Melbourne CBD
Mornington Peninsula winery Crittenden Estate is moving their Cellar Door a lot closer to town for one weekend only! This Saturday 7th and Sunday 8th September from 12-5pm sees their pop-up cellar door experience emerging at Project 49. There you'll find winemaker Rollo himself, who will take you on a guided tour through the estate's dozen wines over a selection of charcuterie. And it's all only $20. Bookings recommended via above link.
107 Cambridge Street, Collingwood
For when you're in a mood to get fancy, the splashy, neon-lit Ocean 12 has arrived. The venue boasts 400+ whiskeys from around the world (some Australian exclusives) and 60+ Cuban cigars for everyday celebrations. Plus there are 30 opulently styled karaoke rooms here: sometimes it's just the kind of night in which you need to warble your heart out with private butler service.
Level 3, Crown Entertainment Complex, 8 Whiteman Street, Southbank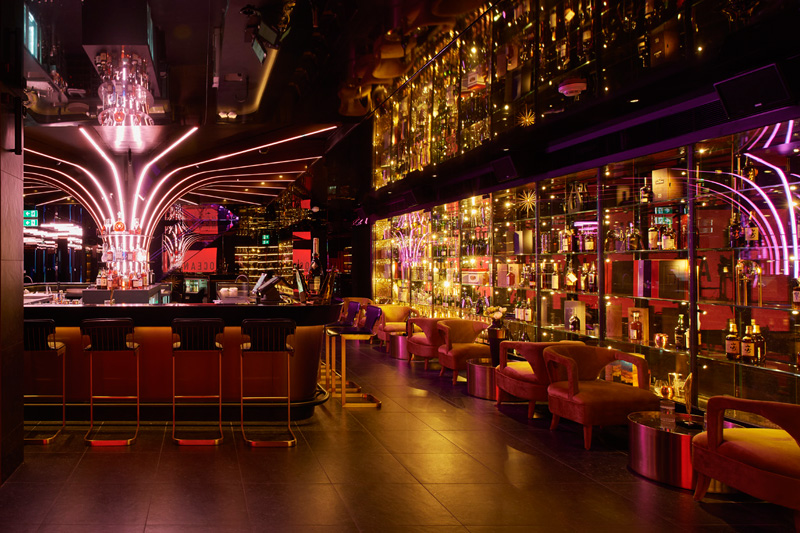 And now to feeling fancy in an entirely different way. Soak is half bar and…half beauty salon; the first of its kind in Melbourne. Yes, you can now get a martini with your manicure, a spray tan with a spritz or a bellini alongside a blow wave. Petit fours and cheese make u the bar menu. This beauty bar is open for appointments and private events amid pastel surrounds, you can't help but leave feeling good both inside and out.
657 Chapel Street, South Yarra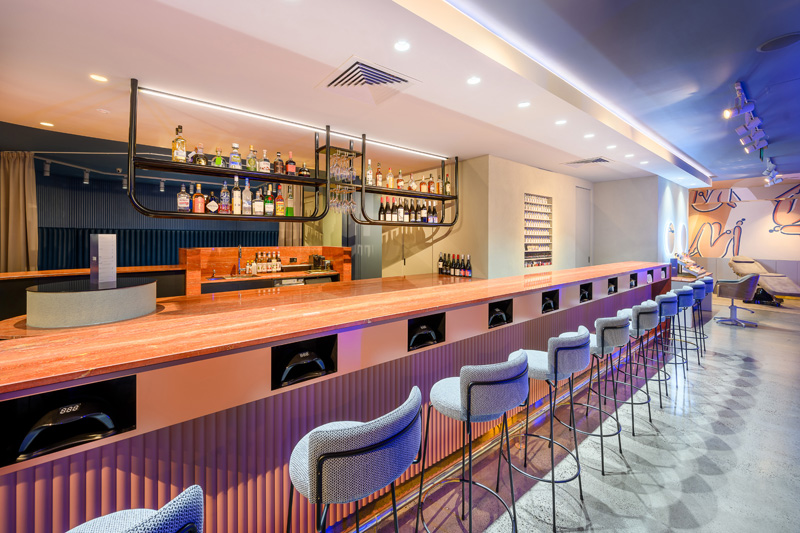 + BAR NEWS + NEW DRINKABLES
– Whiskey fans take note: Westward Whiskey has created something special just for Australians. Their signature Single Malt Whiskey has been matured in Oregon Pinot Noir Casks to become a limited release that will be exclusively available through The Whisky Club. With barrels come from Westward's neighbours Remy Wines in the Willamette Valley, this release will only happen once. Sign up quick to claim yours; the invitation comes out tomorrow 6th September. Image: Carly Diaz.
– Let it snow! Wild Brumby have created a limited edition gin from Threadbo snow and mountain botanicals. It's only available through their distillery door so do drop by if you're doing a Snowy Mountains road trip soon.
– Mamasita is celebrating Mezcal Week from 8-15 September. There'll be a 6 course banquet spiked with agave spirits and matched with mezcals, a mezcal cocktail flight featuring a trio of custom Margaritas among other delicious drinks and also an expert-led mezcal tasting for Mexican Independence Day.
– Yarra Valley brewery Hargreaves Hill has released a trio of new beers. Simply can't resist telling you about them because they're inspired by classic cocktail flavours! There's a Margarita sour gose (this one's made for me), a Sazerac rye IPA and and even a White Russian stout to try out.
– The top 50 Wineslinger Awards list for 2019 has been revealed. The local wine bars or wine-loving venues that made the cut are Arlechin, Bar Liberty, Bellota, Carlton Wine Room, City Wine Shop, Embla France-Soir, Kirk's, Marion, Napier Quarter, Neighbourhood Wine. Go vote for your choice now for a chance to win a tour, private cellar tasting and lunch at Henschke Hill of Grace, a Pinot Noir blending experience and six bottles of wine by Ocean Eight Winery plus a stay at the luxury Mitchelton Hotel, lunch or dinner for two in The Muse Restaurant a day at Tahbilk Winery including guided tour, vertical masterclass tasting, an "art of wine-making" blending experience and lunch at the Tahbilk Restaurant.
As is their tradition, Sake at Hamer Hall and Flinders Lane have created a quartet of Japanese sakura-inspired cocktails to herald the return of spring and the cherry blossom season. But – as fleeting as hanami (flower-watching) season is – they're only available to sip this month! Sake Hamer Hall is also hosting a weekend of picturesque, cherry blossom inspired picnics, complete with free-flowing pink bubbly, which is set to be sublime.
Pioneering times: Narrabri's Blake Snake Distillery has released what is purported to be Australia's first locally grown and made agave spirit (similar to an unaged tequila, mezcal or racilla but we can't legally call it any of those due to provenance and species regulations). They're calling it "ASp" a contraction of "agave" and "spirit" in keeping with their own snakey names. ASp is distilled from Agave Americana, comes in different levels of smokiness and a reposado (lightly aged) version is due out later this year.
Want even more goodness? Try out these events in September.