Presenting your monthly excuse to try somewhere new…
NEW BARS
The team behind – one of Australia's only sake labels – Toji Sake, presents Eazy Peazy. Naturally, the Japanese bar and eatery is influenced by the sake-making process (spot the rice-laden interiors, from the walls to the ceiling). Toji's Junmai Daiginjo and Junmai Ginjo sakes line the back bar of course and sake features heavily alongside whisky, lychee, aloe and yuzu in spritzy cocktails to go with the hibachi-seared snacks here.
108 Swan Street, Richmond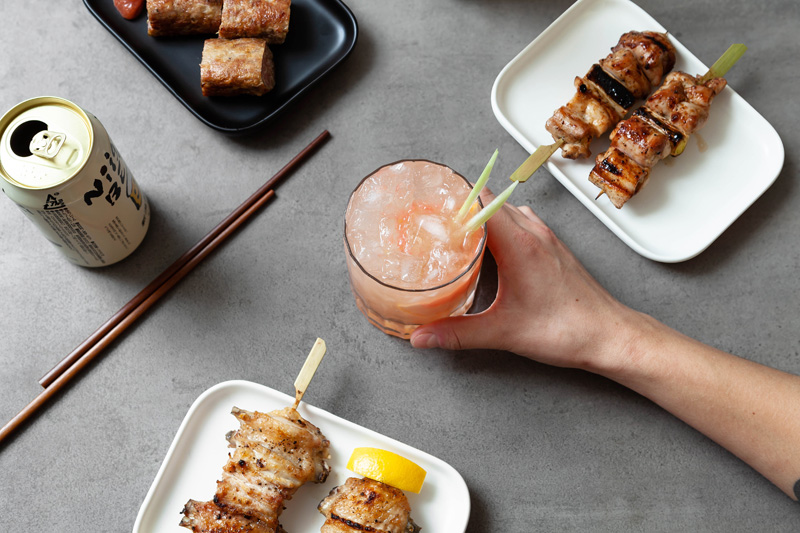 It's an ode to leading hotel bars around the world – like Raffles Hotel Singapore and The Savoy – with a distinctly local twist. They offer table-side martini service featuring a sextet of all-Australian gins and vodka. And they have the largest-barrel ageing program in country; for both classic cocktails and individual spirits. Cocktail-ing is encouraged from breakfast time until late, here. While R Bar's sweet and sour sherbet-led 'Davidson Club' is sure to be the crowd-pleaser, the berry and bourbon soaked 'Br'er Rabbit' is my pick. They'll mix up on trend low and zero-proof options as standard too. Find all-day glamour where The Waiting Room once was.
Lobby, Crown Towers Melbourne, 8 Whiteman Street, Southbank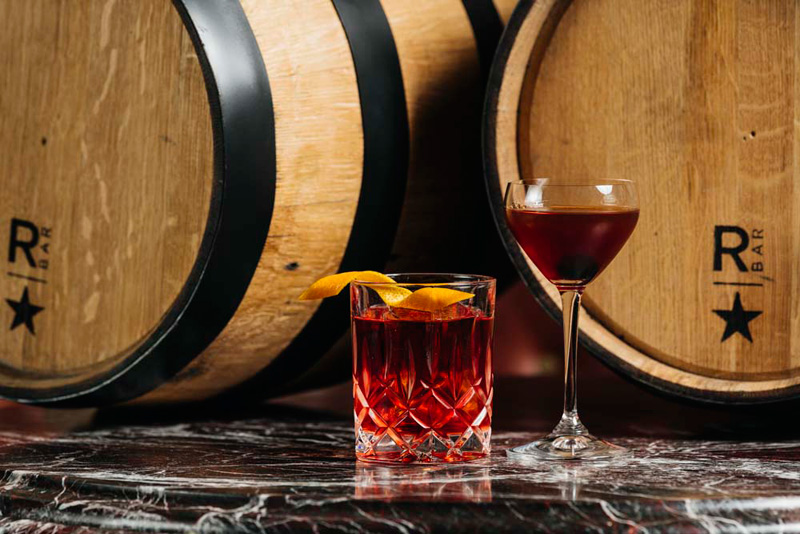 "Tetto" is Italian for "roof" so it's little surprise that this newie is a rooftop bar atop sister venue Bar Carolina. Sip aperitivo amid Euro-influenced designer surrounds of glossy timbers, deep wine hues and so-on-trend terrazzo. Your glass will be filled sophisticated tastes like fig leaf, fennel flower and proper Champagne while your ears are filled with jazz. Photo: Kristoffer Paulsen
Level 1/48 Toorak Road South Yarra
Victoria's only (for now) rum distillery has opened on onsite bar worth travelling for. Their debut rum is still a while away (it needs to be matured in oak for two years before it can graduate to being real "rum" in Australia). But head distiller James is offer up blends from his favouite Barbados and younger version of his own spirit while you wait. Now who can you convince to be designated driver on a roadtrip to the Mornington Peninsula (pay them back with a bottle of Jimmy's tasty 'Oaked' spirit)
6 Brasser Avenue, Dromana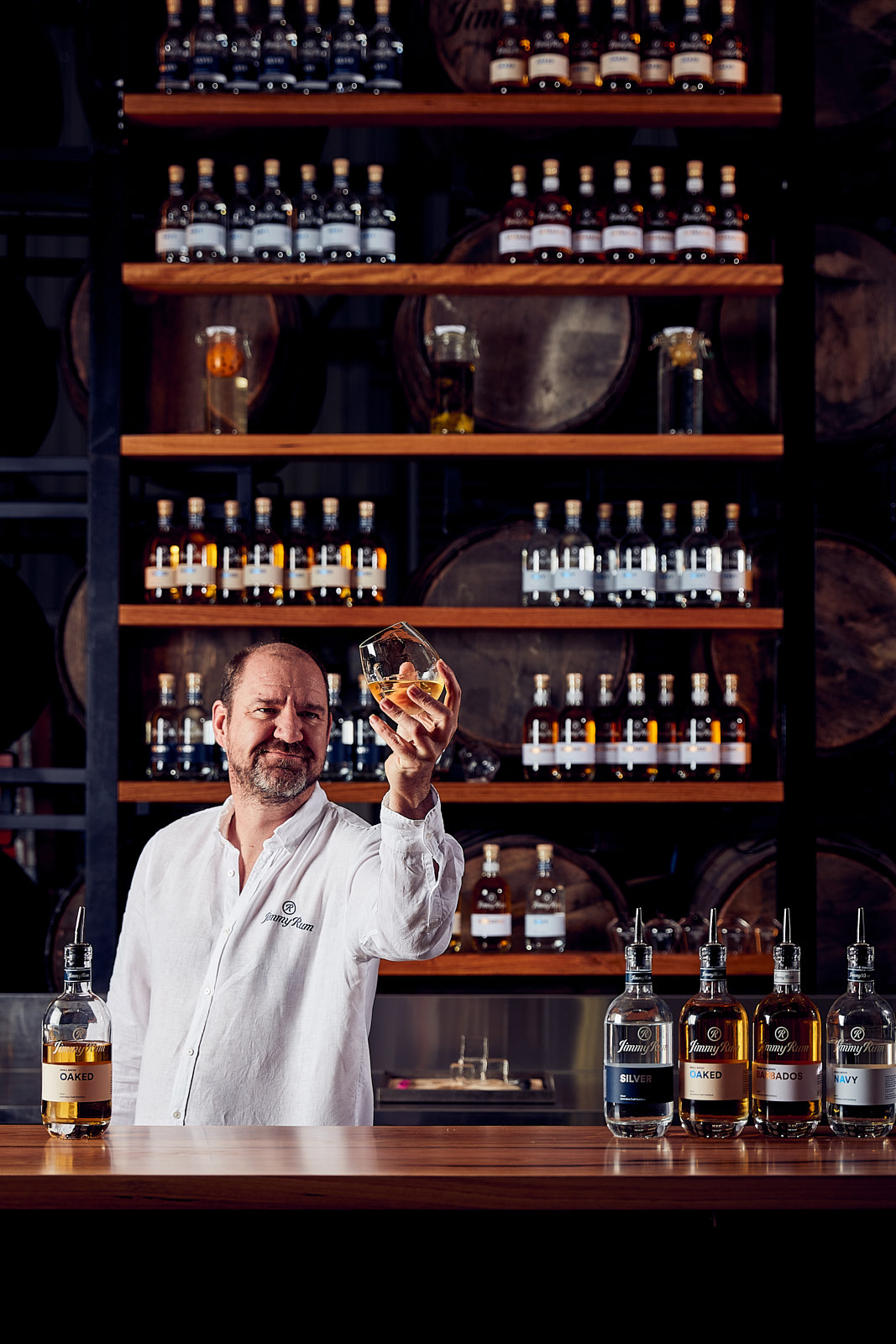 Cinema Nova's celebrating Quentin Tarantino's new flick 'Once Upon a Time in Hollywood with a rather groovy pop-up bar. While you wait for your session to start (or a new batch of popcorn to pop), you can drop into this psychedelic lobby space decorated in ode to the 60's era. Sip retro cocktails like down and dirty martinis as you take in vintage movie posters and kitsch patterned decor.
380 Lygon Street, Carlton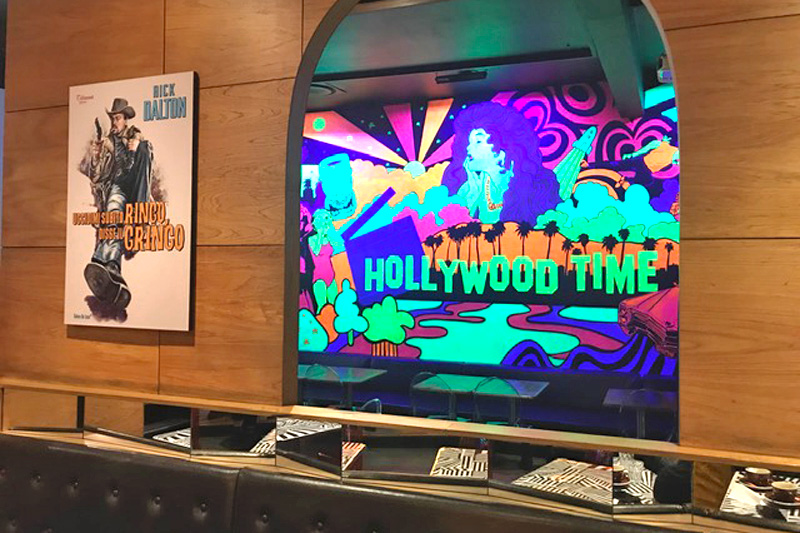 Also try: new Richmond wine bar Attria, designer cocktail bar The Advocate in Balwyn, Australiana rooftop bar The Land of Plenty in St Kilda and Mono XO a new highball plus skewers joint for Fitzroy. Photo: Kristoffer Paulsen.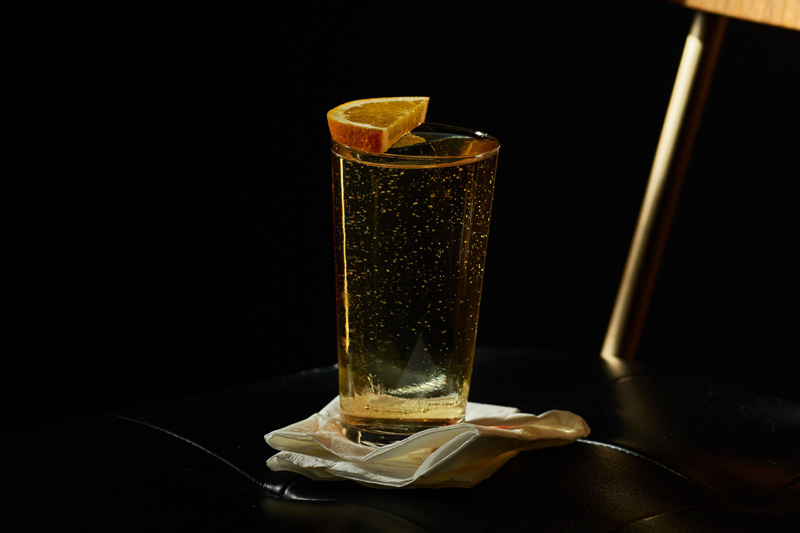 + NEWS + NEW DRINKABLES
– Viking bar Mjølner are crowdfunding their next project: a recipe book that will let loose their style of Norse-influenced cocktails and food. You can help them out (and get the book first) here. They've also just released a signature whisky – a 14 year old scotch – in collaboration with distiller Highland Park. Exclusive to Australia, you can try it at Mjølner Melbourne presented in a replica Viking long-boat.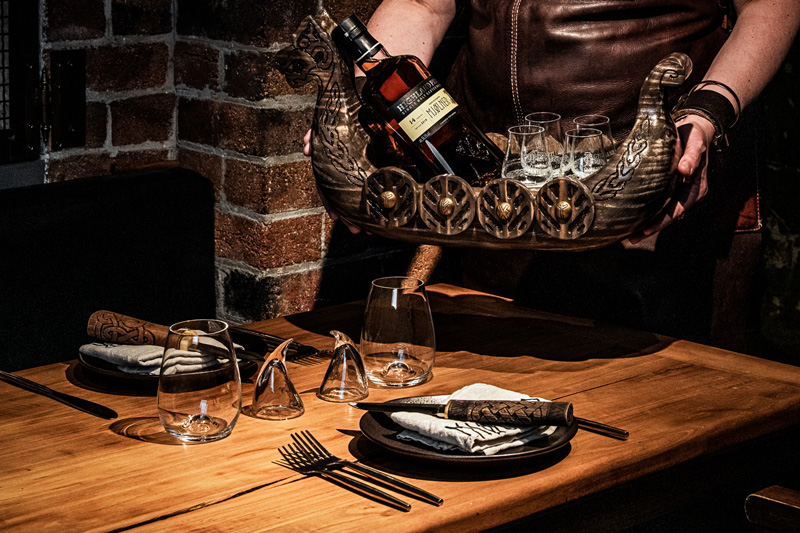 – Speaking of Mjølner Melbourne, the Australia's best bartender (according to Diageo) hails from there! Alex Boon has claimed national victory in the prestigious World Class cocktail competition and now goes on to represent Australia in the global final next month.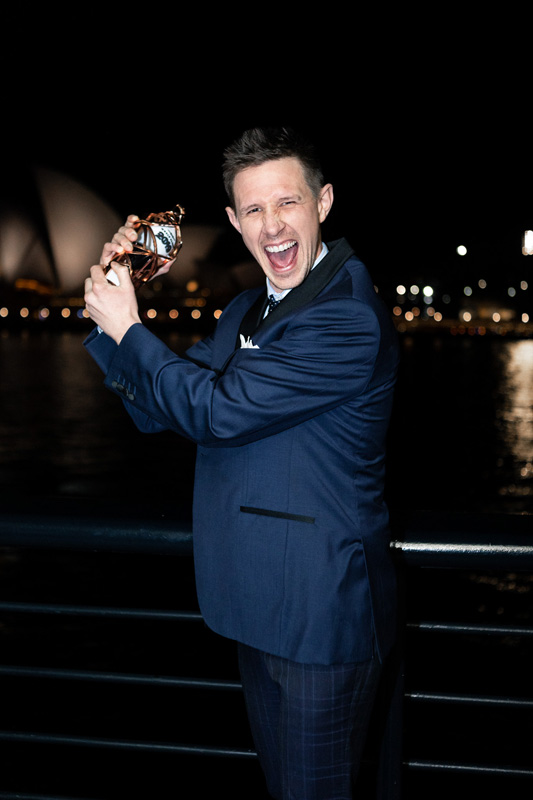 – Cedar Fox Distilling Co. have released the first of their small batch, limited release 'Sinister Fox' series…and it's not a gin. 'Bloody Kenny' is a smoky, spicy, chipotle chilli-infused vodka designed especially for Bloody Marys.
– High country distillery Reed & Co has also started a limited edition series. The first round of their 'Spirit Lab' releases celebrate local producers: a berry farmer, a coffee roaster and a winery. There's 'Wild Blackberry' gin liqueur (with Mark the Farmer), 'Coffee Liqueur' (with Sixpence Coffee) and a 'Gin & Juice' gin (with Billy Buttons Wines).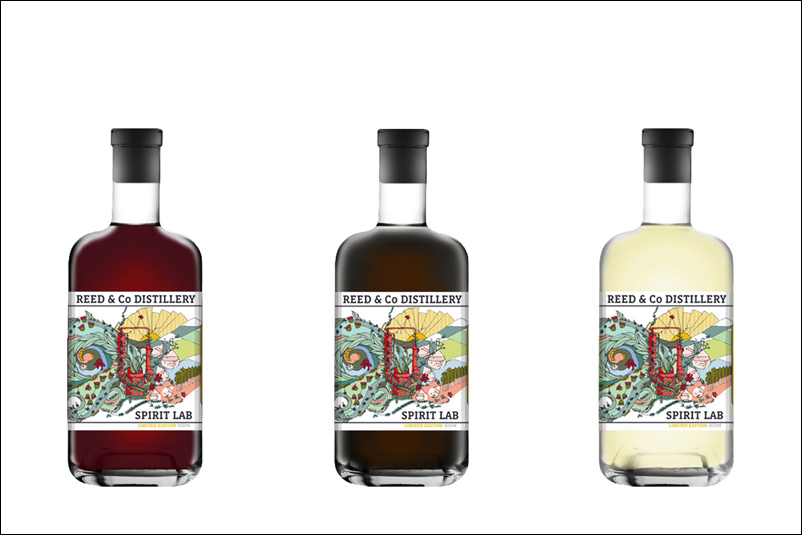 – Curatif are on a mission to make canned cocktails happen. If pre-batched cocktails can be hip in bars, then why not can at home? And they've roped in some big name collaborators to help. Their first cocktails are an Espresso Martini (with crema!) made from Archie Rose's 'Original' vodka plus Seven Seeds' coffee and a Negroni featuring Four Pillars' 'Spiced Negroni' gin (and Campari, of course).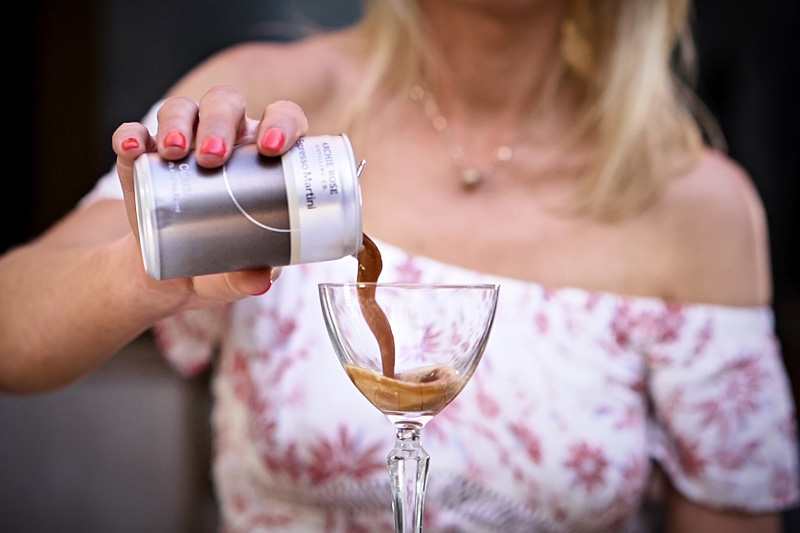 – The signature navy strength gin by Anther Spirits is here. Renamed "Goddess Strength" gin, the concept to celebrate ground-breaking women in science apparently came before the flavour did. The botanicals include sarsparilla and daimana; compounds in the former helped to develop birth control and the latter was considered an aphrodisiac. These inclusions are a nod to suffragette and philanthropist Katharine McCormick and activist Margaret Sanger who funded and advocated for the Pill. Meanwhile the bottle's label pay homage to the first female U.S. astronomer, Maria Mitchell who was the first in her country to discover a comet.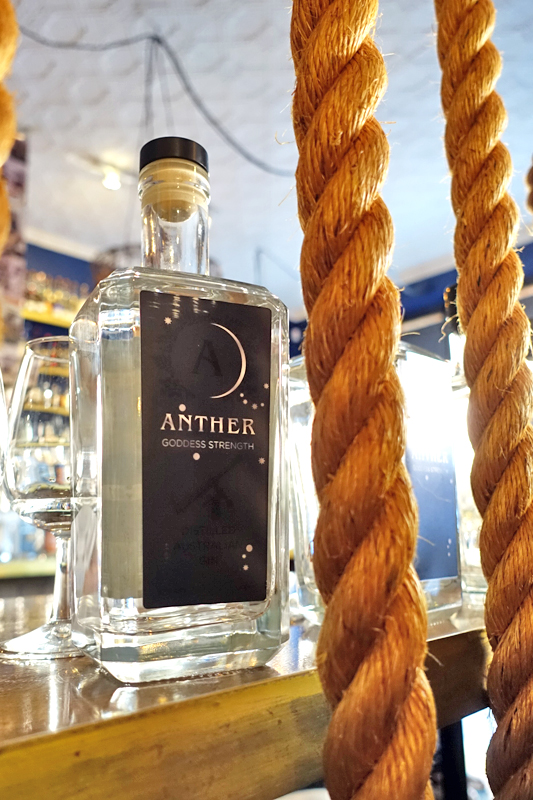 P.S. Need more excuses to get out of the house? Try out these events in August.