As part of their continuing 10th birthday celebrations this year, Andrew McConnell's Fitzroy bar and dining room Cutler & Co. has acquired one rather special barrel of Starward whisky to call its very own. There will only be 250 bottles of this limited edition drop ever available to purchase and you can only find it at the venue itself and at the neighbouring Marion. It's out today.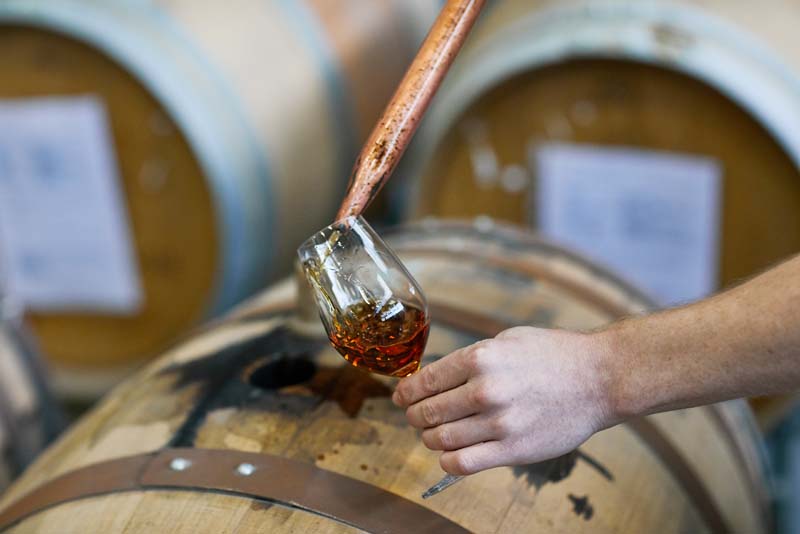 Essential whisky nerdism…
This Cutler & Co whisky is a single barrel, single malt; bottled at 56.5% and matured since 2016 in an oak barrel that housed McWilliam's Apera (a.k.a. sherry) for 40 years. It was chosen by McConnell's beverage director Leeann Altman out of a selection from head distiller Sam Slaney's reserved cache. She believes this cask, "stood apart for its character, impressive concentration and persistence. With such complexity and natural balance, the cask strength of 56.5% ABV provides a dry finish that encourages you to have another sip." Their tasting notes for the whisky include "aromas of dried pear, ripe yellow peach and caramelised pineapple. Rich brown sugar, crème brûlée and banana bread notes are evident on the palate, with a savoury finish of almond, toast and warm spice." Bottles are $150 for 700ml.
Cocktailing…
With the flavour profile described above, it's little wonder Cutler & Co.'s bar manager Ric Divola has secreted away a few of the rare bottles to be featured in a hero cocktail exclusive to the bar. Available in July only (or until sold out, if earlier), he's created what is essentially a "Bread & Butter" Manhattan. Baker Bleu sourdough bread and Saint David Dairy butter – both dining room signatures – are incorporated into the drink. The sourdough is sous vide into the Chinati Vergano Americano side, while the butter is fat-washed into the whisky side. And it's tried and tested ambrosial.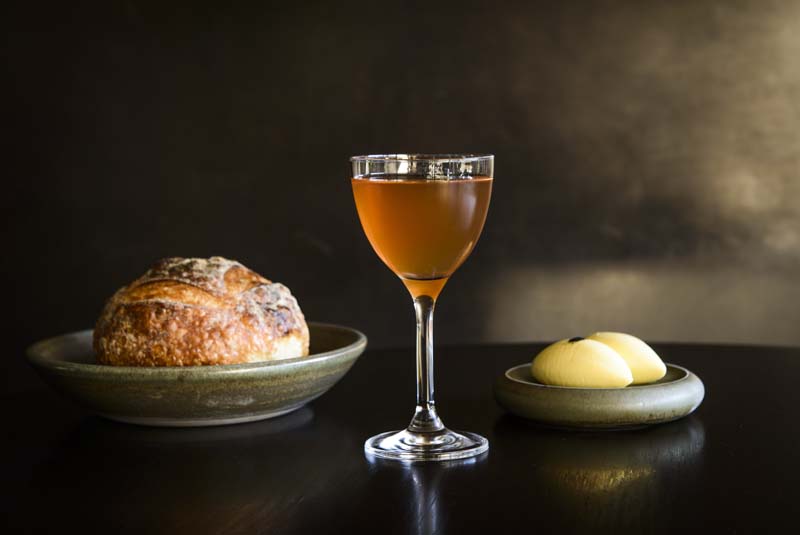 Eat your Whisky…
Cutler & Co. are also offering up a grazing snack this month to pair with the Bread and Butter Manhattan and the whisky neat. Chef Colin Mainds has fashioned Starward's malted barley into crispy, savoury crackers and he's anointed plump cumquats with honey and the whisky itself. These accompany a Swiss "Le Tonneau" cheese that synergistically translates to – and is shaped like – a barrel. No other 10 year olds get to celebrate their birthday like this.
Taste it all tonight at Cutler & Co. 55/57 Gertrude Street, Fitzroy.