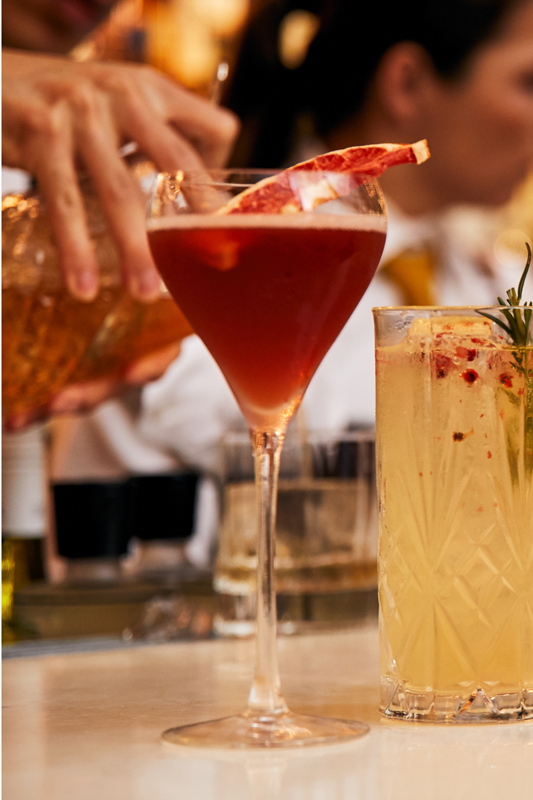 Inspired by the Targaryen dynasty of Game of Thrones/A Song of Ice and Fire, Sweet & Chilli's mixologists have mixed up the classic 'Blood and Sand' cocktail to come up with this recipe: Fire & Blood. It's sweet, smoky and bitter all at once. "Fire and blood" is the official motto of House of the Targaryen, so this cocktail features the Gold Reserve single malt Scotch whisky from Speyside's Cardhu distillery. In ode to Danyerys Targaryen, Cardhu was charged as the distillery to represent this particular whisky as they were also led by women in times when that was uncommon. First, in charge was Helen Cumming who would throw flour on herself and pretend to bake bread in an effort to disguise her whisky-making from the authorities and then later by her daughter-in-law Elizabeth.
– Fire & Blood –
– Ingredients –
30ml Cardhu Gold Reserve
15ml Aperol
15ml Herring cherry liqueur
30ml Ruby Red grapefruit juice
15ml simple syrup
Grapefruit twist or slice, to garnish
– Method –
Place all ingredients with ice into a shaker and shake until chilled. Double strain into martini glass. Garnish with grapefruit twist or slice.
Find more original cocktail recipes here.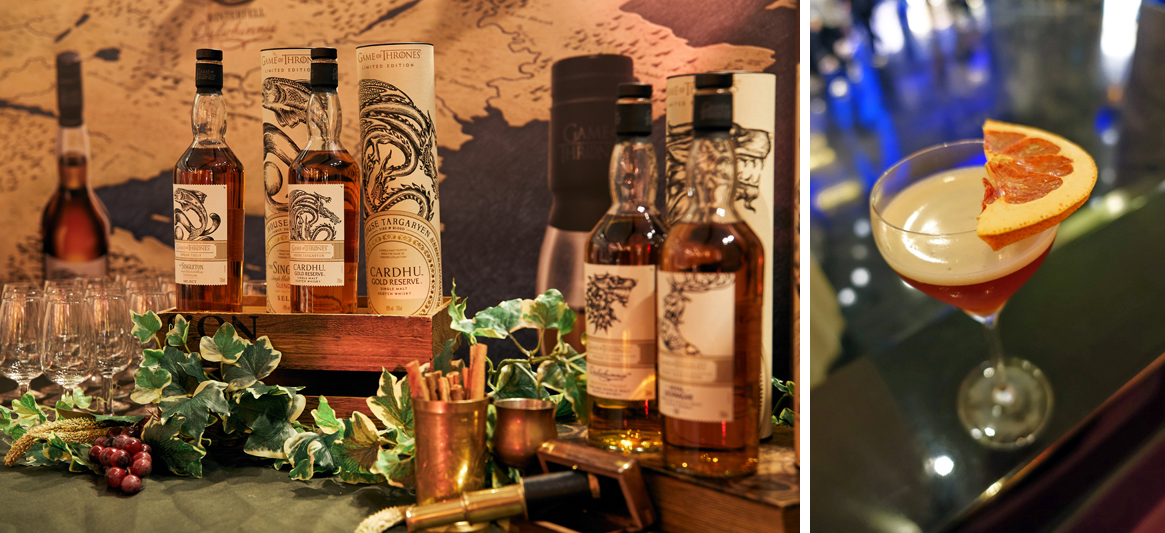 Photography (1 & 2) by Griffin Simm