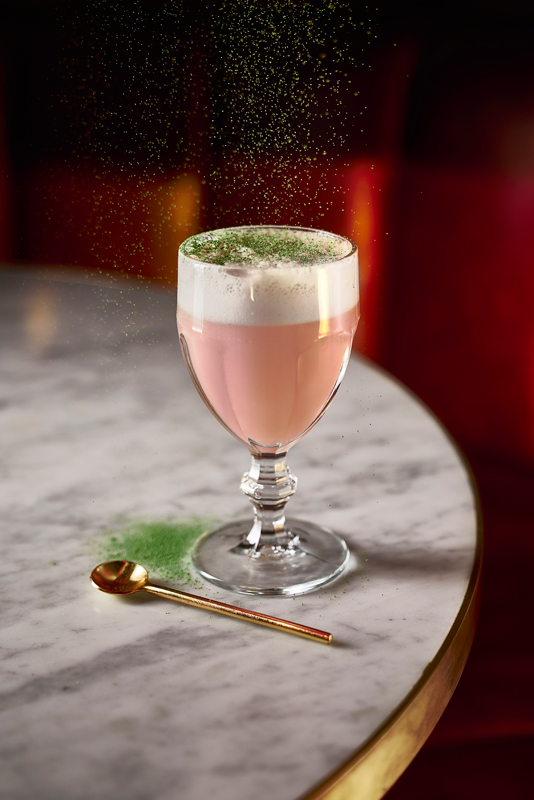 For the uninitiated, vermouth is simply wine that has been fortified with spirits and flavoured with botanicals. And Maidenii is one of Australia's premier vermouth-makers. The brains behind the label – bartender Shaun Byrne and winemaker Gilles Lapalus – have collaborated on a new labour of love in the form of The Book of Vermouth (and you can get a taste of it at their celebratory event). The book champions the drink far beyond it being served over ice with olive and orange (as delightful as that is) or playing second fiddle to the gin your martini. It gathers winemakers, distillers, bartenders, sommeliers, chefs and even botanists to spread the gospel of versatile vermouth. Below, they've kindly shared their recipe to a grown-up spider cocktail where the savoury notes of vermouth balance out the sweetness of sticky soda and ice cream. Who cares if it's winter?
– Sloe Spider –
– Ingredients –
30 ml (1 floz) Castagna Classic dry vermouth
30 ml (1 floz) Sipsmith sloe gin
50 ml (1¾ floz) apple cider
50 ml (1¾ floz) lemonade
1 scoop vanilla ice cream, to serve
matcha powder, to garnish
– Method –
Combine the vermouth and gin in a chilled Collins glass. Gently top with the cider and lemonade, then finish with a scoop of vanilla ice cream. Stir gently to combine, then finish with a sprinkling of matcha to garnish.
This recipe is from The Book Of Vermouth by Shaun Byrne and Gilles Lapalus (published by Hardie Grant Books RRP $39.99 and is available in stores nationally). Photograph by Jack Hawkins.
Find more cocktail recipes here.