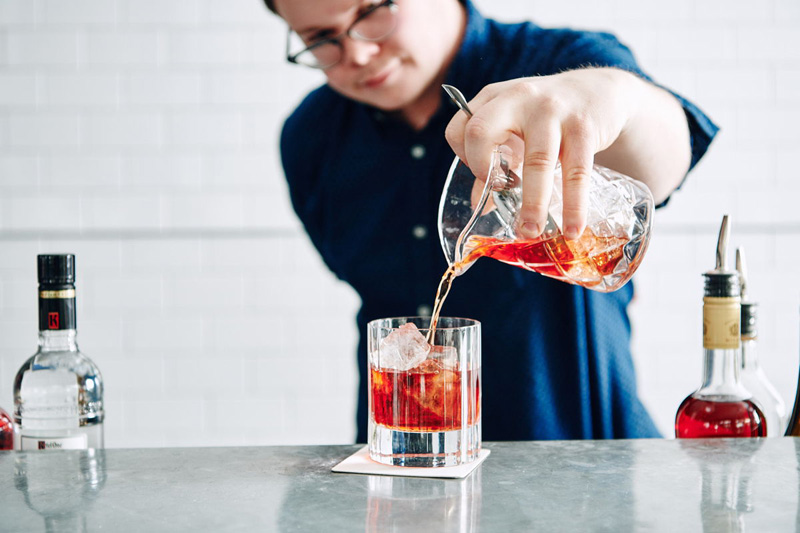 Here are the top 10 drinkable things to do in Melbourne this June…
Scents of Place
Gin Palace debuts gin lunches as a celebration of Australian botanicals. Very rare tickets are still available for June's events doing double duty for Good Food Month featuring the distilleries Southern Wild, Alchemy and Animus. Stay tuned for July & August lunches with Archie Rose, Patient Wolf, Melbourne Gin Co & Anther.
 Saturday 2nd June (and every 2nd Saturday onwards) / Melbourne CBD / Details
–
World Cider Day
Coldstream Brewery is celebrating World Cider Day with acoustic sounds, scrumpy, mulled cider, and cider-spiked cocktails. Napoleone welcomes all to their ciderhouse for a fresh delivery of kegs and cases by their Red Rich truck. Meanwhile, Daylesford Cider celebrates with sampling, discounts and freebies plus warm, spiced cider fireside.
Sunday 3rd June / Various / Details, Details, Details
–
Negroni Week (Fatto pictured above, by Simon Shiff)
Over 120 Victorian bars are celebrating, the bartender's favourite cocktail, the Negroni this week. Each will present the original, a twist or even fully-fledged menu of Negronis with $1+ of each one sold going to the bar's chosen charity. Our guide to the week can be found here.
4th -10th June / Various / Details
–
Let's Get Freaky with Never Never Distilling Co
1806 launches Never Never's latest batch of Juniper-heavy gin at their theatrical Understudy basement space with G&Ts to start plus some wild cocktail creations.
Tuesday 6th June / Melbourne CBD / Details
–
Sake Matsuri
A festival of sake – from the team behind tasty happenings such as Pinot Palooza and Game of Rhones – come to Melbourne for the first time. Try 60+ different sakes and wash it down with Japanese beer for a break.
Saturday 9th June / Melbourne CBD / Details
–
Wine & Wildlife
There will be drinks plus cute furry things at this one. Sold! Local wineries, breweries and distilleries descend upon Healesville Sanctuary for one weekend.
Saturday 9th to Monday 11th June / Healesville / Details
–
World Gin Day
Not that we need an excuse to drink gin. The 10th annual World Gin Day is on its way. Time to stock up on tonic (we're fond of Strangelove, especially the dirty tonic). Our guide to the day can be found here.
Saturday 9th June / Various / Details
–
Queen's Birthday Bash Bottomless Brunch
Sip endless Pimm's and teapot cocktails – all set to a soundtrack of British greats like David Bowie, Elton John and Queen (natch) – at The Boatbuilder's Yard in a nod to the very thin premise that it's Lizzie's b-day (kinda). Pinkies up!
Monday 11th June / South Wharf / Details
–
Lulie Lock-In Series
The bank vault turned cocktail bar at the new Lulie St Tavern will host a revolving line up of pop-up bars for one night each. Find agaves from Mesa Verde, rum from Rum Diary Bar, whisky from Elysian and tiki tipples from Jungle Boy.
Friday 15th, 22nd, 29th June & Friday 6th July / Abbotsford / Details
–
Cocktail Alchemy Dinner
For Good Food Month, The Noble Experiment presents a cocktail degustation dinner matching haute mixology techniques to food. Experience foam, air, smoke, sand and a touch of sous vide on the side.
Wednesday 20th June / Collingwood / Details
–
————————————————–
Also try: Champagnes to suit the season at a Winter Wonderland Masterclass / toasting the Yarra Valley's smaller wineries and the Winter solstice during The Shortest Lunch / checking out Melbourne's newest gin distillery Tiny Bear as they open to the public / cocktail & bar snack flights at Cutler & Co for Good Food Month / tasting Tassie whiskies at Boilermaker House for Devil's Drams / rugging up with mulled wine, open fires and actual rugs at The Fire Garden Pop-Up waterside on South Wharf / pairing whisky and chocolate with Eau de Vie / sipping more whisky at the Whisky Live spirits showcase / Melbourne / yet more whisky (with Flag & Spear tea this time) at Starward's next Flight Night / finding the opulent and elusive Mary's Secret pop-up balcony bar only on Friday nights.
And discover even more events by following our live events page here.
—
Know about a craft spirits or cocktail culture related event happening in July or August 2018? Send us a private message so we can share the love.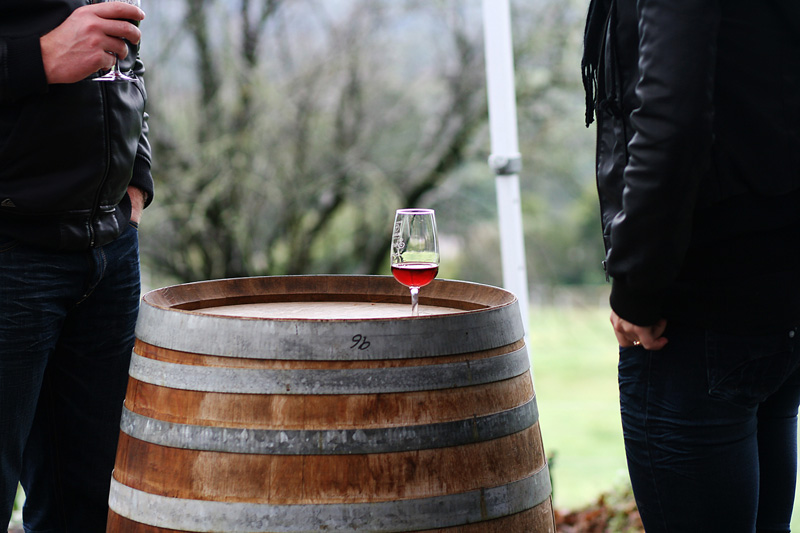 The Shortest Lunch
Boatbuilder's Yard Birthday Bash Bottomless Brunch