10 brand new bars have sprung up around Melbourne and beyond. Explore them before Spring ends.
—
Waterside Hotel
The team behind Garden State, Prahran Hotel and Richmond Club Hotel, among others, has now rescued the Waterside Hotel. But Waterside is not at all a Garden State 2.0; it still feels like an old pub, only refreshed. For an old-school experience stick to the Alehouse public bar. But do seek out the Chophouse for a sit-down steak dinner, the Doghouse for loaded hot dogs and vintage bottled cocktails (of their own concoction), the Bubblehouse for a chi-chi champagne lounge experience and the buzzy sun-dappled rooftop when in doubt!
508 Flinders Street, Melbourne
–
Green Man's Arms
Green Man's Arms is not what you might expect from hospo-minds that have managed Terminus and Yarra Valley Grand, but it makes complete sense to them! Alison Whyte and Fred Whitlock have lovingly fashioned a corner pub that suits their family's lifestyle – it's all vegetarian/vegan with an Israeli bent. They've dedicated their beer taps to micro-breweries, your cocktail might be spiked with kombucha and even the wine is 100% vegan. Take your staunchest carnivore friend; with the cosy heritage-look fit-out, we bet they won't even notice there's no parma in sight.
418 Lygon Street, Carlton
–
Terrace Bar at Wilson & Market
It's prime people-watching time and here's the place to do it. The breezy Terrace bar has officially opened at Wilson & Market. A retractable roof and open windows mean you can sip French Champagne and spritzy cocktails by the carafe-ful to your heart's content out in the fresh air and sunshine. Digging the leafy-luxe interior design by Things Project Studio so much. We foresee much day drinking in your future.
163-185 Commercial Road, South Yarra
–
Saxe
With former Saint Crispin and Press Club chef Joe Grbac at the helm you know the food's going to be good. But what of the drinks? Downstairs at Saxe, is a more casual bar + bites space with tasting flights determined by your 'destination'. Choose Spain and you'll be treated to a trio of sherries, pick France for cognac and calvados or perhaps the Carribean for a journey thorugh r(h)um. Named for Adelaide of Saxe-Meiningen (where Queen street gets its name), a kingdom of fortifieds and Mediterranean wines also await at Saxe.
211 Queen Street, Melbourne
–
Pt Leo Estate
Fusing food and art, Pt Leo Estate winery has opened their – glorious – architecturally-designed cellar door and restaurant. Oh, and the largest privately owned sculpture park in country! They're even serving up cocktails inspired by the sculptures. Also on the drinks list, their very own Chardonnay, Pinot Noir, Pinot Gris and Shiraz can be found, starring alongside wines from the wider Mornington Peninsula.
3649 Frankston-Flinders Road, Merricks
–
Mother's Ruin
You might have guessed by the name that this is a gin bar. That's cause for martini-fuelled celebration enough! But what's really got us excited is that Mother's Ruin uses 100% Australian gin (65+ bottles so far), vermouth and other ingredients. Hidden inside the Queen of the South cantina, you'll only find this bar if you open a bookcase covered in gin and then you can sip gimlets under a canopy of native foliage studded with twinkling lights.
201-209 High Street, Prahran
–
Cult Cinema and Bar
Open November only, Cult Cinema and Bar (pictured above, has taken up residence at the Mechanic's Institute. Each night they'll be playing cult, arthouse or otherwise beloved (Fantastic Mr Fox, Point Break, Clueless!) movies.  They've teamed up with producers – Four Pillars gin, Adelaide Hill Distillery rum, Herradura tequila, Hawkers beer, Finlandia vodka – to present a whole series of film and cocktail pairings. Happy hour starts at 6pm nightly with pre-show negronis and pale ales.
270 Sydney Road, Brunswick
–
Other new watering holes to explore: Animus Distillery (Kyneton) has opened their cellar door and cocktail lounge. You can watch them actually make gin here; you must try the Ambrosian release. / Baby (Richmond) has turned their outdoor area into an al fresco bar. Fine time for an Aperol Spritz we think. / For the sake heads, DenDeke (Preston) has opened their Japanese bar northside. Much Shochu and Umeshu too!
—
*Yes, we know all the booze news that's fit to print is usually right about here. But there's too much good stuff happening at the moment so we're giving it its own spotlight this month. Stay tuned tomorrow…
Opening a bar in November or December and want us to tell all our friends to pull up a bar stool there? Let us know now: sarah@drinkmelbourne.com.au
Waterside Hotel. By Brooke James.
Terrace Bar at Wilson and Market. By Andy Vukosav.
Saxe. By Jana Langhorst.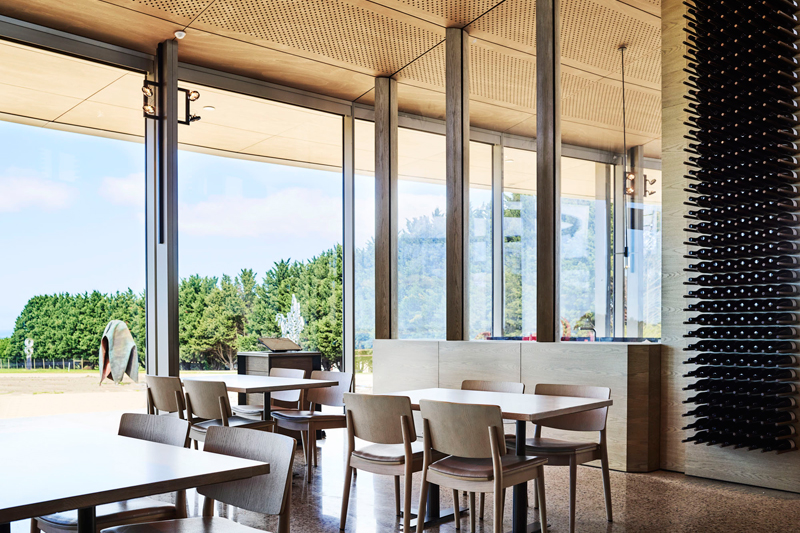 Pt. Leo Estate. By Anson Smart.
Mother's Ruin.
Green Man's Arms. By Eugene Hyland.