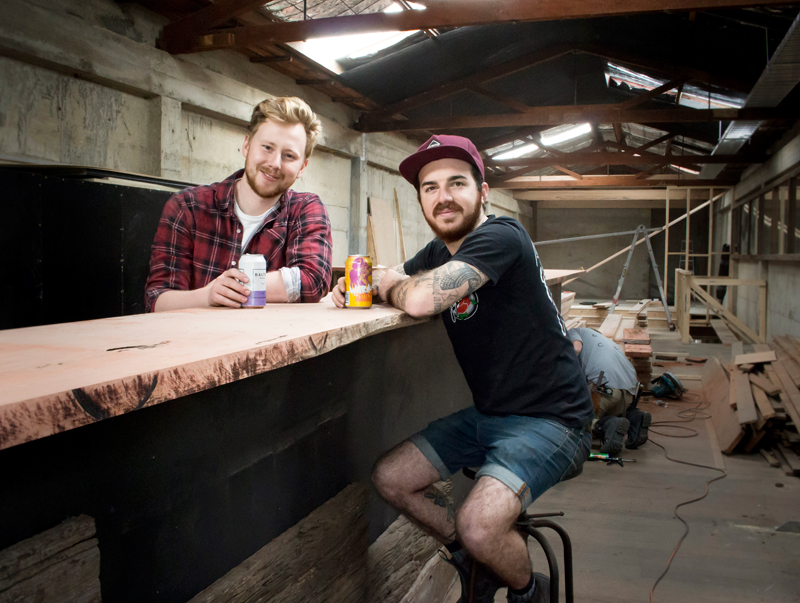 Rounding up the newest bars in Melbourne and the latest tipple-related news from across Australia.
—
Mr West Bar & Bottleshop
Mr West (above) doesn't want to be pigeonholed. He – ie. hospo all-rounders and founders Josh Hodges and Caleb Baker – aims to do all things well, from 24 taps pouring craft beer to Australian wine to cocktails. Housed in what was a long-ago abandoned $2 shop, you can BYO takeaway to the newly rustic space. We can't wait to test out the rooftop courtyard come Summer.
106 Nicholson Street, Footscray
–
The Cliveden Bar & Dining
Once this site was a hive for the Federation-era creative and social set as Cliveden Mansion. Then came The Cliveden Room; a fine dining institution for Melbourne's power-players through the 80s and 90s (apparently, that's all before our time). The old haunt has been reborn as The Cliveden Bar & Dining – pronounced "cleeveden" – in refined fashion at the Pullman on the Park Hotel. The bar side of the equation focuses on craft beer and ciders, plus local wines and spirits. When the time comes for something more substantial, the dining side offers up-scale buffets and, soon, high tea.
 192 Wellington Parade, East Melbourne
–
Fargo and Co
Taking cues from the former State Bank of Victoria in which it resides, Fargo and Co is taking history to heart with the odd bank-robbing interior detail over two floors and cocktails like 'The Joint Account'. They could rob us blind while we partake in their signature Bottomless Brunch and we wouldn't mind at all as long as the mimosas and Prosecco keep flowing. Our interest rate is currently high.
216 Swan Street, Richmond
–
Belle Vie Bar
Farewell to The Naked European. Belle Vie has risen in its place as a tapas and wine bar. Translating to "beautiful life" the venue is a cosy den inspired by all things French. Bon vivants can enjoy many bottles of Champagne, and, naturally, a side of French fries with that; oui s'il vous plaît!
50 Chapel Street, Windsor
–
Sash
Incumbent Mr Miyagi may have some competition in their new neighbour. Sash is also doing the pop-y, neon-lit, nouveau Japanese bit but their point of difference is making Japanese pizza a thing. The very pretty cocktails are happily sake and yuzu-heavy.
113 Chapel Street, Windsor
–
Mrs Hopper
Moving in with Araliya, comes Mrs Hopper. The bar's founders poetically describe her as "your favourite aunty. Draped in colourful scarves and smelling of exotic spices, regaling you with gifts from far-flung places". That really means they are serving up a little Arrack (a South Asian regional spirit) plus gin and rum-spiked cocktails – those suited to quenching thirsts in a monsoonal climate – alongside Sri Lankan street food.
157 Fitzroy Street, St Kilda
–
Also try – The beloved Union Dining makes way for Union House, a new pub by The Marquis of Lorne team (Richmond). / Find Bailey's, Kahlua and rum spiked desserts and ice-creams at Masterchef Christy Tania's new submarine-like sweets parlour Glace (Windsor). / Seddon Wine Store welcomes a sister venue in Union Wine Store (Ascot Vale); the kind of bottle shop you want to (and are certainly encouraged to) hang around in.
Other good new things – Here's Looking At You, Kid Spirits are a new Melbourne distillery making triple-distilled vodka, barrel-aged vodka and a wild rose gin to fall in love with (more on them soon). / The Cocktail Garden is a new book focusing on seasonal recipes all gorgeously illustrated by Adriana Picker. / The Mill House has launched a Gin Club. Every second Thursday evening sees a guest craft distiller, specialty cocktails, premium G&Ts, even gin canapes, complimentary tastings and education on offer! Tonight's Gin Club features Archie Rose, Thursday fortnight is The Botanist. / Hana is now doing Hawaiian Happy Hour. As of tonight, a trio of tropical cocktails will be available for just $12 each weekdays from 4-6pm – and you can upgrade each to an oversized "volcano" if you're feeling really thirsty. / And you must try Atrium on 35's new Dior exhibition inspired cocktails!
–
Got some news to share next time? Drop us a line why don't you: sarah@drinkmelbourne.com.au
—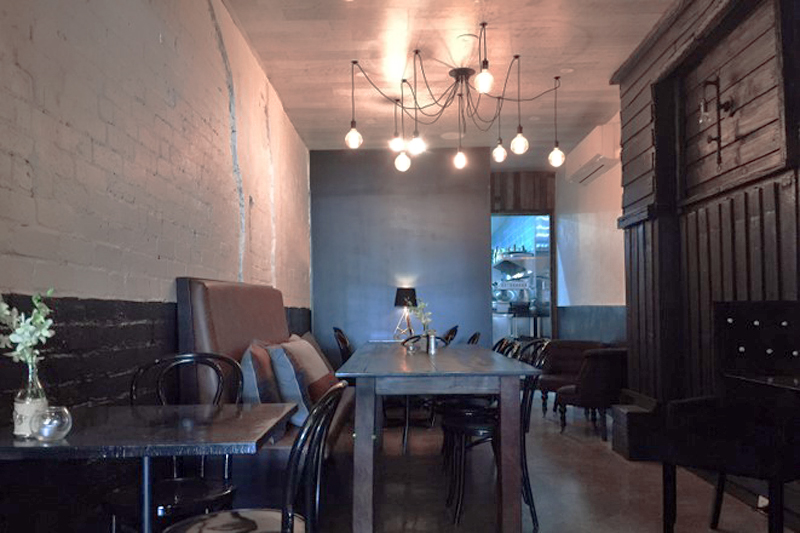 Belle Vie Bar
The Cocktail Garden
The Cliveden Bar & Dining
Here's Looking at You, Kid Spirits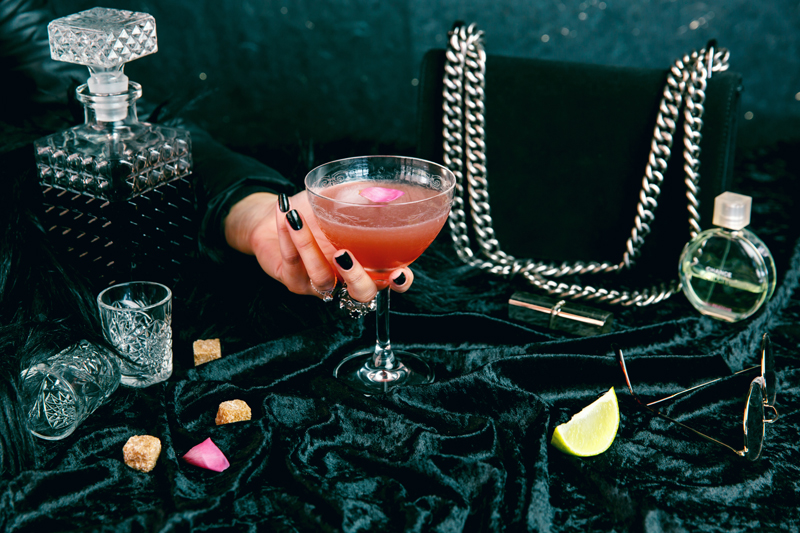 Fargo and Co. By Gareth Sobey.
Happy Hour at Hana. By Peter Tarasiuk.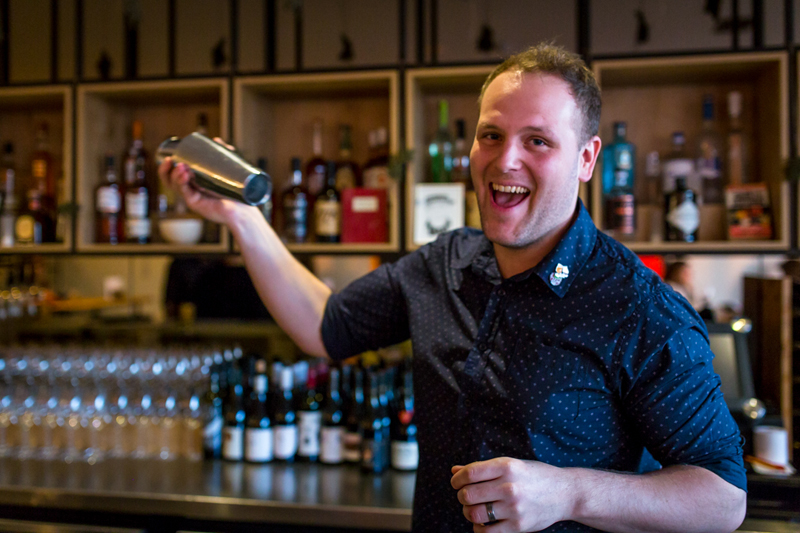 Mrs Hopper
Sash.
Gin Club at The Mill House. By Lucas Dawson.
Dior cocktails at Atrium on 35. Photography by Shellie Froidevaux.