Here are our picks for the top 10 things to do in Melbourne this August 2017…
1. Introduction to Distilling
Get a kick start into the world of craft distilling with Sebastian Reaburn (he is the maker of Artemis gin and The Craft & Co's house gin too). You'll learn about how whiskey, gin and other more specialised spirits are made…and try the end product too, naturally.
Thursday 3rd August / Collingwood / Bookings
–
2. Madame Brussels Lane Market
The Madame Brussels Lane Market season begins this Friday and continues each Friday in August. First stop for something soothing from Baum's Mulled Wine Emporium before you enjoy hot snacks, music and art amid the last of Winter's breath as modeled after the famous night markets of Europe.
Friday 4th August / Melbourne CBD / Details
–
3. Whiskey & Chocolate Matching
Outer eastern distillery Bakery Hill is coming into town. They will soon visit Bad Frankie, bringing with them five of their own whiskies and eight Monsieur Truffe and Koko Black chocolates to match all in the name of delectable "science". Get in quick though; we hear there's only a few rare spots left.
Saturday 5th August / Fitzroy / Bookings
–
4. Peruvian Ceviche & Pisco Masterclass
For Peruvians, Pisco and ceviche go together like wine and cheese, like beer and chips, like champagne and chocolate. The experts from Harley House will take you through a matching masterclass that goes far beyond the classic Pisco Sour. They invite you to stay back for a grape-soused dinner too.
Monday 7th August / Melbourne CBD / Bookings
–
5. Coffee Cocktails: The Best of Both Worlds
I will never disavow the oft-mocked Espresso Martini. But I do acknowledge there is a whole world of caffeinated cocktails out there to explore. The Bitters Lab and Mr Black (pictured above) will be your adventurous guides through the union of coffee and booze in this session, which will no doubt be a buzz.
Thursday 17th August / Fitzroy / Bookings
–
6. Yarra Valley Doggy Winery Tour
Dogs and wine and weekends are a few of our very favourite things. They all come together as Gourmet Pawprints hosts another canine-friendly progressive lunch though the wineries of the Valley. You get the Pinot, your pooch gets the window seat…deal?
Sunday August 13th / Yarra Valley / Bookings
–
7. Chad Parkhill in conversation with Mel Campbell
What's your best travel memory? Ours pretty much always involve tiny umbrella drinks. In conjunction with his new recipe tome 'Around the World in 80 Cocktails', bartender and author Chad Parkhill will chat about globetrotting cocktail culture and how each influences the other at Readings.
Tuesday 15th August / Carlton / Bookings
–
8. Australian Whisky Masterclass
Who needs Scotland? Or Ireland? Or Japan? We've got enough whiskey to talk about – and drink – right here. Whisky & Alement's upcoming masterclass looks at Australian whiskies from the earliest days right through to recent glories amid the craft spirit resurgence.
Saturday 19th August / Melbourne CBD / Bookings
–
9. Donut & Beer Festival*
And just like that Donut Fest is back for Winter. Hosted in a bigger venue and promising new systems to combat queues, the festival is a celebration of all things hol(e)y…and all beers crafty. Aside from a mini-donut museum and an inevitable sugar crash, you'll also find a specially developed donut-inspired beer and donut friendly cocktails by Manchuria on this menu.
Saturday 19th & Sunday 20th August / North Coburg / Bookings
–
10. Edible Cocktails Masterclass 
Are you really living the cocktail life until you replace all sustenance with drinks? Bottoms Up Bartenders will finally demystify the magic behind their mixology as they teach Melbourne how to make cocktails in various solid forms at this Rice Paper Scissors class.
Thursday August 24th / Fitzroy / Bookings
–
11. De Kuyper The Works
For hospo types only. De Kuyper brings Jeff "Beachbum" Berry to Melbourne for the very first time as part of their The Works series. According to Imbibe magazine, Jeff is one of the top 25 Most Influential Cocktail Personalities of the Past Century and he's promising a workshop of techniques to take your tiki drinks to the next level.
Wednesday 30th August / Melbourne CBD / RSVP: gchao@bacardi.com by 17/08
–
Got a hot tip on a fabulous upcoming event in September/October 2017? Do let us in on your little secret: sarah@drinkmelbourne.com.au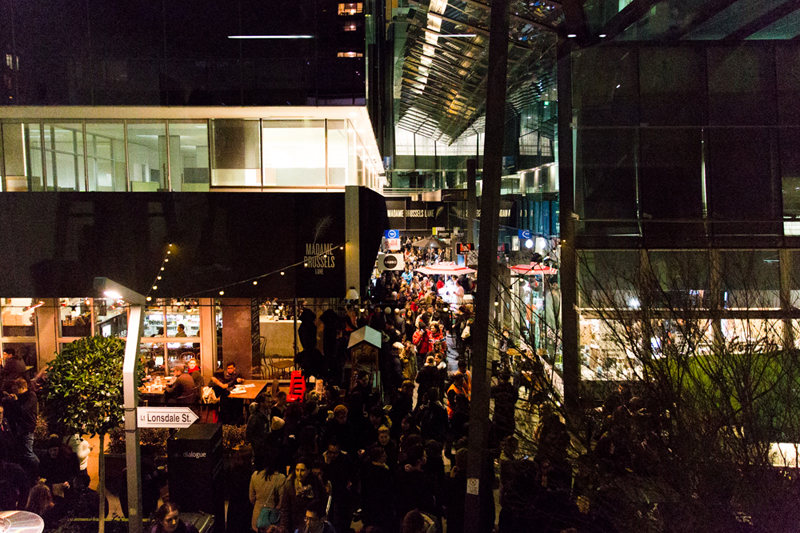 European Night Market at Madame Brussels Lane
Australian Whisky Masterclass at Whisky & Alement
Edible Cocktails by Bottoms Up Bartenders
Introduction to Distilling at The Craft & Co
Alice Oehr illustration from 'Around the World in 80 Cocktails' by Chad Parkhill
Yarra Valley Doggy Winery Tour with Gourmet Pawprints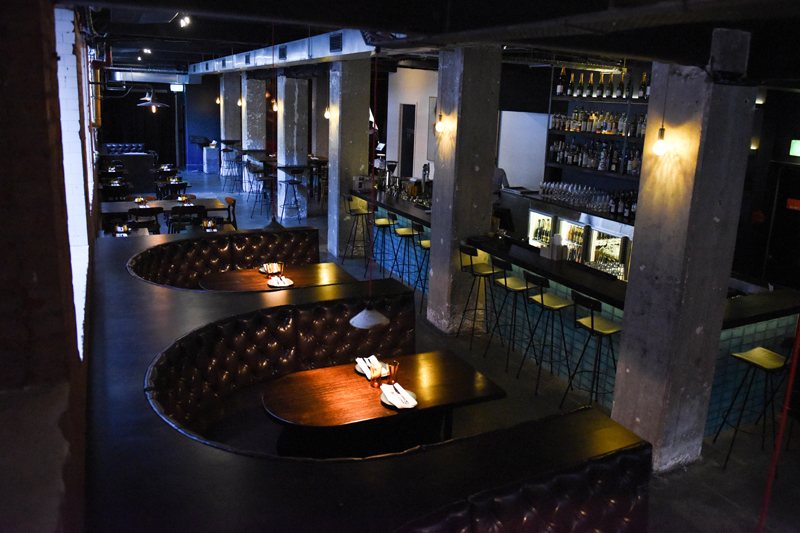 Peruvian Pisco & Ceviche Masterclass at Harley House
Donut Fest: Winter Edition. *I have done some word-smithing for Donut Fest, however I include the event here entirely of my own volition.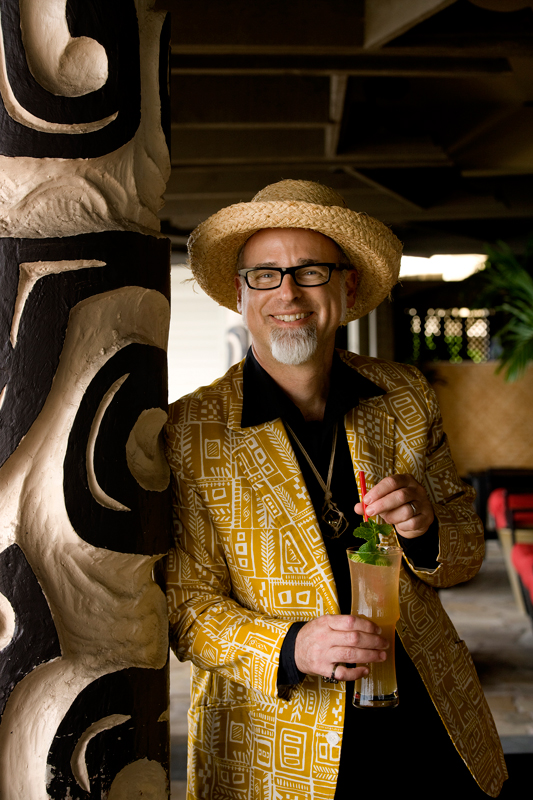 Jeff "Beachbum" Berry for De Kuyper The Works. Photo: Olivier Konig