All the tasty newness in the local bar scene now.
—
An early love of the bottled stuff sparked sisters Tanya and Monique to open the very first wine bar in Bentleigh. Buy something pretty to take away or (our preference) sit in with their mac'n'cheese croquettes as company and order many glasses of red, white and sparkling on advice from their knowledgeable sommeliers.
282 Centre Road, Bentleigh
–
Renowned chef David Thompson has finally opened his Thai eatery and bar (pictured above) on the glitzy side of the river. The drinks list is derived from a secretive Singaporean cocktail bar and is overseen by one of Perth's most prominent bartenders, James Connolly. It includes the kind of zesty, spiky and refreshing concoctions that go down well with a bowlful of charred noodles.
8 Whiteman Street, Southbank
–
If you happen to be road-tripping just about as far north west as you can get in this state on a Thursday, it's worth a pitstop at Fossey's Ginporium. Their naval strength, Desert Lime, Pepperberry and original Australian-grown botanical elixirs will fortify you for the trip home. Don't forget to buy a bottle as a thank you to your designated driver.
110 Eighth Street, Mildura
–
Plump oysters anointed with rosé granita. Cardamom-spiked espresso martinis. A softly lit interior sprouting from Fiona Lynch's deft touch. Doesn't that just sound idyllic?
302 Toorak Road, South Yarra
–
Make friends with the Green Fairy. Based on the same-named venue in Sydney, Absinthesalon is dark, dreamy and oh so bohemian. Devoted to all things Absinthe, sit here and muse over life with your friends (hopefully they possess the wit of Wilde or Hemingway).
82 Rose Street, Fitzroy
–
Haven't tried the French aperitif that is Lillet as yet? Oh but you must; it's like sunshine on the tongue. Your chance may come soon at Lillet's Secret Garden pop-up bar. Here you can sip cocktails outdoors and play a round or two of Petanque by the riverside (we're claiming prime position on the swing as our very on  though). At The Common Man from now until February 28, then it moves to the Boatbuilders Yard until the end of March.
39 Dukes Walk, South Wharf
–
More new things to try this month: The Aussie Tipple Company is making supporting your local craft distillers so very easy. Made from Australian ingredients, their classic bottled cocktails celebrate our very own vermouth, gin, rum, bitters, rye and liqueurs. These perfect little potions can be delivered straight to your door. / Cape Byron Distillery have released their first offering – Brookie's Byron Dry Gin. Inspired by the family's own backyard rainforest, this gin also supports Big Scrub Landcare. The first batch has gone our to their Pozible supporters, but sign up for updates so you can get your greedy hands on the second distillation. / Get in early and help Melbourne Moonshine build a bar and bring more of "The South" to our South (Melbourne)! You will score tee shirts, a bottle of their first aged moonshine, masterclasses or even a moonshine party for you efforts. Check out their Pozible campaign here.
—
Opening a new bar in 2017? Let us know so we can let everybody else know. sarah@drinkmelbourne.com.au.
Wolfe & Molone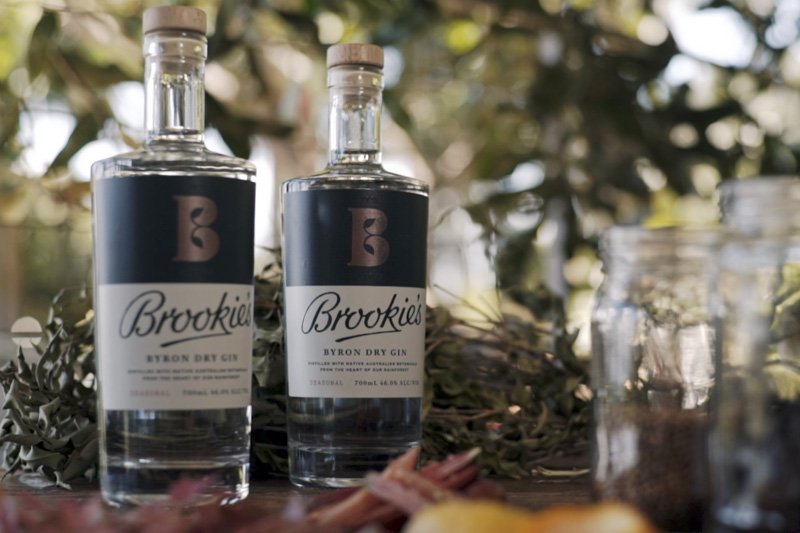 Brookie's Byron Dry Gin
The Aussie Tipple Company. Photograph by Jeremy Whish.
Lillet's Secret Garden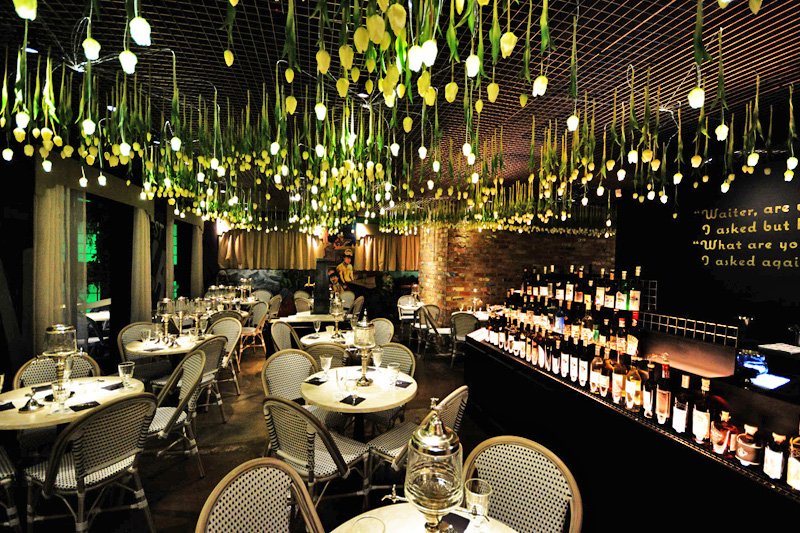 Absinthesalon