Melbourne's bar scene is looking up. This year we've embraced all things rooftop. Blame it on the (lack of) rain or climate change perhaps. The latest venue to get into the elevated alfresco scene is Good Heavens. Fancy Hank's BBQ joint has claimed to old Tuscan space atop their restaurant and has newly devoted it to becoming a little slice of Miami in the CBD.
Their priority – aside from a good time – is making drinks from the dastardly 1980s era good again. The cocktail menu features updated takes on Mai Tais, Pina Coladas, Singapore Slings and the potent Electric Blue (like a neon Long Island Iced Tea). To go with your vivid drinks, snacks are a bar-friendly version of what's on offer downstairs: chilli nachos forever (plus maybe a late night cheeseburger)!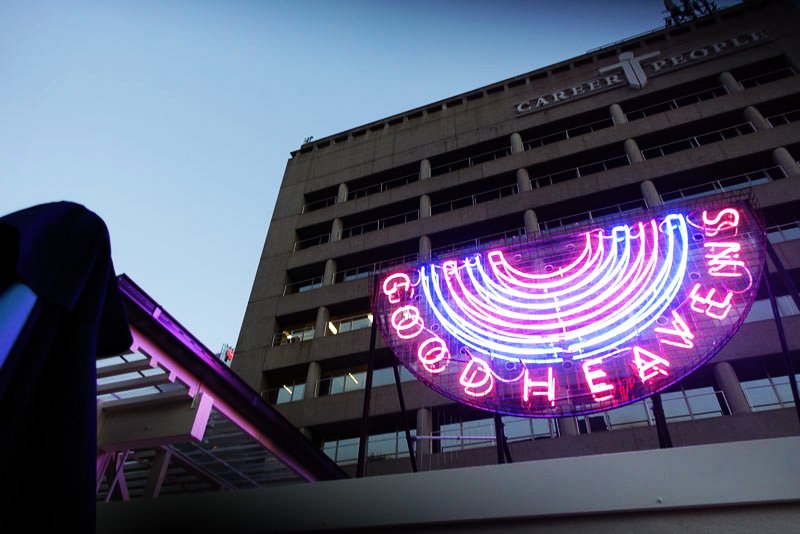 Under their blue beach umbrellas the vibe is spot on for Summer. Do go before sunset and enjoy the view with a Drunken Cherry (rye whiskey, cherry liqueur, red vermouth, sour cherry bitters) in hand.
Climb the stairway to Good Heavens at Level 2, 79 Bourke Street, Melbourne.