Add these brand new establishments to your Summer bar hit list.
–
Melbourne's love of rooftop establishments continues unabated. Sip gussied-up G&Ts 11 floors above ground at QT's new Rooftop Bar (pictured above) while surrounded by the city, Tait furnishings and strains of house and disco.
133 Russell Street, Melbourne CBD
–
When you're tired of haunting The Smith and Fonda nearby, head to Queen of The South. The new Mexican bar takes Frida Khalo as muse. They make a mean Tommy's margarita and the cactus taco bar bites are addictive.
201-209 High Street, Prahran
–
This new craft brewery and pub is slinging house-made and selected local beers on tap and 1 litre cans to takeaway. Bring in your own food from neighbouring eateries and settle into the warehosue space for a ping-pong tourney or too. By the way, they're having a public launch on December 8.
270 Raglan Street, Preston
–
Stokehouse is back in a new incarnation. Swap your thongs and bikini for something more chic as you come in from the beach to visit Pontoon. Gorgeous sea and city views and complimented by glamourous crowd, much chatter and Frosé.
30 Jacka Boulevard, St Kilda
–
Two expert wine guys (sommeliers David Lawler and Tim Sacklin) open a bar and boutique cellar. They want to assist locals and visitors alike to discover drops they are personally fond of, whether to enjoy right then and there or smuggle home.
60 Stanley Street, Collingwood
–
This Summer we're certainly up for rosé and cheesy goodness out in the leafy patio of this cute new corner wine bar. You should be too.
555 Nicholson Street, Carlton North
–
Espresso by day, wine by night (or vice versa that up as you wish). Another under-the-radar new neighborhood wine bar, Napier Quarter is good for a glass of something grown up and good feed anytime of day
359 Napier Street, Fitzroy
–
Kirk's Public Bar & Cellar
Kirk's Wine Bar and French Saloon have a new family member venue; a neighbouring pub complete with cellar. Kirk's is beer-focused with bar snacks and the occasional larger pub-grub dish such as good old, flaky meat pies
Corner Hardware Lane & Little Bourke Street, Melbourne.
–
Like Kirk's, Dingo's is downright Australian but in an entirely different way. It's a vibrant place where Savoys and cheese cubes are totally valid when served as canapes, a place where you can have a drink with Gough Whitlam.
310 Smith Street, Collingwood
–
We can't wait to get our cocktail on at the new bar from Hayden Lambert (Bar Americano). We hear the fitout is as gorgeous as both the serious drinks and experience.
Level 1, 306 Smith Street, Collingwood
–
This one has been bubbling along as a by-day cafe for a little while, but now it's now open late for your tippling pleasure. Your eyes will be happy too; there's often a new art exhibition here to dicuss over a Basil Smash or two.
506 Queensberry Street, North Melbourne
–
As a regular reader of this blog, you probably don't need any introduction to Starward. Thankfully the makers of one of the best whiskies around have moved a little closer to town. Check out their shiny new distillery and lofty bar with a sour in hand soon.
50 Bertie Street, Port Melbourne
–
After years at the Preston Market, ReWine have opened their very own wine store and bar. You can refill your empty wine bottles here (with custom blends if you like) and they source their offerings direct from makers so they are at friendlier prices than you might expect.
522 Lygon Street, Brunswick East
–
There's no grander feeling than sipping something outdoors when Melbourne is turning it on. The Melbourne Theatre Company and Script Bar & Bistro are collaborating on an Italian-flavoured pop-up bar in Southbank so 3006-ers can cool down after work or warm up before a show. The Odd Couple is playing but even if comedy theatre's not your thing; spritz-fueled happy hours will be.
140 Southbank Boulevard, Southbank
–
Popping-up for this summer is a beachside bar with killer ocean views. Constructed out of a shipping container the live music and swingable chairs here should put you in a holiday frame of mind in no time.
Fishermans Beach, The Esplanade, Torquay
–
More new things to try this month: Collingwood Dry Gin is the first gin by The Craft & Co. / The Aussie Tipple Company wants to bring all-Australian pre-batched cocktails to the world and your living room. Here's how you can help make that real. / Richmondites! The Corner has a revamped rooftop bar waiting for you.
Collingwood Dry Gin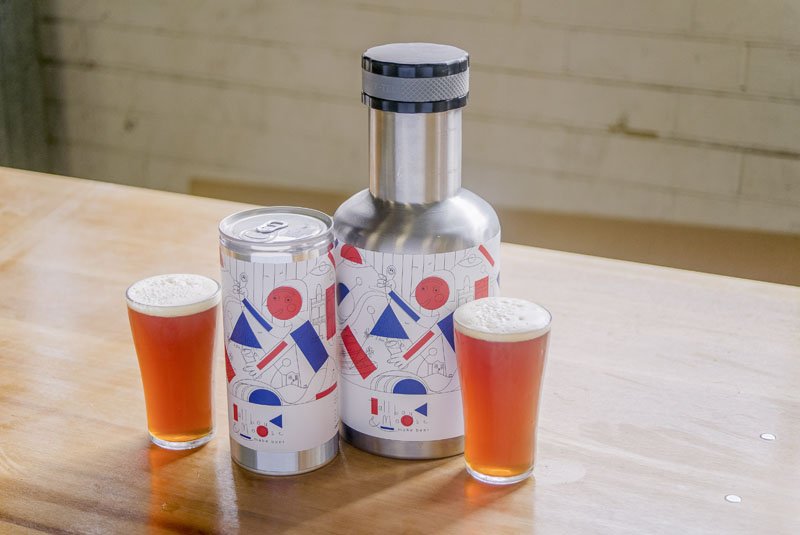 Tallboy and Moose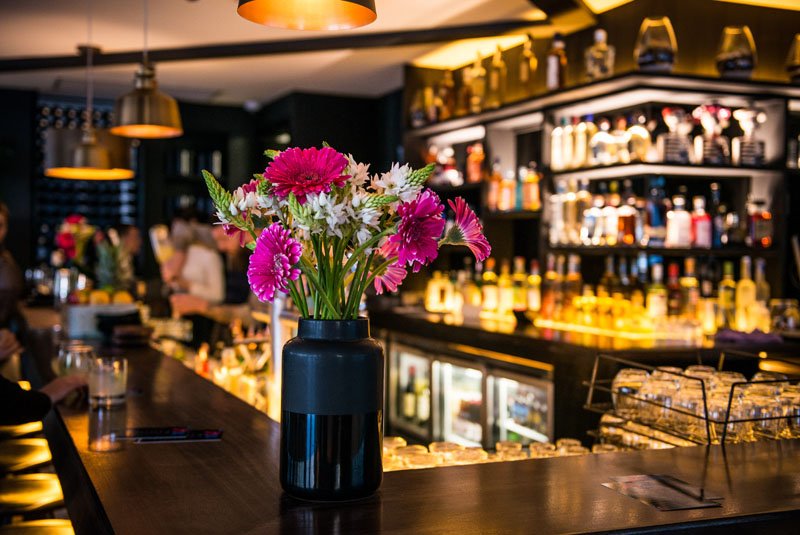 Queen of the South
Pontoon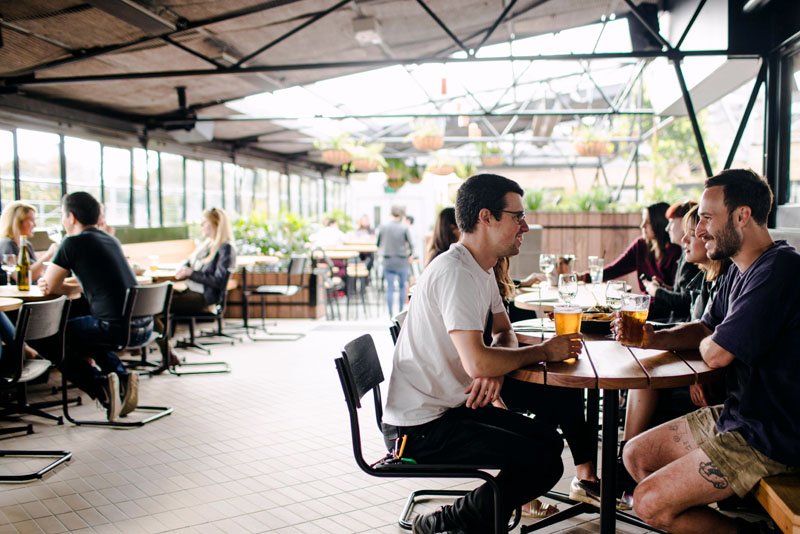 The Corner Rooftop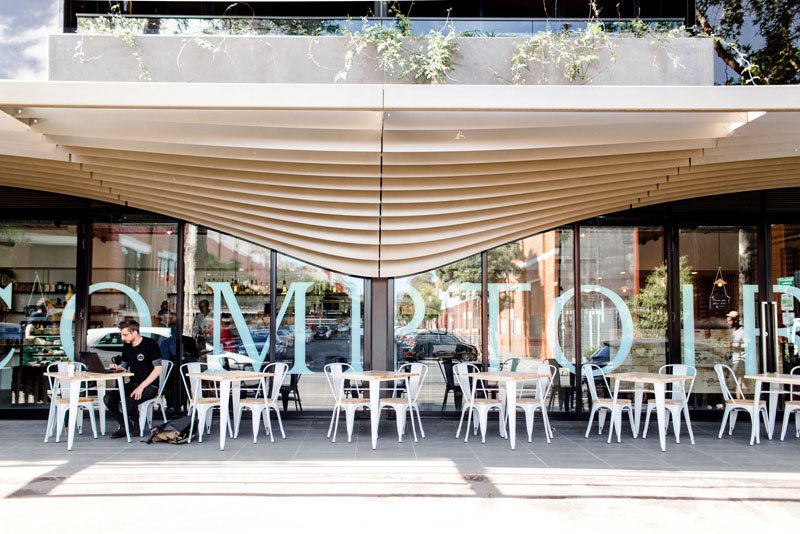 Comptoir. Photograph by Gareth Sobey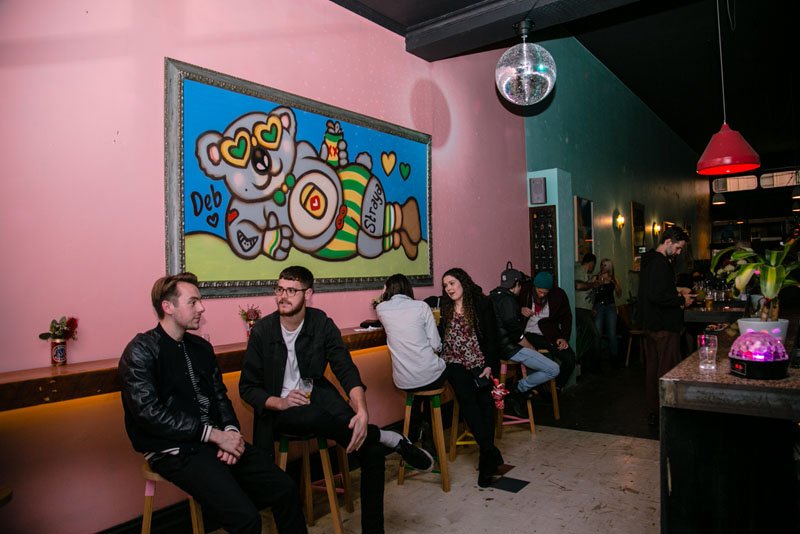 Dingo's