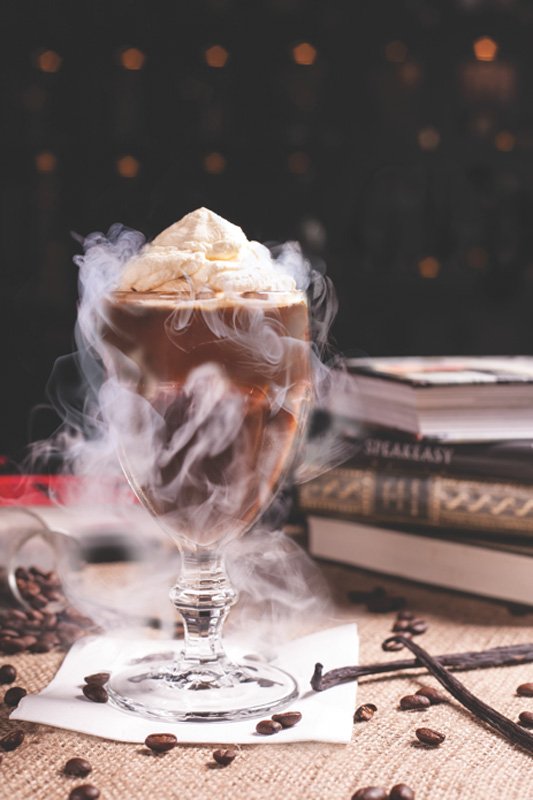 Last month Rockpool Sydney was serving up a $99 espresso martini. And our northern friends are soon to get a bar entirely dedicated to the cult caffeinated elixir. It might seem like our local bars need to lift their game, but we know better. Here are eight places in Melbourne that take espresso martini decadence to the next level. As originally told to the Urban List Melbourne
'Espresso Zabaione' at Eau De Vie
A round up of Melbourne's best coffee cocktails is not complete without a nod to Eau De Vie. Seriously, Listers get out their pitchforks if we leave their Espresso Zabaione out. Choose between a tequila, vodka or rum version mixed with coffee and maple syrup under a mousse foam which is nitro-frozen theatrically at the table. We hear rumours that some people will order it, take a photo and leave. Yes, they have created a tourist attraction out of a single drink.
'Blanco Long Cô' at Mototaxi
Looks can be deceiving at newcomer Mototaxi. Their Blanco Long Cô looks like a regular cafe latte. In reality it's a tequila-soused take on Vietnamese iced coffee. The drink is made rich with infusions of vanilla and chocolate plus a dollop of condensed milk. It goes down like a dream but be warned; the El Jimador makes this one potent pick-me-up.
'Sprotini' at Operator 25
If you're serious about coffee you should skip the bartender and go straight to a barista. Operator 25 cafe's barista-invented cocktail is the Sprotini. It's a combination of Code Black coffee, Starward whisky, Mr Black and Amaro served in a champagne flute and sprinkled with zesty freeze-dried raspberries…
—
Find out out which other cocktails from Spice Market, Fall from Grace, Nieuw Amsterdam and Om Nom made the list here.