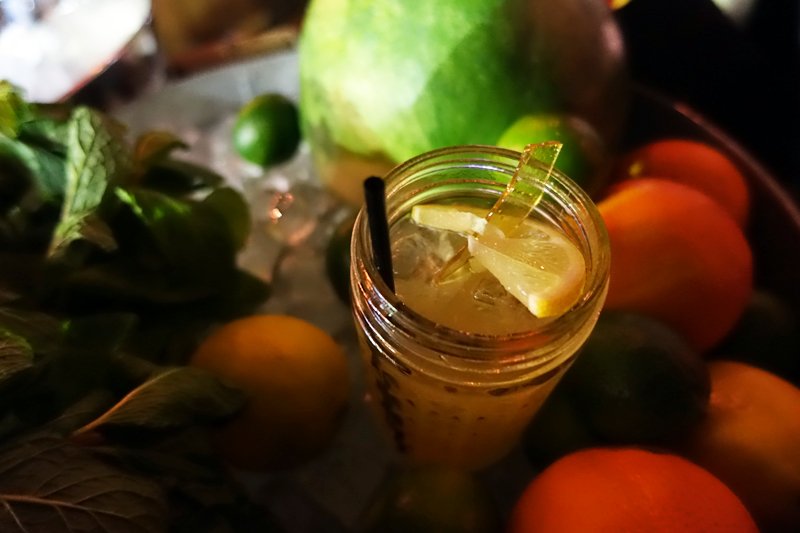 Imbibing Espresso Martinis on tap while sandwiched between Flinders Street Station and the Yarra River: we have officially reached peak Melbourne!
Opening six months ago, Arbory has only just (finally!) launched their official cocktail list; coinciding with the anniversary of the first steam-train to depart the now-defunct Sandridge railway line from which the bar evolved. The aforementioned nitro Espresso Martini – imparted with Little Drippa coffee – will be joined on tap by the botanically-inspired 'London Plane Collins' gin cocktail. This should cut godforsaken wait times for a decent drink down dramatically. The more traditionally constructed cocktails on the line-up lean towards modern classics such as the bellini, the bloody mary and the barrel-aged negroni. There are also nods to our heritage via inspirations drawn from the Yarra and our gold feverish past, as well as of a trio of handy sharing jugs.
Though the al fresco bar is quite toasty with "hobo" fire drums and outdoor heating at present, I predict Arbory will come into its own once Spring/Summer fully hits. Their quenching Tommy's-style watermelon margaritas will certainly help.
Find Arbory at Flinders Walk, Melbourne (simply skip down the steps right next to the South Melbourne side of the station).