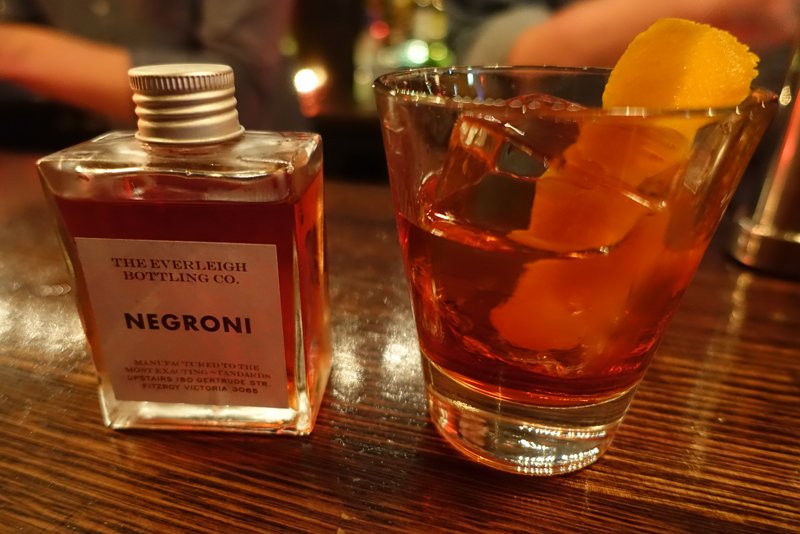 The dive bar aesthetic has overtaken the long-standing "granny's living room" look as the trend du jour at the bohemian end of the bar design spectrum. Sometimes that can feel contrived. After all, true dives are just places that exist! They aren't really designed intentionally to attract rabble-rousers and scoundrels with their slightly broke-down vibe. They just do (or are neglected until they do).
Not so at Heartbreaker, it just felt…comfortingly unrestrained. Maybe it's The Everleigh (Heartbreaker's swankier sister venue) magic, or maybe I'm just felled by a perfectly balanced Negroni, but I just feel like one could while away many late hours perched at the bar, scoffing nuts, drinking whiskey and bitching about the world to my fellow barflies (or closest friendly barkeep). And when not gabbing, there's always 70's hard rock to (attempt to) sing and pool sharks to turn the tables on. Here's hoping the bottled cocktail prices keeps the real riff-raff out while the decor keeps the popped-collar socialite set at bay – more good times for the rest of us.
Sometimes a girl just wants to leave the glitter and gold behind and be a bit incognito, you know? Sometimes it's just a jeans and boots (rather than heels and lipstick) kinda night. Tonight is that night – Heartbreaker is open to the public now.
I wrote a whole lot more about the bar here for The Urban List if you're keen.
Protect your precious heart at 234 Russell Street (corner of Lonsdale), Melbourne.