Here's to a long hot Summer ahead! Seven special ways to cool off around Melbourne below…

Veuve Summer Party

I was taught to never call the renowned Champagne simply "Veuve" as this means widow and there's quite a few of those in wine-making history. "Clicquot" is supposedly the proper truncation. But there's no need for pedantry when you're sipping bubbles in the sunshine upon the recently spruced up The Deck (the largest deck bar in Windsor, above) at The Railway Hotel. I wouldn't pass up canapés by ex-Quay chef Simon Tarlington either. Party-goers could win a summer airstream experience at the Sydney Opera House plus VIP tickets to a 'Summer at the House' headline act or a Veuve Clicquot surfboard.

The Railway Hotel, 29 Chapel Street, Windsor

Wednesday 10th December, 6-9pm

$20 (includes a glass of Veuve Clicquot)

Book 03 9510 4050

—
Aperol Garden & Aperol Sunset Sessions
I'd like to pretend I'm spending summer on the Amalfi Coast at one of Aperol's summer series happenings. Their "Garden" events are on Friday nights around aperitivo hour with venues decked out in similar hues to the bitter Italian spirit. The "Sunset Sessions" happen on Sunday afternoons with DJ tunes. You can pick which incarnation suits you best or design your own crawl as the sun sinks over Melbourne but the main feature of both is $10 or under Aperol Spritz cocktails!
Garden: Campari House rooftop or Merchant Osteria Veneta terrazzo
Friday evenings, throughout Summer
Sunset Sessions: Royal Saxon, Fatto Bar & Cantina or Riverland
Sunday afternoons, throughout Summer
—
Club Aperol at Fatto
In addition to the general Spritz-y festivities, a custom built country club has popped up on the banks of the Yarra complete with green grass to sink your toes into, snacks by Fatto (including the famous Harry's Bar chicken sandwiches), an orchard of oranges, metropolitan views across the water and a working bocce pitch (play anytime, but comps happen on Fridays and Sundays). Members of the club get exclusive bonuses, DJs play on Fridays and Sundays and aperitivo "hour" lasts for two from 5pm ($7 Aperol Spritzes!). Come January, the bocce pitch will transform into something rather more seasonal; can you guess which sport it'll be? *Update* Club Aperol has now switched modes to become an homage to the Australian Open. This means there's no more time for bocce; time to brush up on your table tennis skills!
River Terrace, Hamer Hall, Arts Centre Melbourne, 100 St Kilda Road, Melbourne (close to Fatto)
Wednesday to Sunday, throughout Summer, 4pm-11pm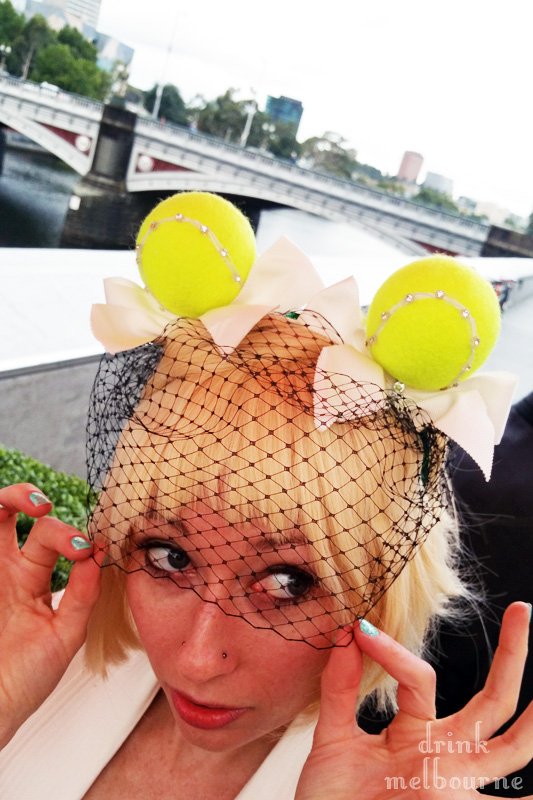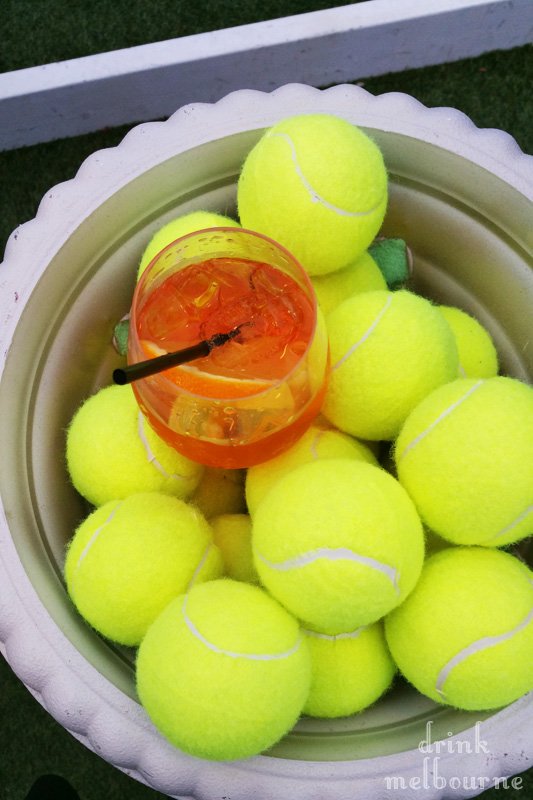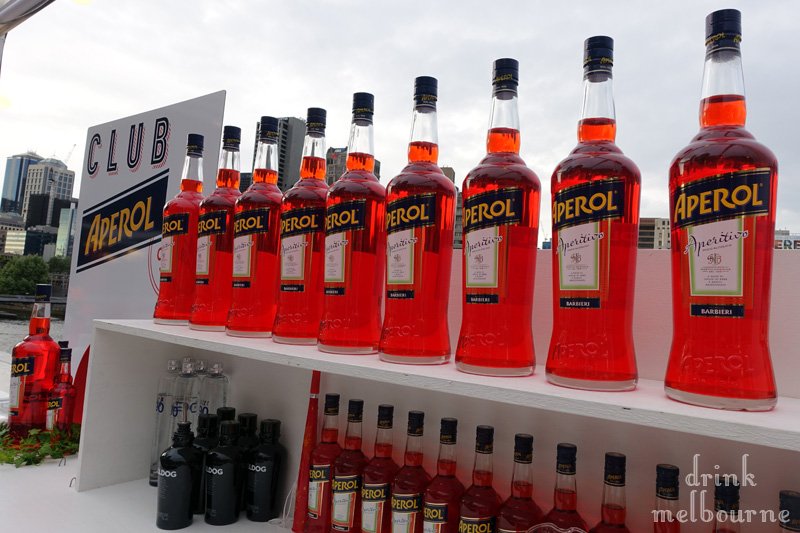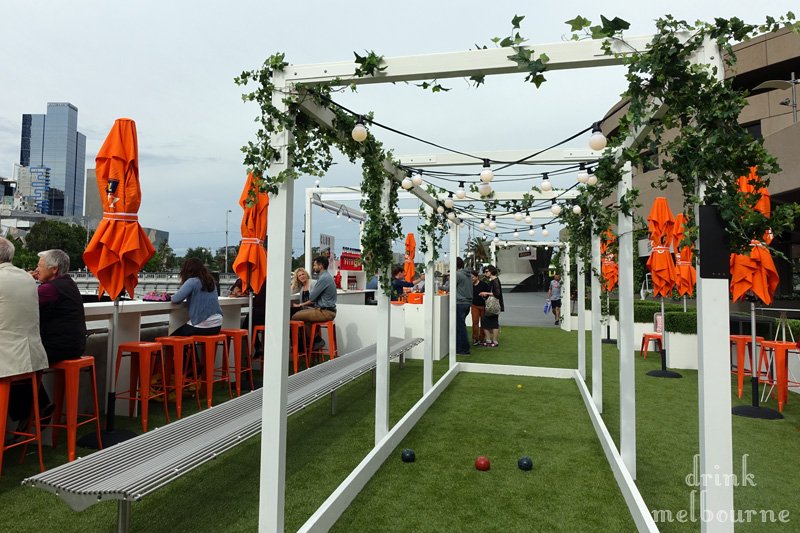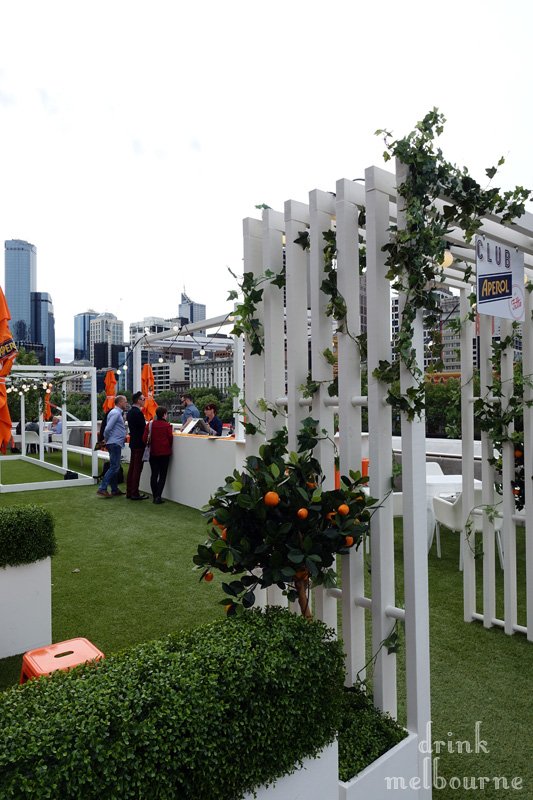 —
Cointreau Garden Lounge
Speaking of orange-y tipples, a specially designed garden pops-up this Thursday amid the picketed fences of the courtyard at The Meat & Wine Co. Cointreau cocktails and mixers will be on offer for next to nix ($8 and $5 respectively) and there will be a curated menu to complement the sunny drinks. I certainly would feel the Summer vibes flowing while sipping a few Cointreau Fizzes and chowing down on sweet potato fries with Italian truffle aioli.
The Meat & Wine Co., 482 Riversdale Road, Hawthorn East
Thursdays, Fridays and Saturdays throughout December, 4pm-7pm
—
National Trust Pop Up Bars
What's better than drinking wine, beer and cider? Drinking the aforementioned on a boat! Or an historic Belfast-built, three-masted, iron-hulled barque to be exact. The Polly Woodside will turn into a bar complete with masterclasses, live music and CND designed food. If playing pirate isn't your thing, the National Trust of Victoria is also hosting a pop-up vodka bar at the Old Melbourne Gaol a little later in the month.
Wine, Beer and Cider: Friday 6th February, 6-9pm
Polly Woodside, 2a Clarendon St, Melbourne
Vodka: Friday 27th February, 6-9pm
Old Melbourne Gaol, 377 Russell St, Melbourne
$40 (includes two drinks and access to all areas)
—
Deluxe Cellar Door at Stoneleigh Metro
A little slice of New Zealand has temporarily taken up residence in St Kilda. Stoneleigh Marlborough vineyards have created the experiential Stoneleigh Metro for those of us for whom a plane trip east is not presently on the agenda. The fitout of the pop-up bar below – by interior stylist and Belle magazine design editor Steve Cordony – features bleached river stones in ode to Stoneleigh's locale (apparently grapes grow better in a harsh-yet-toasty riverbed) and lush, soothing greenery. You can simply go and sip their flagship Rapaura Sauvignon Blanc but I prefer the fancier guided Cellar Door experiences naturally. There are three short sessions to choose from but you'll want the Deluxe version which features four wines and classic matched canapés; it's ridiculously good value.
Wednesday to Friday throughout Summer, 6-9pm 
The Metropol, 60 Fitzroy Street, St Kilda.
$10-$20