It's beginning to look a lot like…cocktails. Hopefully your jingle bells are well and truly on by now. If not, here are 12 of the best Christmas cocktails around Melbourne and where to find them.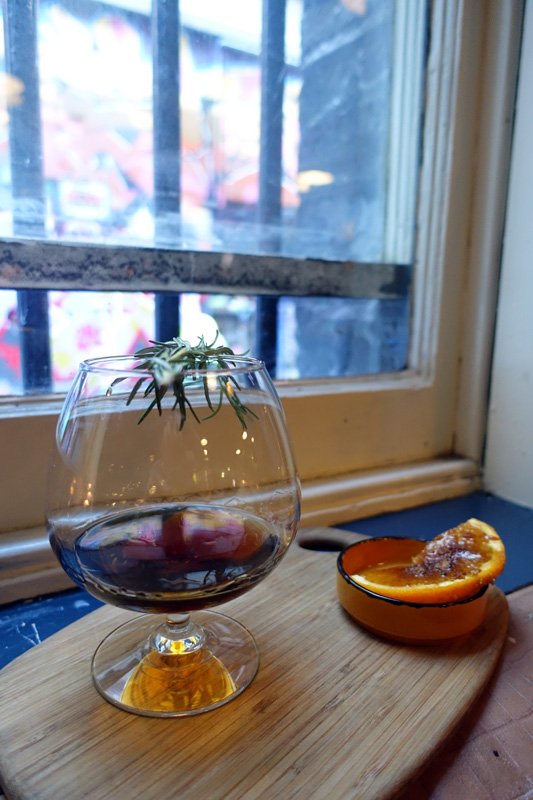 The Magic Pudding at Misty
Hennessey VS Cognac. Pedro Ximenez, Falernum, Chartuese
They say the proof is in the pudding and this one certainly tastes like magic.
—
The Christmas Stocking Filler at The Flamingo
Amaretto, Herring Cherry, Pedro Ximenez, Little Drippa coffee extract
Hopefully the coffee in this concoction doesn't keep you awake when Santa visits.
—
Clan McGregor Eggnog at 1806
Bacardi Superior, Hennessy VS, Fino Sherry, Milk, Egg, Gomme
This demure-seeming classic egg nog hides a triple threat of Christmas spirits in the form of rum, cognac and sherry
—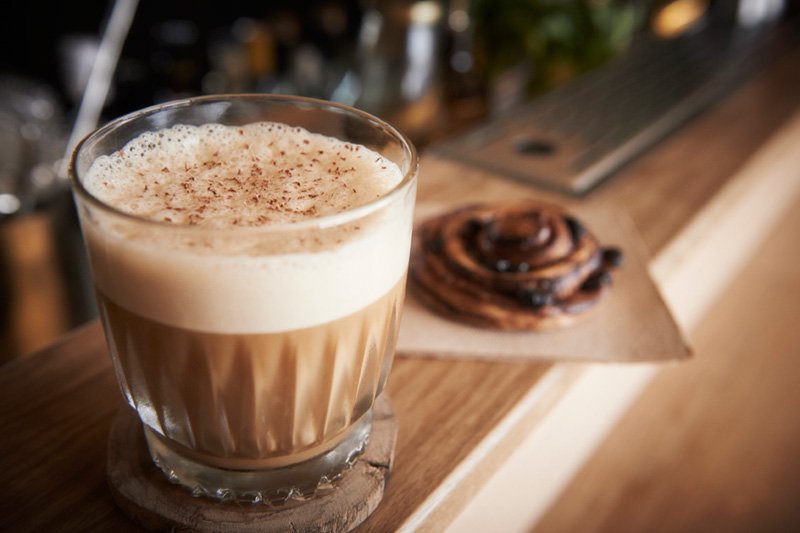 Nutty Punch at Green Park Dining
House spiced Pampero Especial rum, Pierre Ferrand cognac, orgeat, pineapple, lime, eggwhite
Comforting enough to make you wish for being snowed in.
—
We-had-it-first Fizz at Cookie
Beefeater London Dry Gin, sour, apple liqueur, kiwi syrup, lime juice, egg white, orange bitters, soda
For me family Christmas dinner isn't complete until somebody serves pavlova; the dessert this drink is an ode to.
—
Spiced Friar at Time Out
Organic chai syrup, Frangelico, warm milk, cinnamon
When we were little my brother, sister and I would leave out carrots for the reindeers and cookies and cinnamon spiked milk for Mr Claus. At the risk of being put on the naughty list, the fat man's not getting his hands on this grown up version – it's all mine.
—
Charlie Brown at Brooks
Buffalo Trace bourbon, D.O.M. Benedictine, maple syrup, chocolate bitters
According to TV, it seems like every American family watches the Charlie Brown Christmas special each year. And good grief does this drink sound good. It featured on a past menu at Brooks but I'm sure they can whip one up for you if you ask nicely enough.
—
Angel's Share at Whisky & Alement
Bunnahabhain 12 y.o. whisky, Amaro Montenegro, Creme de Cassis
Enough to make an angel come down from atop her tree. W&A also offer Christmas boilermakers (if you want to make embarrasing memories of your office break-up party disappear).
—
Summer Punch at Rose Diner & Bar
Gold and blanco rums, mandarin Napoleon, cranberry, fresh lime and orange juices, peach bitters, pomegranate, Daylesford sparkling water
Next to cherries, cranberry and pomegranate are possibly the most festive of fruits. This drink is also budget friendly (must save up for those Boxing Day sales).
—
Hot Toddy at The Aviary
Chivas Regal 12 y.o. scotch, agave, sugar, lemon, cinnamon, cloves
I know hot drinks aren't always what we crave during summer, but I simply can't go past spices and warmth. 'Tis the season regardless.
—
Xmas in Paloma at Polly
Sweet dukkah, Cuervo Silver tequila, spice, grapefruit juice
A Paloma is typically sunny drink more suited to our Australian climate at this time of year. The unique addition of spices makes it festive in south-of-the-border style.
—
Apple and Rhubarb Crumble at Habitat
Now you know where to donate those zillion tins of buttery shortbread you somehow ended up with from Kris Kringle.
—
*If you don't wish to escape overbearing relatives (or are lucky to be blessed with good ones) you can always stay at home and whip up a batch of my very own The Gingerbread Woman cocktails – recipe here – and share them with your loved ones this season.