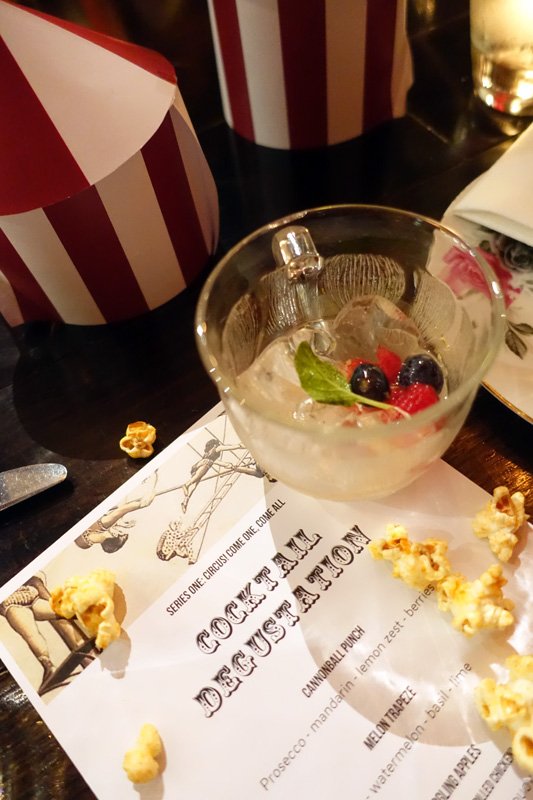 Once upon a time… Fall from Grace ran away to the circus.
To launch their new series of cocktail degustations the underground bar presented a Circus themed one-night-only menu in theatrical fashion. Cocktails inspired by trapeze artists, human cannonballs, jugglers, carousel rides and the ubiquitous ringleader were matched with a dinner smattered with popcorn and "cheeseburgers"; far too nice fancy to find at a real carnival. Drinks are original creations by the bar, sometimes interactive, occasionally on fire.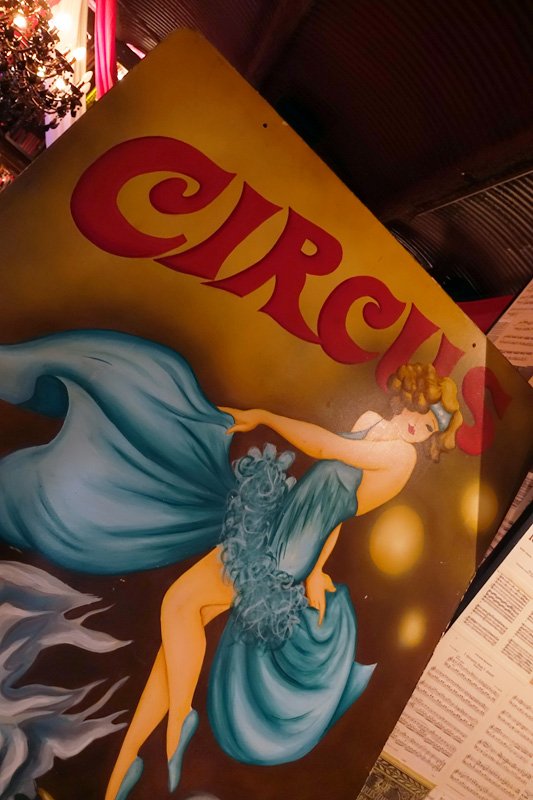 Series 2 is a mere one week away and will take on the concept of fairy tales, as bartenders play the role of the boozy Brothers Grimm. Expect to feel like Little Red Riding Hood lost in the forest as the story unfolds, and true love (for tasty treats at least) to triumph over all. This second degustation is on next Wednesday 24th September, from 7pm and is $80 for four adventurous cocktails, canapés, a main and shared desserts. Book your seat here.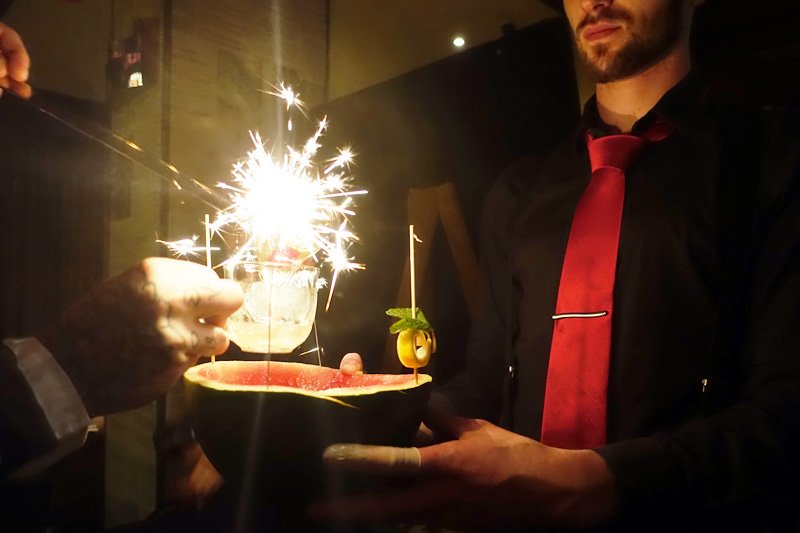 Find Fall from Grace, basement (hidden behind the bookcase) of State of Grace, 477 Collins Street, Melbourne.