As the second largest hub in the goldfields, Bendigo as a destination is often relegated to being a home base from which to explore the vineyards and cellardoors of the nearby Heathcote wine region. But as I recently discovered there's a burgeoning bar scene to keep you occupied in town all weekend long. Yes, it is possible to find a decent martini in the country! Below is my personal guide to the best bars in Bendigo. Let's start with my favourite:

The Dispensary Enoteca

You have to give points to a bar that devotes an entire page of their cocktail menu to Negronis. "For a long time my favourite cocktail has been a Negroni. Pretty much I think every old bastard in hospitality says that," muses The Dispensary owner Tim Baxter. Tim is Bendigo born and raised, bringing 25 years of experience – partly gained in London and Melbourne – back to his hometown to establish the bar five year ago. "I just opened something that I thought I would like to go to", Tim recalls. Back then "the town was a little more primitive…there was nothing like this."

Nestled in the popular Chancery Lane, the bar has helped to spark a new wave of culture in Bendigo – even as his family has ties to local history (Tim's wife's family built the Chinese Museum). The Dispensary's aim is to have have a balanced all-rounder drinks list. "There's always going to be a better cocktail bar, a better beer bar, a better whiskey bar. But the whiskey bar won't necessarily have a decent beer and the cocktail bar won't necessarily have a decent whiskey. Our difference is we've got around 800 or 900 drink choices and every single one has a tasting note attached to it." So maybe it will take you a touch longer than a weekend to work your way through it. I recommend starting with a Purple Pear Martini with notes of pear, vanilla and Creme de Violette.

9 Chancery Lane, Bendigo.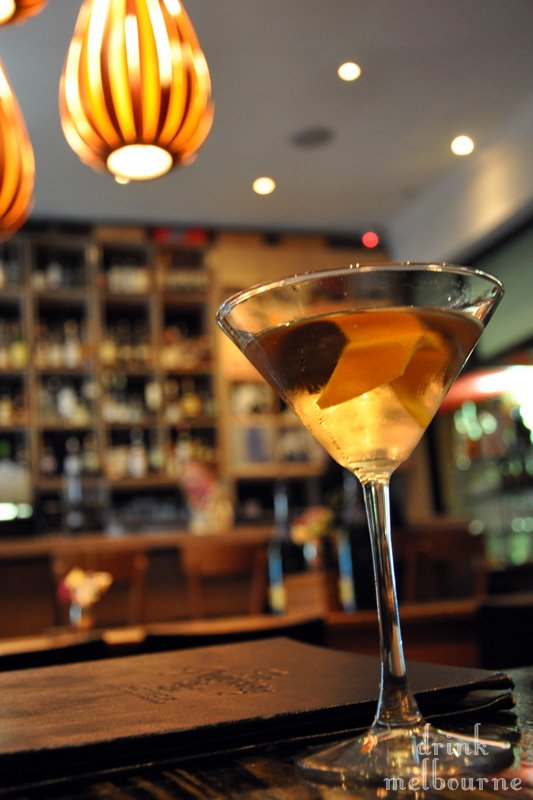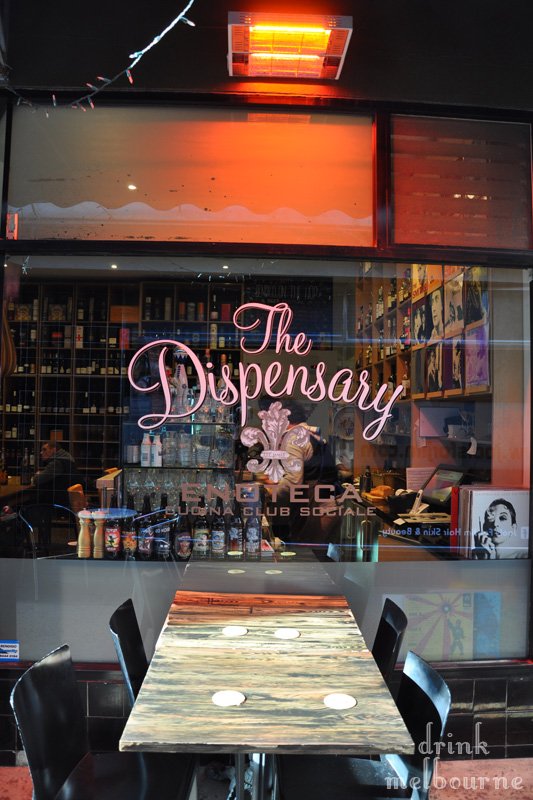 ——
Wine Bank on View
If you simply haven't indulged in enough vino on your roadtrip up north, several of my friends tipped the Wine Bank as a must do when in Bendigo before I arrived. For nearly a decade this wine shop and bar has been showcasing local (and more exotic) drops under the guidance of owner Mark Coffey. From within the cosy confines of a heritage-listed building that obviously used to be ye olde bank, the sight of myriad rows of bottles and the scent of smoke from the old fireplace will keep you company as you sip Shiraz (I get a strong red wine vibe here) at one of the few coveted tables.
45 View Street, Bendigo.
——
Rocks on Rosalind
Rocks on Rosalind also used to be bank, but it feels a world away from the Wine Bank. This is a place where you feel a bit glamorous in a rather masculine way. The foyer bar is all urban modernity plus a nod to Rocks' heritage via a huge map of old Bendigo on the back wall. Downstairs the building's origins shine through in cavernous red brick and stone nooks (the former guts of the bank), with regal scarlet velvet chairs to perch on. The drinks offering leans towards plays on European classics. I love that they serve wine on tap and what they call a "Salad" martini here: it's finished with both an olive and lemon twist for the undecided.
12 View Street, Bendigo.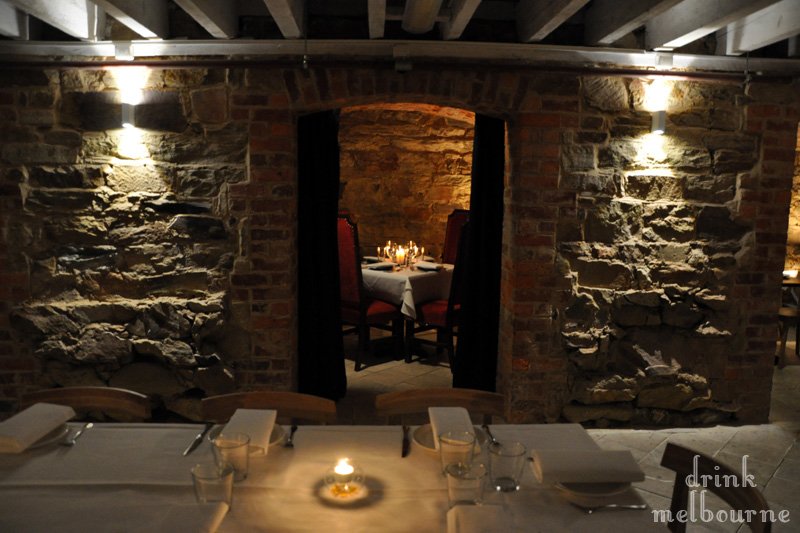 ——
The Pantry
Part of The Schaller Studio, The Pantry is a little slice of sunshine in the region. This warm glow might be due to use of the hotel's signature yellow in the cafe style space or it could simply be the result a few glasses of their wine offering (from nearby producers like Balgownie and Harcourt). The Ginger Kid adult ginger beer, naturally made by two local brothers, over ice is what I'd order and settle in. A bounty of natural light, conversation-piece artworks and styled objects make this place a no-brainer for a very relaxed Sunday session, however The Pantry also stays open pretty late for visitors and even later for in-house guests on busier nights then their website suggests. You'll want to score a communal table or lounge area if you're visiting with a few friends. They hotel might even break out some paints and paper for you if you're lucky.
Corner of Lucan and Bayne Streets, Bendigo.
——
Masons of Bendigo
I have a theory that establishments who dish up carefully crafted cuisine typically pay the attention to balance of flavours in their drinks. The impressive menu at Masons of Bendigo – operating out of an historic former glass shop – confirms my way of thinking: the restaurant makes a star of local suppliers (giving them prominent shout-outs on their menu and supports several relevant social causes. And so the just-as-thoughtful cocktails are lovely to sip at their timber bar. Do try the Rhubarb Sour, made with Belvedere vodka, Cointreau, a squeeze of lemon and rhubarb from the local Pepper Green Farm, when it's in season. If The Dispensary was packed Mason's would be my next choice of destination in Bendigo for a mixed tipple.
25 Queen Street, Bendigo
——
If wine tasting and cocktail hunting feature heavily on your roadtrip agenda you really must think responsibly. Plan ahead: book a room to stay for a night or two and make an elegantly boozy weekend of it. I was kindly invited to stay in Bendigo by Art Series Hotels at one of their newest Victorian properties The Schaller Studio. I can happily confirm that The Schaller's snuggly pillows, refreshingly styled rooms and the appearance of a bacon naan sandwich with chilli jam on The Pantry's breakfast menu are a sight for sore eyes in the morning.
Corner of Lucan and Bayne Streets, Bendigo.